Published 06-30-21
Submitted by WSP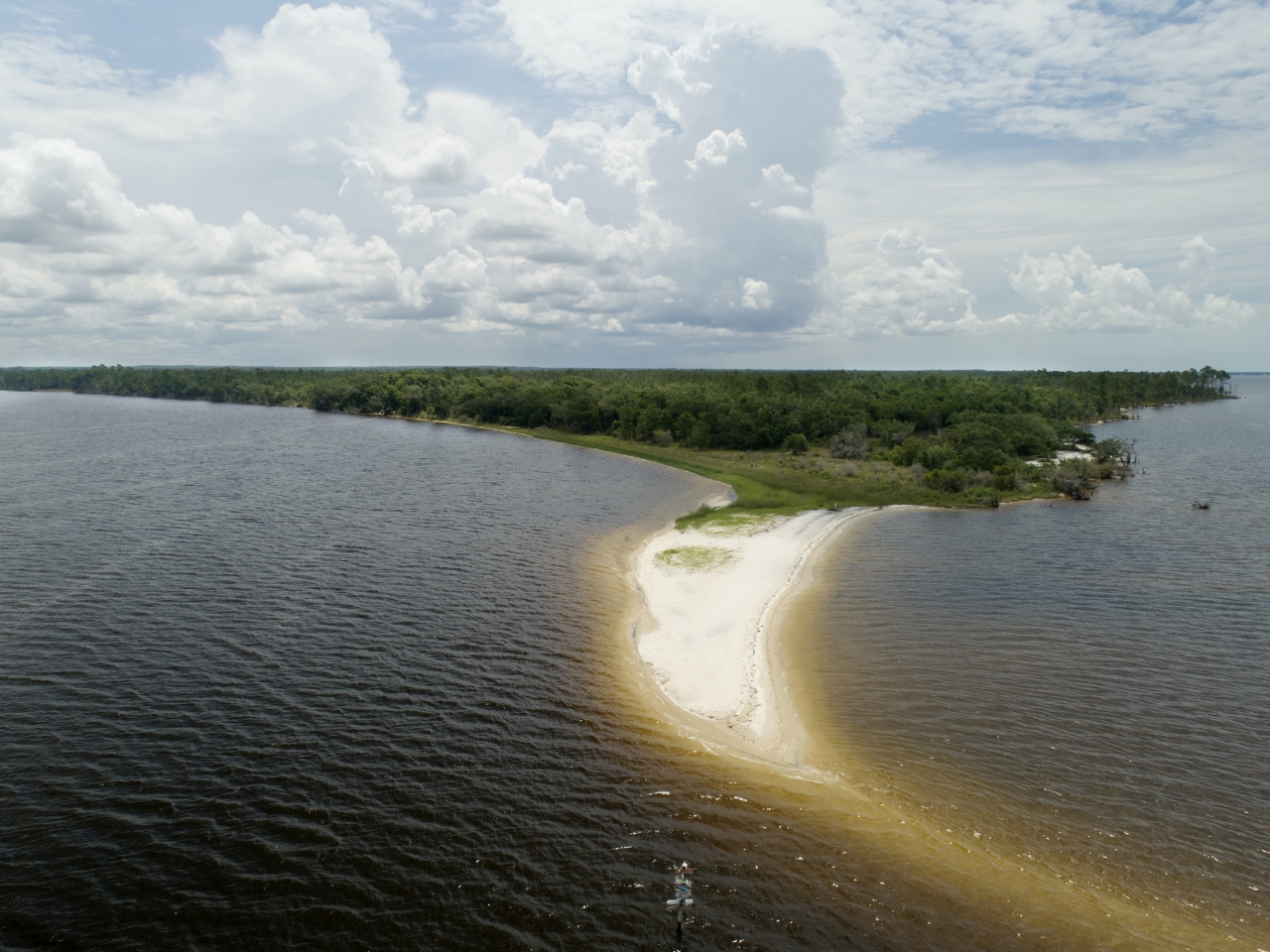 PENSACOLA, Fla., June 30, 2021 /CSRwire/ - The Nature Conservancy (TNC) and partners announce the start of construction on the Pensacola East Bay Oyster Habitat Restoration Project to boost oyster populations in East and Blackwater Bays. The project is the largest scale estuarine habitat restoration undertaken by TNC in Florida—33 oyster reefs will be placed along approximately 6.5 miles of Santa Rosa County shoreline, to return oysters to a region where they thrived historically but have since declined.
The restoration project is funded by a $15 million grant from the National Fish and Wildlife Foundation's Gulf Environmental Benefit Fund (NFWF GEBF) through funding from the criminal settlement of the Deepwater Horizon oil spill. The reefs will help to restore oysters to the bays and in doing so benefit the oyster fishery, wildlife, water quality, and nearshore habitats. The project aligns with the new regional oyster fisheries and habitat management plan, created to improve the resilience and sustainability of the oysters in the bay ecosystem. Implementation of the oyster management plan will be led by the Pensacola and Perdido Bays Estuary Program.
"Oysters play a vital and often overlooked role in the health of our estuaries, our fisheries and our economy. Reinvigorating and conserving the oyster population in Pensacola Bay helps restore a vital part of the region's rich history and puts to good use funds from the Deepwater Horizon Oil Spill that impacted the region so profoundly," said Temperince Morgan, executive director of The Nature Conservancy in Florida. "We're grateful to NFWF, the State of Florida, Santa Rosa County, the community, and the many partners who have worked to make the effort to recover the oyster population here possible. Joint efforts such as this demonstrate the power of collaboration and can be replicated across the Gulf to great conservation and economic benefit."
The oyster habitat restoration project reflects the long-term and collaborative effort of a diverse team of partners, including the oyster fishing community and a technical working group—a committee formed by TNC to provide feedback and expertise on the project design and monitoring. Participants include Eglin Air Force Base, Florida Department of Agriculture and Consumer Services Aquaculture Division, Florida Department of Environmental Protection, Florida Fish and Wildlife Conservation Commission (FWC), National Fish and Wildlife Foundation, National Oceanic and Atmospheric Administration, Santa Rosa County, Northwest Florida Water Management District, and the US Fish and Wildlife Service.
"NFWF appreciates the significant work done by The Nature Conservancy and its partners to advance the Pensacola Bay oyster restoration project to the construction phase," said Jeff Trandahl, executive director and CEO of NFWF. "This project, like so many others in the State of Florida, is a testament to the outstanding partnerships among state and federal resource agencies, conservation organizations and Page 2 of 3 local governments. These strong partnerships are the key to advancing conservation and restoration projects at a scale that will have meaningful benefits for Florida's fish, wildlife and habitats impacted by the Deepwater Horizon oil spill."
"Oysters are unique in the marine world in that they are a species that forms a habitat that other species rely on—and they are a fishery," said Anne Birch, marine program manager for The Nature Conservancy in Florida. "Oysters and the reef habitat they form are vital for the health and well-being of our environment, economies, and communities throughout the Gulf of Mexico. As one of the indicators of the health of our estuaries, a decline in oysters is a signal to us to figure out why and intervene with actions to reverse the trend. Restoration of the habitat and addressing the root causes for their decline are critical steps toward their sustainable future."
"We are fortunate to work with The Nature Conservancy on this project," said Chris Verlinde, UF/IFAS Sea Grant Extension Santa Rosa County. "Like oyster populations throughout the world, our local oyster populations have declined. This project will increase oyster and marine habitat in our local system and provide benefits for the local community both environmentally and economically."
TNC lends science and conservation management expertise to the project, complemented by the efforts of coastal professionals including coastal engineering firm Jacobs, managing the design, permitting and construction; coastal construction firm CrowderGulf, installing the reefs; and professional services firm WSP, conducting science-based monitoring for the project.
The reef structures have been designed to maximize oyster settlement and success under specific local conditions, enabled by the collection and review of data reflecting over two years of pre-construction monitoring and an intensive design and engineering process. The reefs will be constructed of limestone rock of select sizes and oyster shell. They will be placed between 200-500 feet off the east shores of East and Blackwater Bays in about four feet of water and may be visible at low tides during certain times of the year.
Once completed, the reefs will offer a place for oysters to settle, grow and contribute to the ecosystem by filtering water and providing an important habitat for commercially and recreationally valuable finfish, crabs, shrimp, and birds. These reefs may also serve as a source of oyster larvae for the adjacent harvestable reefs restored by the state. Monitoring will continue for up to five years following the completion of construction.
"This project will enhance the diversity of estuarine habitat adjacent to the FWC Escribano Point Wildlife Management Area, and enhance the living conditions for countless fish and wildlife species that use oyster reef systems," said Kent Smith, Biological Administrator for the FWC's Habitat Conservation and Restoration Section. "Collaboration between these partners has led to a large scale enhancement effort that will benefit these species and provide opportunities for the people that use and visit this system as well. The resulting oyster reef network will provide natural resilience to the effects ofsea levelrise, create fishing opportunities, stabilize sediments and improve water quality through the filtration provided by oysters growing on the structures. The FWC is pleased to be a partner with The Nature Conservancy on this regionally significant aquatic habitat project."
Oyster reefs are considered one of the planet's most imperiled marine habitats. Over the last two centuries more than 85 percent of the world's oyster reefs have been lost, and this statistic is echoed in most of Florida's bays and estuaries. Oyster reefs face a variety of threats including overharvesting, disease, pollution, and damage from boat traffic. TNC is working to restore these critical ecosystems in Florida and around the globe.
# # #
The Nature Conservancy is a global conservation organization dedicated to conserving the lands and waters on which all life depends. Guided by science, we create innovative, on-the-ground solutions to our world's toughest challenges so that nature and people can thrive together. We are tackling climate change, conserving lands, waters and oceans at an unprecedented scale, providing food and water sustainably and helping make cities more sustainable. Working in 72 countries and territories: 38 by direct conservation impact and 34 through partners, we use a collaborative approach that engages local communities, governments,the private sector, and other partners. To learn more, visit www.nature.org or follow @nature_press on Twitter. In Florida since 1961, with support from our members, we have helped protect more than 1.2 million acres of vulnerable lands and waters across the state. We own and manage more than 52,000 acres in 25 Conservancy preserves in Florida. nature.org/florida, facebook.com/NatureConservancyFL, twitter.com/nature_florida, instagram.com/natureflorida/

WSP
WSP
WSP is among the world's largest environmental, engineering, advisory and sustainability consulting firms, with more than 55,000 professionals worldwide. We design lasting solutions in the buildings, transportation, energy, water and environment markets, and develop equitable, ESG-centered strategies that help organizations and communities adapt to changing conditions and become more resilient. Reckon with the past. Innovate for the future. Learn more at wsp.com.
More from WSP