Published 06-29-21
Submitted by P&G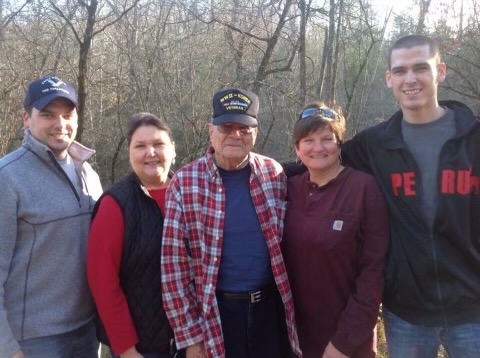 Technology has certainly advanced the forestry industry over the last century, but the care landowners have for their land and earth's natural resources remain to this day. Donna Janssen is no different. She, along with her sister, manage their forest in Southwestern Arkansas, which has been in their family since the 1930s – and largely run by the women in the family.
Most of the wood fiber from her trees goes to the paper mill to be used for products like tissue, diapers and toilet paper—such as Charmin®. We sat down with Donna, who has made it her life's work to preserve the forest for future generations and inspire others to do the same.
1. As a forest landowner, what inspires and motivates you to do what you do?
I have been given a gift and responsibility to take care of this land. I remember as a youngster walking with my grandmother and mother through groves of young pine trees. They held a love and gratitude for the privilege of growing trees, and I feel this too. It is inspiring to know that I have contributed to the improved health of the forest and the wildlife dependent on it. Additionally, we are planting trees now that my sister and I will not see harvested in our lifetimes. Since our forest is a family legacy, it is especially important to me to involve my nephews to instill a love of the land, trees and wildlife, and to honor this gift their grandparents and great grandparents have preserved for them.
2. What do you consider to be the most important aspect of your job?
It is critical that we not only preserve existing forests and enhance their positive impact on the environment, but also reclaim land for forestry, create more efficient and earth-friendly silviculture methods – i.e., how foresters care for and grow trees for a variety of uses, from timber production to habitat preservation – and champion these causes.
3. Why is it important to regrow trees?
Trees are one of the foundational tools we have to combat climate change. Restoring to the earth what has been removed is essential to sustaining its viability for everything that depends on it. At the ground level, animals need vegetation for food, protection and habitat. Tree and plant root systems help hold soil in place and protect waterways. At the big-picture level, we need trees to serve as air conditioners on our planet to cool and oxygenate our world.
4. How has management of your forest evolved from when your grandmother managed the land in the 1930s to now?
It is amazing how research and technology has changed how we have managed forests over the decades. When my grandmother managed our land, logging was done by hand, and we relied on the reseeding of trees naturally to sustain a wooded area. Trees were selected by stump size for harvest, and the forest was essentially relieved of its mature trees. My mother began our management of planting seedlings and growing trees of the same age together. This is our current strategy as well, though at times we plant a variety of tree species together with variations in spacing and other methods based on the particular characteristics of the land. Once the trees are planted, we monitor for overall health, pests and competition from other vegetation. After 15 to 20 years, we thin the trees, removing a percentage, usually weaker and misshapen trees, so those remaining can get some elbow room and grow taller. The final harvest will occur when the trees are about 30 years old. Once completed, usually during the summer months, the ground rests until fall when it is prepared for planting.
5. How have responsible forestry practices changed over time?
I am so pleased to see increased efforts to preserve and protect the land and our planet. Through my work with Charmin, I help ensure that for every tree used to make Charmin toilet paper, at least two more are regrown – so people can feel good about their purchase. Organizations like the Forest Stewardship Council® (FSC®) are helping hold people, corporations and government entities accountable for responsible management of our forests. The standards set by FSC serve as guidelines for how we manage our forest so it will be a healthy and productive asset to the future of my family. Additionally, with a growing emergence of consumer conscience, people are realizing they have the choice to purchase with sustainability in mind, just as we have made the choice to prioritize sustainability in our forestry management.
6. What do you hope for the future of the forestry industry?
I hope more landowners recognize their role as a critical part of the health of our forests and health of the planet. As technology and research leads us to improved efficiency, forestry and wood product usage will get better and better.
Conserving earth's natural resources is of utmost importance to Donna, which is why she ensures that for every tree used, at least two are regrown. When it comes to responsible forestry, it's really simple, she says: "I take care of the earth and it takes care of me." Others can do their part by shopping for FSC-certified products like Charmin at https://onesimpleaction.org/.
FSC-C100701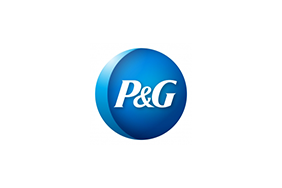 P&G
P&G
P&G defines our commitment to sustainable development as "ensuring a better quality of life for everyone, now and for generations to come." We have a long heritage as a sustainability leader and we remain committed to improving consumers' lives through P&G brands and by contributing to the sustainability of our planet and the communities in which we live and work.
More from P&G