Published 06-29-21
Submitted by Entergy Corporation
At Entergy, we are proud to celebrate Pride Month throughout the month of June.
While the contributions of our gay, lesbian, bisexual, transgender and queer stakeholders are evident every day, this month is a great opportunity to shine a light on the need for greater awareness, respect, and dignity for our LGBTQ family members, friends, and community members.  
This year our Pride Employee Resource Group held several awareness events including our second virtual Pride parade, and virtual discussions on LGBTQ Parents & Kids, and Transgender Women of Color.  
Entergy employees also honored Pride month with service events in the communities we serve. Powered by Pride volunteer events were hosted in New Orleans, La. and Jackson, Miss. Employees in New Orleans participated in a cleanup project at Harriet Tubman Charter School in Algiers and our Jackson employees worked on a service project at Grace House.  
At Entergy, we're committed to sustaining a respectful and inclusive workplace, while developing a workforce that reflects the rich diversity of the communities we serve. 
Whether you identify as LGBTQ or an ally, Pride Month is a good opportunity to better understand the issues that affect the communities we serve. It's also a time to recognize and remember the struggles that LGBTQ people have faced throughout history.  
While the world has seen great strides to increase representation of our LGBTQ community, we still have a long way to go to overcoming prejudice. Entergy recognizes the resilience and determination of the LGBTQ community to live freely and authentically. That's a key goal of our focus on diversity, inclusion and belonging. 
Watch this year's Pride Month video with Julie Harbert, our senior vice president of corporate business services and Pride Employee Resource Group executive sponsor and have a wonderful celebration of pride.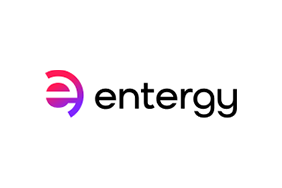 Entergy Corporation
Entergy Corporation
Entergy, a Fortune 500 company headquartered in New Orleans, powers life for 3 million customers across Arkansas, Louisiana, Mississippi and Texas. Entergy is creating a cleaner, more resilient energy future for everyone with our diverse power generation portfolio, including increasingly carbon-free energy sources. With roots in the Gulf South region for more than a century, Entergy is a recognized leader in corporate citizenship, delivering more than $100 million in economic benefits to local communities through philanthropy and advocacy efforts annually over the last several years. Our approximately 12,500 employees are dedicated to powering life today and for future generations. Learn more at entergy.com and follow @Entergy on social media. #WePowerLife
Corporate Social Responsibility at Entergy
For more than 100 years, Entergy has powered life in our communities through strategic philanthropy, volunteerism and advocacy. Entergy's corporate social responsibility initiatives help create and sustain thriving communities, position the company for sustainable growth and are aligned with the United Nations Sustainable Development Goals. Our top CSR priorities are education/workforce development, poverty solutions/social services and environmental programs. Entergy annually contributes $16-$18 million in shareholder-funded grants to approximately 2,000 nonprofit organizations in the communities where we operate. In addition, our employees volunteer more than 100,000 hours in those communities' values at more than $3 million.
More from Entergy Corporation