Published 06-29-21
Submitted by Morgan Stanley

Plastic is literally woven into the fabric of our lives; when we discard our clothes, we're often piling on to the mounting plastic-waste problem. Host Audrey Choi talks to textile designers, manufacturers and recyclers who are trying to change the lifecycle of these essential products.
It's not just the containers our food and drinks come in, or the way our we package our goods for delivery. Even the clothes we wear are contributing to the plastic-waste problem. And while, some may find it easy enough to retire last season's styles from their closets, so many components of our garments, or their textile inputs, are plastic that the clothes themselves have few good end-of-life options.
Host Audrey Choi talks with Molly Hemstreet of The Industrial Commons, Carmen Gama of Eileen Fisher, and Annie Gulingsrud of the EON Group about how we can change the lifecycle of our clothing products—and help reduce the plastic waste impact of an entire industry.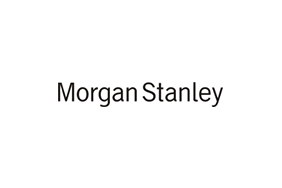 Morgan Stanley
Morgan Stanley
Morgan Stanley is a global financial services firm and a market leader in investment banking, securities, investment management and wealth management services. With more than 1,200 offices in 42 countries, the people of Morgan Stanley are dedicated to providing our clients the finest thinking, products and services to help them achieve even the most challenging goals. Through its Global Sustainable Finance Group, Morgan Stanley seeks to support community development initiatives with debt, equity, and philanthropy.
More from Morgan Stanley