Published 06-29-21
Submitted by Bread Financial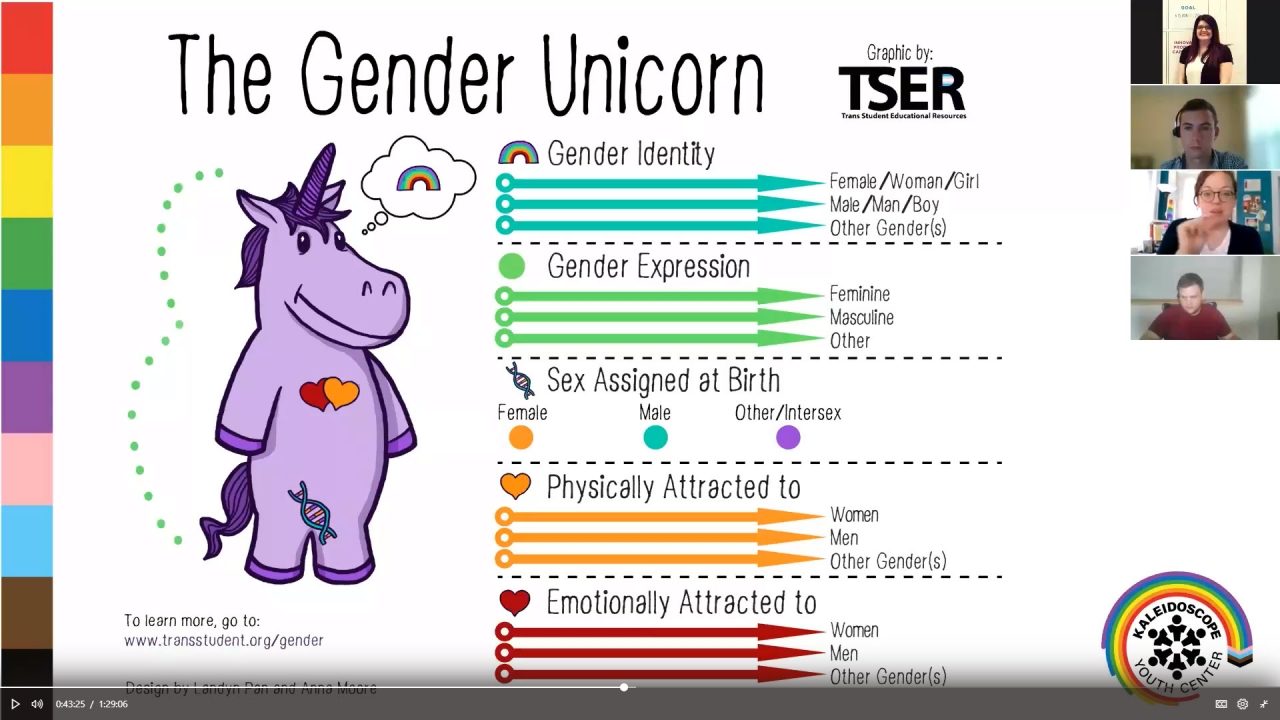 In recognition of Pride Month, Alliance Data's PRIDE Alliance Business Resource Group (BRG) hosted a virtual educational event open to all associates called The Gender Unicorn: Gender & Sexuality 101. In partnership with The Kaleidoscope Youth Center, the event explored the complexity and depth of topics such as gender identity, gender expression and sex assigned at birth, sexuality and the LGBTQIA+ acronym. Participants were also able to practice using personal gender pronouns correctly and learn what words to avoid. Open to all associates regardless of sexual orientation, gender identity or gender expression, the PRIDE Alliance provides educational initiatives, networking opportunities and volunteer events, and is part of Alliance Data's ongoing commitment to diversity, equity and inclusion.
About Alliance Data
Alliance Data ® (NYSE: ADS) is a leading provider of data-driven marketing, loyalty and payment solutions serving large, consumer-based industries. The Company creates and deploys customized solutions that measurably change consumer behavior while driving business growth and profitability for some of today's most recognizable brands. Alliance Data helps its partners create and increase customer loyalty across multiple touch points using traditional, digital, mobile and emerging technologies. Headquartered in Columbus, Ohio, Alliance Data is an S&P MidCap 400 company that consists of businesses that together employ approximately 8,000 associates at more than 45 locations worldwide.
Alliance Data's Card Services  business is a comprehensive provider of market-leading private label, co-brand, general purpose and business credit card programs, digital payments, including Bread®, and Comenity-branded financial services. LoyaltyOne® owns and operates the AIR MILES® Reward Program, Canada's most recognized loyalty program, and Netherlands-based BrandLoyalty, a global provider of tailor-made loyalty programs for grocers. More information about Alliance Data can be found at www.AllianceData.com.
Follow Alliance Data on Twitter, Facebook, LinkedIn, Instagram and YouTube.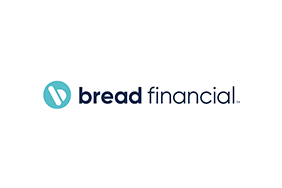 Bread Financial
Bread Financial
Bread FinancialTM(NYSE: ADS) is a tech-forward financial services company providing simple, personalized payment, lending and saving solutions. The company creates opportunities for its customers and partners through digitally enabled choices that offer ease, empowerment, financial flexibility and exceptional customer experiences. Driven by a digital-first approach, data insights and white-label technology, Bread Financial delivers growth for its partners through a comprehensive product suite, including private label and co-brand credit cards, installment lending and buy now, pay later (BNPL). Bread Financial also offers direct-to-consumer solutions that give customers more access, choice and freedom through its branded payment, lending and saving products.
Formerly Alliance Data, Bread Financial is an S&P MidCap 400 company headquartered in Columbus, Ohio, and committed to sustainable business practices powered by its 6,000+ global associates. To learn more about Bread Financial, visit BreadFinancial.com or follow us on Facebook, LinkedIn, Twitter and Instagram.
More from Bread Financial