Published 06-29-21
Submitted by Mohawk Industries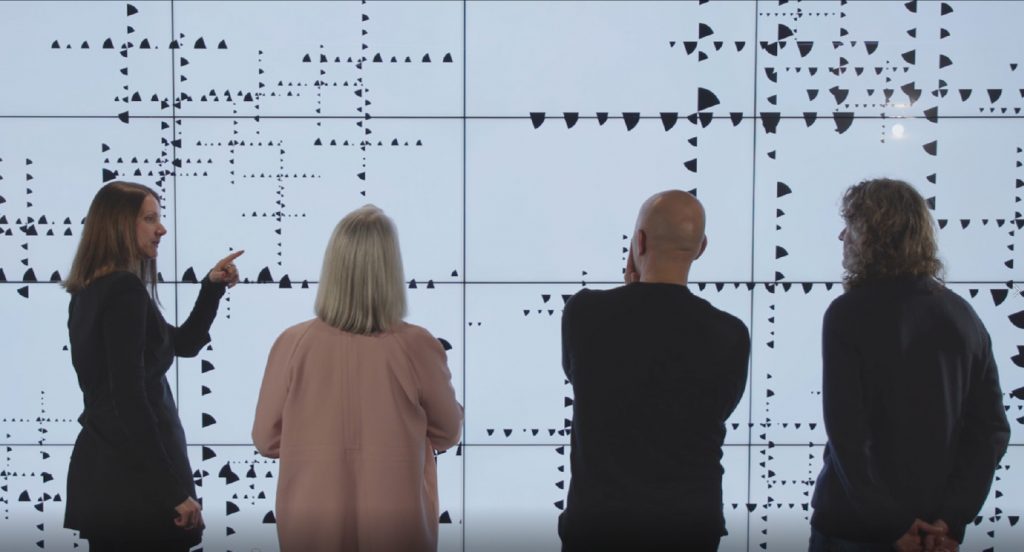 Nature's beauty is profound. Yet it is often overlooked when building the environments in which we work and live. This is surprising given that some of the health and well-being problems we face today have been growing steadily through the years due to rapid globalization, urbanization, digitalization, social shifts and environmental imbalance. 

Three years ago, a unique art-design-science collaboration was formed to address the environmental, social and individual challenges we collectively face by using a holistic approach to architecture and design. A central goal of this collaboration is to develop design strategies based on scientific studies of stress-reduction in the built environment – especially in the workplace. Projects focus on the impact of specific patterns occurring in nature in which people have little or no access to in the built environment. 
APPLYING FRACTAL DESIGNS TO COMMERCIAL FLOOR COVERINGS
Known as the ScienceDesignLab (SDL), the team is led by Professor Richard Taylor from the University of Oregon / Fractals Research (USA), designer Anastasija Lesjak and architect Martin Lesjak from the design studio 13&9 and architecture firm INNOCAD (Austria). The first designs are being applied to floor coverings as part of an exclusive collaboration with Mohawk Group because floors are one of the largest surfaces in a room.
The debut collection, Relaxing Floors, is a collection of modular floor tiles for commercial spaces that has swiftly become a signature example of human-centered product design – winning awards and featuring in esteemed publications.
TRIGGER RELAXATION WITH FREE FRACTAL DESIGN SCREENSAVERS
With people facing rising stress levels and the prospect of many more hours indoors, the need for Relaxing Floors has accelerated in relevance, resulting in many requests for project implementation.
"One of the best pieces of news from our psychology research is that you do not need to be exposed to fractal patterns long to get the positive effect and these patterns might help reduce your level of stress by up to 60 percent."

Dr. Richard Taylor
As a humanitarian response to the pandemic, the team adapted the Relaxing Floors patterns into screensavers. The goal is to trigger subconscious relaxation mechanisms by displaying patterns known as fractals on a range of devices that people use when working – either remotely or in a workplace setting. 
HOW FRACTAL DESIGN ENCOURAGES WELL-BEING 
Scientists have been studying the healing qualities of nature for more than fifty years. Although pioneering, these experiments left the vital piece of the puzzle unsolved – what is it about nature that triggers these remarkable effects? Fractals are patterns that repeat at increasingly fine sizes. creating shapes of rich visual complexity – some examples include clouds, trees, and mountains. 
Starting with a NASA-funded project aimed at keeping astronauts calm, Taylor's experiments show that adaptation to nature's fractals influences many stages of the human visual system—from how the eye moves when acquiring the visual data of fractal patterns through to how the brain responds when processing their characteristics.
This has led to the "fractal fluency" model, which declares that human vision has become fluent in the visual language of nature's fractals and can process their features efficiently, creating an aesthetic experience accompanied by a decrease in the observer's physiological stress-levels. 
BRINGING THE BENEFITS OF FRACTAL DESIGNS TO THE BUILT ENVIRONMENT
Based on these findings, spending more time outdoors surrounded by nature's fractals will enhance well-being. However, people often face work restraints that limit this possibility. Although more challenging, incorporating fractal patterns into the built environment will be impactful.
The World Health Organization views stress to be the "Health epidemic of the 21st Century." The covid pandemic has accelerated this crisis.* 
"One of the best pieces of news from our psychology research is that you do not need to be exposed to fractal patterns long to get the positive effect," Taylor said. "And these patterns might help reduce your level of stress by up to 60 percent."
"As people increasingly find themselves surrounded by urban landscapes, they can risk becoming disconnected from the relaxing qualities of nature's fractals. In response, designers and architects will need to rise to the inter-disciplinary challenges and rewards of creating fractal designs informed by the art and science of fractal aesthetics", Martin Lesjak said.
Highlighting the versatility of the fractal designs, the patterns used in the Relaxing Floors will also feature as wall patterns used to disperse light throughout a chapel in the State Hospital in Graz, Austria, in a collaboration with INNOCAD Architecture. 
Working on further flooring designs with Mohawk Group, our team emphasizes the need to bridge the gap between fundamental science and its application through novel narratives, experiences and solutions.
"The aim is to generate further patterns that will gain occupants' attention in diverse environments such as public, educational and healthcare facilities. We hope that through this commitment to fractal design we will encourage well-being and improve diverse task performances through concentration restoration", Anastasija Lesjak said.
Crucially, our designs are adaptations of nature's fractals rather than simple replicas. After all, running through an airport to catch a flight or sitting in a classroom trying to learn are fundamentally different experiences than strolling through a forest.
As such, simply covering the floor with a "tree photo" will not create the optimal stress-reduction – we look forward to continuing to develop these science informed patterns in other flooring segments, going beyond decorative function.
"This whole collaboration has been an amazing experience," Jackie Dettmar, Mohawk Group's Vice President of Design and Product Development, said. "Understanding the science behind biophilic design is part of our commitment to diving deeper into creating environments for decompressing and getting away from that overload of technology that we're living with every day."
We thank the following members of the ScienceDesignLab (SDL) who were central to the development of the Relaxing Screensavers: Anastasija Lesjak (13&9 Design), Martin Lesjak (13&9 Design and INNOCAD architecture), Saba Moslehi (Fractals Research), Conor Rowland (Fractals Research), Julian Smith (Fractals Research), Sabrina Stadlober (13&9 Design) and Richard Taylor (Fractals Research).
RELAXING SCREENSAVERS PROVIDED FREE COURTESY OF MOHAWK GROUP, FOR PRIVATE USE ONLY, COMMERCIAL REPRODUCTION PROHIBITED.
* see: https://www.cdc.gov/coronavirus/2019-ncov/daily-life-coping/managing-stress-anxiety.html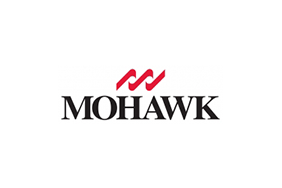 Mohawk Industries
Mohawk Industries
Mohawk Industries: Mohawk Industries is the leading global flooring manufacturer that creates products to enhance residential and commercial spaces around the world. Mohawk's vertically integrated manufacturing and distribution processes provide competitive advantages in the production of carpet, rugs, ceramic tile, laminate, wood, stone and vinyl flooring. Our industry-leading innovation has yielded products and technologies that differentiate our brands in the marketplace and satisfy all remodeling and new construction requirements. Our brands are among the most recognized in the industry and include American Olean, Daltile, Durkan, Karastan, Marazzi, Mohawk, Mohawk Group, Pergo, Unilin, Quick-Step and IVC. During the past decade, Mohawk has transformed its business from an American carpet manufacturer into the world's largest flooring company with operations in Australia, Brazil, Canada, Europe, India, Malaysia, Mexico, New Zealand, Russia and the United States.
More from Mohawk Industries