Published 06-29-21
Submitted by The Home Depot

The Home Depot Foundation today announced its commitment of $400,000 to provide 136 permanent supportive housing units and critical support services for veterans experiencing homelessness in Los Angeles, in partnership with Step Up on Second Street.
The funds will enable Step Up to renovate a former motel to become the area's newest veteran housing facility, where clients will have access to counseling, treatment and other services vital to help veterans transition to civilian life. The facility is projected to open to its first residents in September 2021.
"Through our partnership with The Home Depot Foundation, we are able to create real change for our most vulnerable communities," said Tod Lipka, president and CEO of Step Up. "Our properties provide a home for veterans experiencing chronic homelessness and mental health conditions by supporting them with not only a roof over their heads, but also the right tools and resources needed to get back on their feet. We are honored to partner with The Home Depot Foundation to provide life-changing housing and services to veterans who selflessly served our country."
To date, The Home Depot Foundation has invested more than $375 million in veteran causes, including making critical home repairs for combat wounded veterans, providing financial assistance and helping senior veterans age independently in their own homes.
About The Home Depot Foundation
The Home Depot Foundation works to improve the homes and lives of U.S. veterans, train skilled tradespeople to fill the labor gap and support communities impacted by natural disasters. Since 2011, the Foundation has invested more than $375 million in veteran causes and improved more than 50,000 veteran homes and facilities. The Foundation has pledged to invest half of a billion dollars in veteran causes by 2025 and $50 million in training the next generation of skilled tradespeople through the Path to Pro program. 
To learn more about The Home Depot Foundation visit HomeDepotFoundation.org and follow us on Twitter @HomeDepotFound and on Facebook and Instagram @HomeDepotFoundation.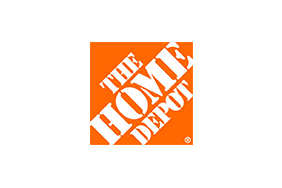 The Home Depot
The Home Depot
About The Home Depot
We are the world's largest home improvement specialty retailer with stores in all 50 states, the District of Columbia, Puerto Rico, U.S. Virgin Islands, 10 Canadian provinces, and Mexico.
More from The Home Depot