Published 06-29-21
Submitted by Vinyl Sustainability Council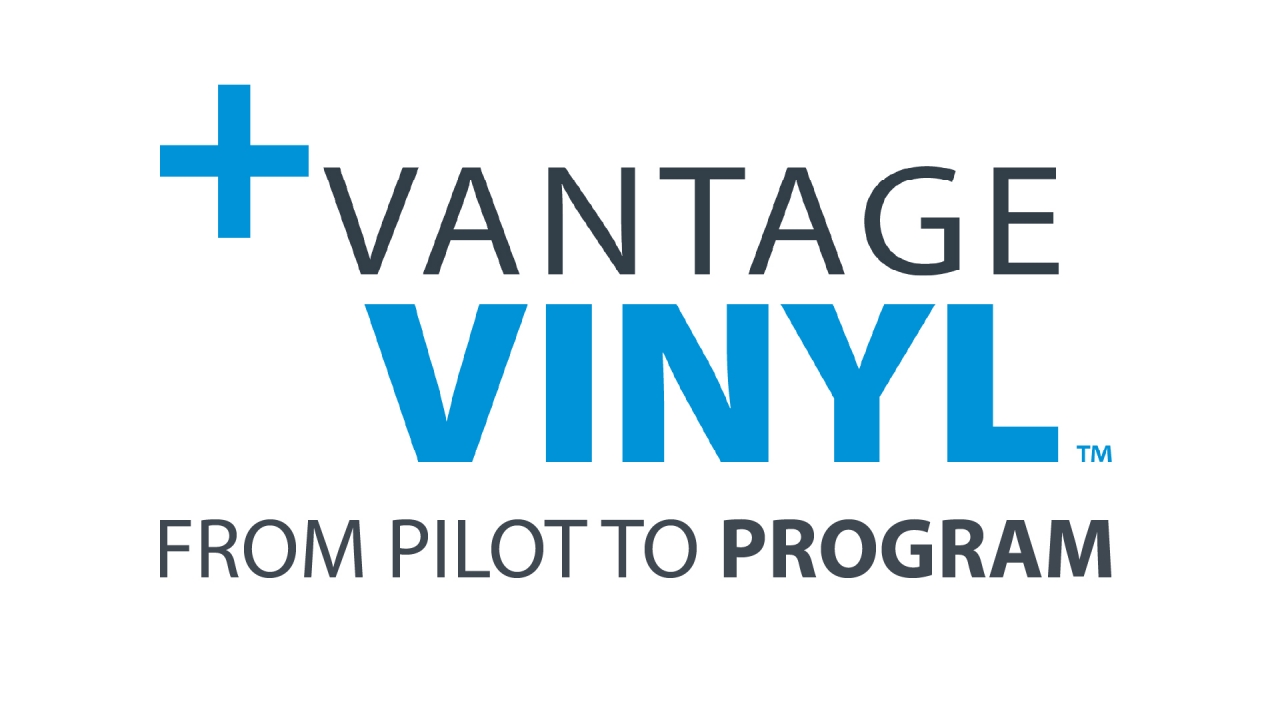 WASHINGTON, June 29, 2021 /CSRwire/ - The Vinyl Sustainability Council (VSC), a self-funded business council advancing sustainability in the vinyl industry, is pleased to announce its sustainability verification, +Vantage Vinyl™, has completed the pilot phase and will move into its operational program.
+Vantage Vinyl is a voluntary, independent, third-party sustainability verification program. It aims to advance and recognize the vinyl industry's sustainable operations while also providing a framework for continuing company and industry improvement and reporting. Launched in 2019, the program underwent a 2-year pilot phase.
"+Vantage Vinyl is uniquely positioned to provide verification of company and supply chain sustainability", said Jay Thomas, VSC Executive Director. "Customers are increasingly demanding transparency of product life cycle. This means verifying the sustainable operations of not just the end-product manufacturer, but also the entire supply chain back to raw material extraction. This requires a purpose-built verification program to facilitate collaboration and collection of data. With the lessons learned from the pilot phase and collaboration with other programs, +Vantage Vinyl now provides that platform to achieve this goal."
Updates to the program provide better alignment of the verification criteria with the priority impact categories of resource efficiency, health and safety, and emissions. Company verification to the +Vantage Vinyl Guiding Principles reflect industry improvement across five pillars of sustainability: environmental stewardship, social diligence, economic soundness, collaboration, and open communication. Compliance will be reported at the industry aggregate level and measured for improvement on an annual basis. GreenCircle Certified served as the third-party verification body during the pilot phase and will continue to do so as the program becomes fully operational.
In January of 2021, the VSC signed a memorandum of understanding with the Vinyl Council of Australia (VCA) to explore a pathway to reciprocity between +Vantage Vinyl and the PVC Stewardship Program. This VCA's wealth of experience in developing and managing their own sustainability program was instrumental in the +Vantage Vinyl program updates.
"Purpose-driven sustainability requires long-term commitment," Thomas said. "We have refined the +Vantage Vinyl program significantly, but it won't stop here. As our industry and the world adapts, so will our program. We are prepared to ensure the program requirements will meet the sustainability obligations of the future."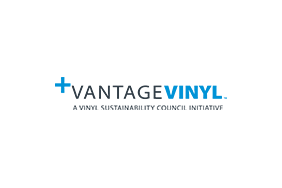 Vinyl Sustainability Council
Vinyl Sustainability Council
The Vinyl Sustainability Council (VSC) is a voluntary organization that is taking a leadership role in bringing the industry together to advance sustainable performance throughout the vinyl value chain. Based on a stakeholder materiality assessment, the VSC focuses its efforts in three impact categories identified by industry stakeholders: Landfill Diversion, Health and Safety and Emissions. Together VSC members are establishing baselines and determining goals to track and report on the vinyl industry's progress.
The VSC launched +Vantage Vinyl, the US industry's first-ever sustainability brand that verifies VSC member companies that are making sustainability advancements within each of the impact categories. +Vantage Vinyl verified companies are verified by an independent third-party and are award the use of the +Vantage Vinyl mark to signify they are contributing to the industry goals and reporting their progress on an annual basis.
VSC membership includes, and is open to, companies and organization throughout the viny/PVC value chain including: resin, compound and additive manufacturers, vinyl product manufacturers, extruders, recyclers, equipment manufacturers, distributors, and retailers.
More from Vinyl Sustainability Council