Published 06-24-21
Submitted by HP Inc.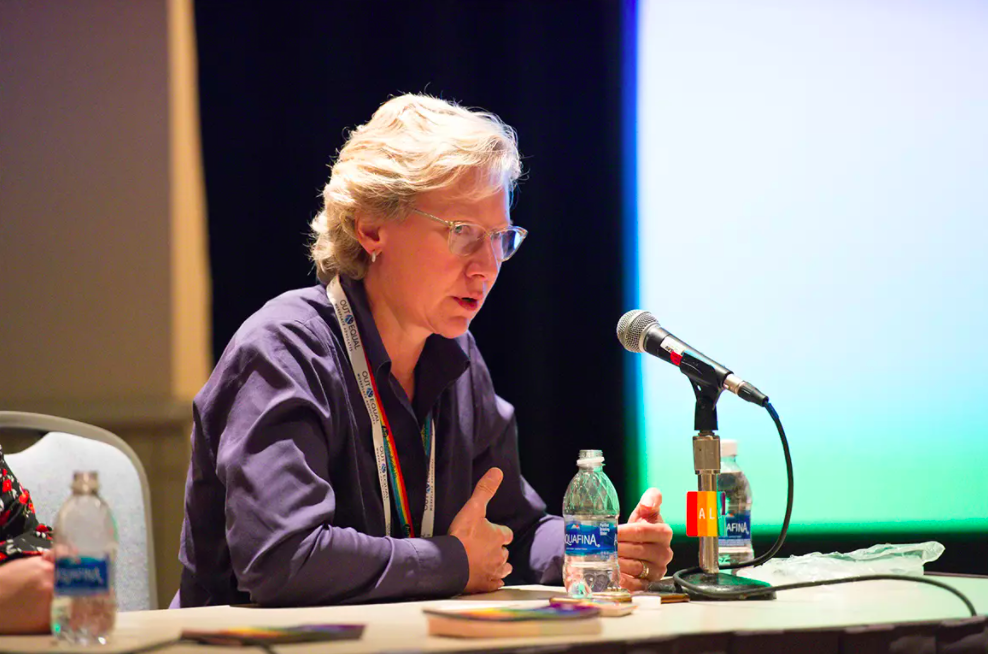 When Annette Friskopp started her HP journey as a strategist 11 years ago, she never envisioned her team's work would contribute to such milestones as developing 3D-printed nasal swabs for COVID-19 testing, advancing the BioPrinter to help find new vaccines and drug therapies, or creating a zero-gravity printer for astronauts' research on the International Space Station.
"We really have done some Jetsons stuff," Friskopp said of the group's innovations. "Every day, we're pushing the envelope on new scientific frontiers."
While she's currently developing new life science technology and exploring ways to make products that are more sustainable, Friskopp is also a passionate advocate of evolving the workplace culture for LGBTQ+ employees. 
As the executive sponsor for HP's Global Pride Business Impact Network, which represents 17 local Pride BINs at HP offices around the world, she helps amplify the voices of the company's LGBTQ+ employees by hosting quarterly meetings in which other members of the networks can both share their most challenging issues and trumpet their wins. And as a board member of the workplace advocacy group Out & Equal, Friskopp helps spread best practices across industries.
"I'm privileged to be out and visible," she said. With that privilege comes a "call to action" to speak out on behalf of those who can't. And with a recent spate of anti-LGBTQ+ legislation making headlines across the country, she feels that advocacy is even more important now.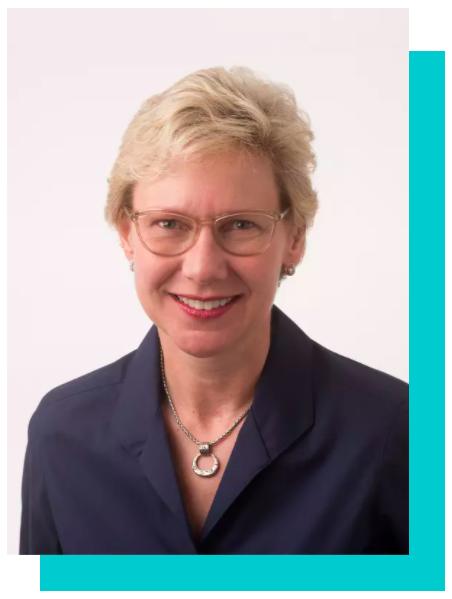 Your book Straight Jobs, Gay Lives exploring the experiences of gay and lesbian professionals was published in 1996. How do you think workplaces have changed since then?
I thought we would actually be further along by now. Data shows that nearly half of LGBTQ employees in the United States are still closeted at work. That's shocking to me — that we haven't made more progress, that people do not feel that they can bring their whole selves to the American workplace. There's still an assumption that everyone's heterosexual, that everybody is binary, so LGBTQ+ people have to keep coming out. And there's just so much education that is not trickling to the rest of the community. 
The mission of Out & Equal is to create a "culture of belonging for all." What steps do you think businesses should adopt to achieve that?
The first of the best practices is for upper management to really listen to their employees, which is something HP does really well. Another thing companies can do is have allies, HR representatives, and LGBTQ+ employees attend the [O&E] Workplace Summit. Yes, I'm on the board of Out & Equal, so I'm biased, but I think there's a wealth of information that companies can learn there. It could be: how to foster an employee resource group; how to have difficult conversations; how you can create gender-neutral bathrooms; or what you need to do to support your trans employees.
Why are efforts like these important for businesses?
Not only are they important for LGBTQ+ employees, but the data has shown that younger employees entering the workforce are looking to companies to see what kind of inclusive efforts they have. New entrants are choosing where they want to work based on inclusion practices.
A key message I want people to understand is that it's about equity, not about taking anything away from anyone else. It's about, "How do we make workplaces that are truly inclusive for everyone?" Intersectionality, or finding common ground, is so important.  
As you mentioned, it all starts with the act of listening. 
Everyone has to recognize that they have something to learn from others. The only way that we're going to have our employees come to work and fully thrive and contribute to their teams is if we understand where they're at, what issues they're facing, and then try to address those. I think that's what every employee wants, right? They want to have a job where they're challenged and they're able to grow and show off their best talents. As managers, we have to create an opportunity for that to happen. 
What do you think HP gets right when it comes to diversity, equity, and inclusion?
HP is speaking up on certain difficult topics that are so important to our communities. There's been an evolution to the point where companies recognize that diversity is a business imperative and having diverse teams is actually adding benefit to the bottom-line profitability of the company. HP is making that clear — from the senior leadership on down. The company also fosters community with more than 100 global and local Business Impact Networks where HP employees have a space where they can discuss their uniqueness, find camaraderie, and discover interconnectivity and support with other groups. I'm really glad to be working at a company that's standing up and saying what's important for humanity.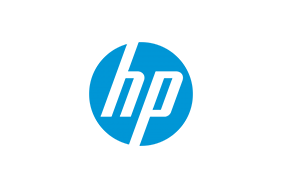 HP Inc.
HP Inc.
HP Inc. creates technology that makes life better for everyone, everywhere. Through our portfolio of printers, PCs, mobile devices, solutions, and services, we engineer experiences that amaze. More information about HP (NYSE: HPQ) is available at www.hp.com.
Sustainable Impact at HP, Inc.
Sustainable Impact is our commitment to create positive, lasting change for the planet, its people and our communities. Click here for more information on HP's Sustainable Impact initiatives, goals and progress.
More from HP Inc.