Published 06-23-21
Submitted by Enbridge Inc.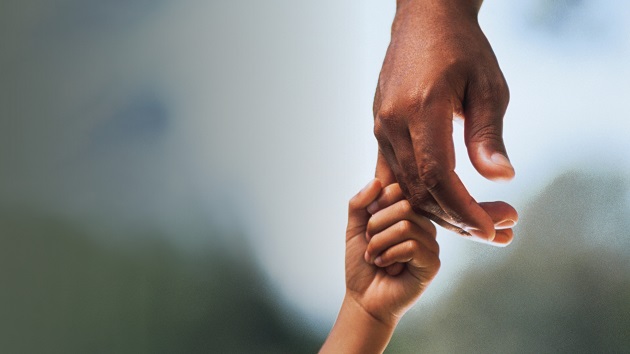 Sustainability has long been part of who we are at Enbridge.
In 2020—with firm commitments, high stakes and a very public announcement—we showed the courage of our convictions.
In November, Enbridge announced ambitious, company-wide sustainability goals in the environmental, social and governance (ESG) arenas, tying compensation to overall performance. We accelerated our work in building society's bridge to the energy future. And we added inclusion as a core company value, alongside safety, integrity and respect.
It's all chronicled in our 2020 Sustainability Report released today—the 20th annual such report in Enbridge history.
"The recent challenges of the global pandemic, the death of George Floyd and the ever-escalating concern about climate change have reinforced what we have always known—corporations have an important role in fostering a more sustainable and equitable society," writes Enbridge President and CEO Al Monaco in this year's Sustainability Report.
"For the past two decades, we've been committed to integrating sustainability into all that we do," adds Pete Sheffield, Enbridge's Chief Sustainability Officer. "However, 2020 was an inflection point for us, with the creation of specific, robust and very public ESG goals, which include a net-zero GHG emissions commitment.
"These goals have not only given us a framework for decision-making—they've also helped accelerate internal efforts and clarify for external stakeholders where we're heading as an organization," he adds.
In addition to our commitment to net-zero GHG emissions by 2050 and increasing diversity throughout Enbridge's workforce, today we tied our ESG goals to the company's overall funding strategy, with the publication of North America's first Sustainability-Linked Bond Framework for the midstream sector.
Enbridge will issue sustainability-linked bonds under the framework, which includes performance indicators—published and verified annually by an independent auditor for transparency—that measure our progress against those ESG goals, and have the potential to impact Enbridge's future borrowing costs.
"Today's announcement further demonstrates Enbridge's commitment to ESG industry leadership," says Colin Gruending, Enbridge's Chief Financial Officer. "Our sustainable financing framework provides transparency to our stakeholders and positions us well to succeed in leading our industry to a more sustainable and inclusive energy future."
New content in Enbridge's 2020 Sustainability Report includes metrics that track the emission intensity of the energy we transport, and how our investments in renewable natural gas, hydrogen and renewable electricity are advancing the energy transition.
Read or download our 2020 Sustainability Report here, and view our Sustainability-Linked Bond Framework here.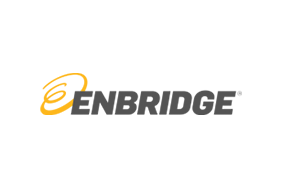 Enbridge Inc.
Enbridge Inc.
About Enbridge
At Enbridge, our name spells out our mission: a bridge to a sustainable energy future. That bridge safely connects millions of people around the world to the energy they rely on every day, fueling quality of life. Whether it's natural gas, oil or renewable power, the energy we deliver through networks spanning North America and our growing European offshore wind portfolio helps to heat homes, feed families, fuel vehicles and power industry. We're investing in modern energy infrastructure to sustain access to secure, affordable energy. We're also building on two decades of experience in renewable energy to advance new low-carbon energy technologies including hydrogen, renewable natural gas and carbon capture and storage. We're committed to reducing the carbon footprint of the energy we deliver, and to achieving net zero greenhouse gas emissions by 2050.
Headquartered in Calgary, Alberta, Enbridge's common shares trade under the symbol ENB on the Toronto (TSX) and New York (NYSE) stock exchanges. To learn more, visit us at Enbridge.com
More from Enbridge Inc.