Published 06-22-21
Submitted by CNH Industrial
CNH Industrial South America partnered up with the Gente de Bem, a local organization that promotes education among teenagers and young adults. Gente de Bem was founded in 2006 on the belief that education can not only change the life of an individual, but also have a positive impact on the entire community and even the country.
CNH Industrial supports the Ponto.Com.Futuro project with a sponsorship. The project offers an online training course for students from public schools to help them develop personal and professional skills needed to find a job and build a career. The training classes are held online twice a week and provide practical tips, such as how to find and apply for a job, how to write a resume, how to prepare best for an interview and, many more. After completing the first sessions, the training course will focus on Introduction to Business Administration as well as Personal and Interpersonal Development.
All classes are taught by professionals with extensive experience in Human Resources and by professionals from the sponsoring companies. So far about 280 young people between 14 and 17 have signed up for the classes.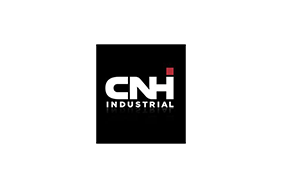 CNH Industrial
CNH Industrial
About CNH Industrial
CNH Industrial is a world-class equipment and services company that sustainably advances the noble work of agriculture and construction workers. The Company provides the strategic direction, R&D capabilities, and investments that enable the success of its five core Brands: Case IH, New Holland Agriculture and STEYR, supplying 360° agriculture applications from machines to implements and the digital technologies that enhance them; and CASE and New Holland Construction Equipment delivering a full lineup of construction products that make the industry more productive. Across a history spanning over two centuries, CNH Industrial has always been a pioneer in its sectors and continues to passionately innovate and drive customer efficiency and success. As a truly global company, CNH Industrial's 35,000+ employees form part of a diverse and inclusive workplace, focused on empowering customers to grow, and build, a better world.
Sustainability at CNH Industrial
CNH Industrial has a proactive approach to sustainability, which is in tune with global changes. We have set long-term targets to align with the United Nation's Sustainable Development Goals and we are driven to ensure that our footprint is sustainable, and one that leaves a positive and lasting impression. Furthermore, CNH Industrial is a recognized as a sustainability leader in its field, having maintained a top position in the Machinery and Electrical Equipment segment of the Dow Jones Sustainability Indices (DJSI), World and Europe, for eleven consecutive years, as well as being admitted to range of sustainability indices.
More from CNH Industrial