Published 06-22-21
Submitted by Intel
PHOENIX, June 22, 2021 /CSRwire/ - In partnership with the State of Arizona, Business for Water Stewardship and Environmental Defense Fund announced today that a $38 million funding goal has been achieved to conserve 150,000 acre-feet of water (nearly 49 billion gallons) to shore up declining water levels in Lake Mead through the Colorado River Indian Tribes (CRIT) system conservation project. The announcement represents the single largest multi-sector collaborative drought response effort ever completed in Arizona.
Today, corporations and foundations committed funding to complete an effort to reach over $38 million goal. This announcement comes just as the state nears an anticipated first-ever Tier 1 Federal shortage declaration, with Arizona preparing for an 18% reduction in the amount of water it receives from Lake Mead and the Colorado River.
The funding announcement is a critical step in implementing the state's forward-looking Drought Contingency Plan, in which the seven Colorado River Basin States—including Arizona—agreed to proactive water conservation actions to help prevent impacts associated with declining water levels in Lake Mead and Lake Powell. Arizona will likely face immediate water reductions in 2022 with the potential for deeper cuts in 2023.
This 150,000 acre feet of conserved water, made possible by the collective efforts of the CRIT, the State of Arizona, business and philanthropic partners mitigates the likelihood of deeper shortages the state could face due to continued drought, aridity, and climate change.
Funding was provided by leading corporations and brands spanning many sectors including Intel Corp.; Google; Microsoft; Procter & Gamble; Reformation; Keurig Dr Pepper; Ecolab; Cascade; Cox; The Coca-Cola Foundation; Silk; Target; Brochu Walker; and Swire Coca-Cola, USA. Key Philanthropic funders included the Walton Family Foundation and Water Funder Initiative.
"How we use, manage, and value water will dictate our future," said Todd Reeve, CEO of Bonneville Environmental Foundation and Co-Founder of Business for Water Stewardship. "Today is a major milestone made possible by collective impact. We're redefining how businesses work collaboratively with tribes, community and policy stakeholders, philanthropy, and nonprofit partners to advance solutions that ensure that the people, economies, and ecosystems along the Colorado River have enough clean water to flourish."
The landmark funding partnership directly supports the Colorado River Indian Tribes and their extraordinary water conservation commitments to bolster water levels at Lake Mead.
"The importance of the DCP cannot be overstated as drought conditions persist," said Amelia Flores, Chairwoman of the Colorado River Indian Tribes. "CRIT is proud to play a key role in mitigating water shortfalls facing Arizona. We are able to do so by careful conservation that benefits Arizona while protecting our water rights. The partnerships and alliances that have been forged across all levels of government as well as corporate and nonprofit entities demonstrate the level of commitment needed to solve this crisis."
Recent collaborations among diverse corporate partners in Arizona show that businesses are leading the way with solutions and using their brands and tremendous capacity, influence, and resources to pave the way for long-term water security in Arizona.
"Today's announcement is the latest in a long history of Intel's commitment to Arizona," said Elizabeth Shipley, Director of Public Affairs for Intel in Arizona. "We're proud of our investments in water conservation and commend the organizations supporting the CRIT system conservation project. Intel is committed to continuing to support projects and programs that benefit Arizona's community, economy, and ecosystem as part of our goal to achieve net-positive water use by 2030."
"This partnership represents an important next step for Arizona's water story: one where political leadership and the business and philanthropic communities come together to assure long-term water security for Arizona," said Percy Kirk, Senior Vice President & Southwest Region Manager, Cox Communications. "We are proud to support the state's efforts to plan for a sustainable future that preserves water for community, business and ecological uses."
About Business for Water Stewardship
Business for Water Stewardship is a program of the Bonneville Environmental Foundation that helps businesses advance solutions to ensure that our communities, economies and ecosystems have enough clean water to flourish. We provide ways for businesses to actively help sustain rivers and replenish aquifers, promote forward-looking water policies, and boost their reputations as environmental stewards.
Learn more at www.businessforwater.org
Media Contact: Lorna Romero Ferguson
Lorna@Elevatestrategiesaz.com
(480) 231-8930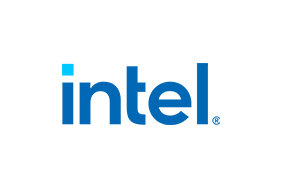 Intel
Intel
Intel (NASDAQ: INTC) is a world leader in computing innovation. The company designs and builds the essential technologies that serve as the foundation for the world's computing devices. Additional information about Intel is available at newsroom.intel.com and blogs.intel.com.
More from Intel