Published 06-22-21
Submitted by Clarivate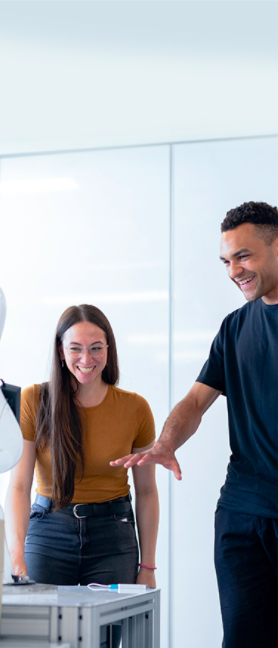 Originally published in the Clarivate Annual Sustainability Report
"Behind every successful organization is always a dedicated, skilled team of colleagues who work together for the benefit of the company. At Clarivate, our internal learning and development programs are an essential way to support our colleague development, elevate their skills and help propel our organization to be successful and future-proof."

Marguerite Harris, Head of Talent and Development
Our learning and development (L&D) philosophy is about bringing our organizational beliefs and values to life – to map our actions and behaviors to our words. It's about empowering each colleague to be their best self every day and providing a wide range of skills development opportunities applicable now and for the future. Some guiding principles include:
We develop our L&D plans and programs in alignment with our key business functions to help further our mutual success and avoid creating silos.
Our L&D commitments are performance related and designed to improve corporate, functional, team and individual accountability.
We strongly believe that every colleague across our entire business should be provided equal opportunities to learn, develop and grow.
We believe in empowering individual colleagues with their own L&D milestones. With ownership comes commitment, responsibility and greater chances of success for ongoing learning and development.
We continuously focus on outcomes and business impact when it comes to evaluating L&D programs. We always ask the question, "How will you apply what you have learned to your day-to-day job?"
2020 milestones
Clarivate First Mile Program launched in partnership with Harvard Business Publishing Corporate Learning where our people leaders complete a five-month learning experience to develop essential skills, apply learnings to real-time challenges and share experiences on HBP moderated sessions
3.6 hours of required online training*
1.8 hours of voluntary training*
5,015 L&D courses offered
1,112 L&D courses completed
$80.45 Clarivate investment in L&D training*
2021 goals
Launch training to leverage colleague social networks to grow our talent pipeline
Improve our colleague experience from day one with an engaging onboarding program for newly hired colleagues
Enhance programs to grow our learning culture and reward high-performing talent such as inclusive interviewing training, high performing pool, adopting a learning governance model and piloting a mentor program tied to diversity and inclusion initiatives
Support sustainability and diversity by continuing to provide diversity education, supporting our colleague engagement survey and increasing colleague resource group activities and participation
Learn more in the Clarivate Annual Sustainability Report.
* per colleague​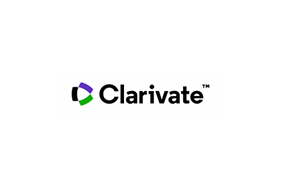 Clarivate
Clarivate
Clarivate™ is a global leader in providing solutions to accelerate the lifecycle of innovation. Our bold mission is to help customers solve some of the world's most complex problems by providing actionable information and insights that reduce the time from new ideas to life-changing inventions in the areas of science and intellectual property. We help customers discover, protect and commercialize their inventions using our trusted subscription and technology-based solutions coupled with deep domain expertise. For more information, please visit clarivate.com.
More from Clarivate