Published 06-21-21
Submitted by EcoVadis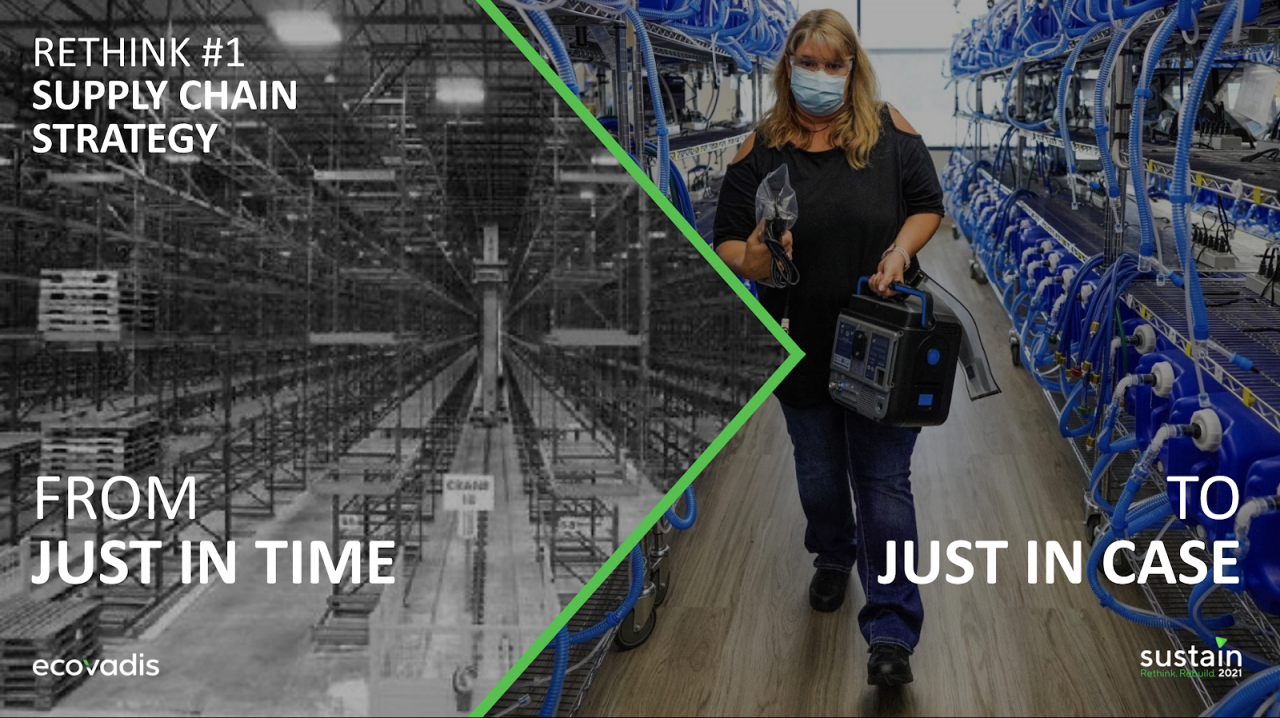 As our companies move through the tactical response and rebound phases of the Covid-19 pandemic, we're beginning to grapple with how to address the underlying vulnerabilities that caused this havoc across supply chains, and build enduring resilience. Meanwhile, demands for sustainability and transparency are growing stronger. At the nexus of these trends, several key factors have emerged for a deep strategic rethink of our value chains, with an ESG / Sustainability lens.  One of these key factors is the strategy for how supply chains are optimized.
For too many years, supply chains have been regarded as a "cost and risk to manage", optimized for efficiency with tactics like cost reduction and lower inventories as the main drivers of procurement strategy. Pressures around sustainability and transparency are growing -- the supply chain is the largest risk but also the largest lever of opportunity for building a more sustainable and resilient business. 
It's time to rethink and move beyond this tactical  "just in time" approach, to a "just in case" perspective, and embrace supply chain resilience as a strategic differentiator.  Even CEO's are awakening to the urgency, the latest signs of action coming from the Vision 2050 manifesto from the WBCSD, a CEO-led initiative of 250 of the world' largest companies. Even President Biden recently signed the Executive Order on Supply Chain Resilience. 
We're Unprepared for an Uncertain Future
Rethinking and rebuilding supply chain strategy around resilience and sustainable value creation enables your organization to respond faster to changing business conditions and seize opportunities so you can thrive in the new normal.
Read more on this and the other Four Factors to Rethink in Global Supply Chains So We Can Rebuild Better.
Read about all Four Factors here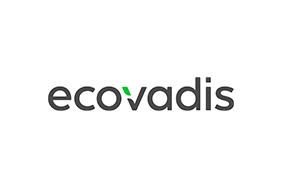 EcoVadis
EcoVadis
EcoVadis operates the 1st collaborative platform, allowing companies to assess the environmental and social performance of their global suppliers. EcoVadis combines technology and expertise to deliver simple and reliable "Suppliers Sustainability scorecards," covering 150 purchasing categories, 21 CSR indicators and 120 countries. EcoVadis ratings helps businesses, reduce risks and drive performance and innovation in their supply chain. More than 30 "Global 500" companies, have selected the EcoVadis solution, including Alstom, Axa, Accor, Air Liquide, Alcatel-Lucent, Atos Origin, Bouygues, Banca Monte Paschi di Siena, Orange, Lafarge, Renault, Schneider Electric, Umicore, and Veolia.
More from EcoVadis