Published 06-21-21
Submitted by Clarivate

Originally published in the Clarivate Annual Sustainability Report
We've created an environment that encourages our colleagues to pursue the issues and address the challenges that are meaningful to them. Led by passionate advocates of inclusion and social consciousness and sponsored by members of our executive leadership team, these groups support colleague communities and provide a way to extend our collective voices around important issues impacting our society. Our active Colleague Resource Groups (CRGs) are essential to advancing sustainability at Clarivate and include Racial & Ethnic Diversity, Women, LGBT+ community building and Volunteering.
Women@Clarivate
Women@Clarivate is working to cultivate an environment where women flourish by having increased access to new opportunities for mentoring and sponsorship, proactive networking, community engagement and professional development. We are also working to provide women with full access to all the financial and career progression opportunities offered by Clarivate. Women@Clarivate is very active and continues to grow, increasing engagement and membership around the world.
2020 milestones
2021 goals
Increase engagement by 10% on a global and chapter level, adding more virtual connection points to accommodate our remote colleagues
Increase transparency around any existing gender pay gaps through annual and increasingly global reporting
Celebrate four outstanding women who excelled at upholding our Women@Clarivate mission and values with our annual awards program
Issue a WEPs progress report against the seven principles
SPECTRUM
SPECTRUM was created to drive continuous improvement in company policies and work environments, provide support and networking opportunities for our members and promote activities within Clarivate that raise awareness about our LGBT+ community. Our goal is to make Clarivate an employer of choice for LGBT+ talent.
2020 milestones
$25,000 USD donated to Kaleidoscope Trust, an organization working to uphold the human rights of LGBT+ people
During Transgender Awareness Week, we pledged to continuously support all LGBTQ+ colleagues and customers across the world by signing up to Stonewall's Trans Rights are Human Rights campaign
We secured the .gay domain that redirects to our 'Sustainability at Clarivate' and 'Colleagues' website pages
2021 goals
Participate in the Human Rights Campaign Corporate Equality Index to establish our baseline, identify areas of opportunity, measure success and continue to advance progress
Encourage self-identification by colleagues, so that they are not only included but celebrated
Vibrant
Vibrant is focused on promoting racial and ethnic diversity, inclusion and equity. Launched in 2020, Vibrant leaders immediately engaged colleagues across the organization in an active and meaningful conversation about diversity and race during the social unrest that occurred in the United States. It continues to create an open dialog about the realities and experiences of BIPOC colleagues around the world.
2020 milestones
$25,000 USD donated to Code2040, an organization working to uphold Black and Latinx technologists in the innovation economy
Signed the CEO Action for Diversity & Inclusion™, to represent and celebrate the diverse voices of Clarivate
2021 goals
Create and launch a toolkit to empower membership growth in a way that assesses and meets the needs of global locations
Continue to leverage our two CEO Action for Racial Equality fellowships, to identify, develop and promote public policies and strategies to address all instances of systematic racism and social injustice.
Black Intellectual Property Professional Assembly
Black Intellectual Property Professional Assembly (BIPPA) An outgrowth of our Vibrant community, BIPPA was founded to identify and address fundamental changes needed in our policies, processes and practices to advance initiatives that support and elevate Black IP professionals in North America. Four key pillars of focus include Retention/Recruitment, Training, Mentorship/Sponsorship and In-Reach/Outreach Programs.
2020 milestones
BIPPA founded in September 2020
Membership has grown to more than 60 colleagues in less than 45 days
More than 10 meetings and events held, including a three-part, Professional Development Training Series and a year-end thank you event for all our members
2021 goals
Increase membership by 20% through the addition of Clarivate Black Employees and Clarivate Allies in North America through the Vibrant CRG
Formally roll-out or co-sponsor an initiative that involves one of our four pillars
Continue to deliver programs and events that elevate, support, and recognize black colleagues at Clarivate
Initiate a self-identification strategy to measure our progress with diversity
Learn more in the Clarivate Annual Sustainability Report.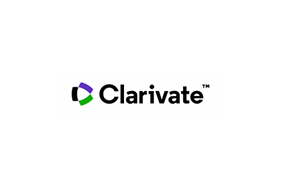 Clarivate
Clarivate
Clarivate™ is a global leader in providing solutions to accelerate the lifecycle of innovation. Our bold mission is to help customers solve some of the world's most complex problems by providing actionable information and insights that reduce the time from new ideas to life-changing inventions in the areas of science and intellectual property. We help customers discover, protect and commercialize their inventions using our trusted subscription and technology-based solutions coupled with deep domain expertise. For more information, please visit clarivate.com.
More from Clarivate