Published 06-16-21
Submitted by Las Vegas Sands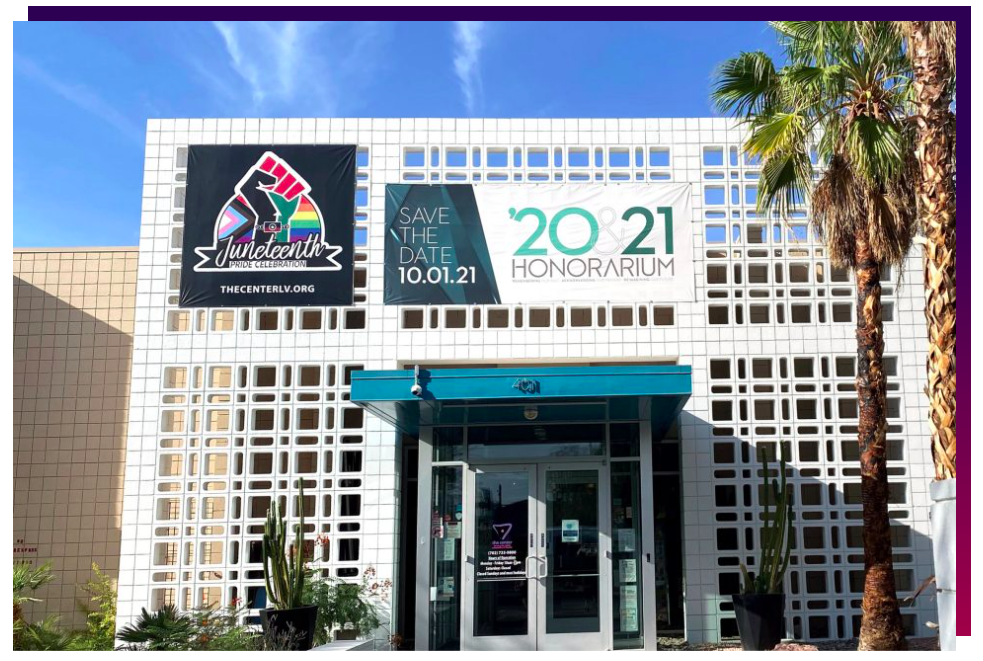 As part of our continuing commitment to diversity, equity and inclusion (DEI), Sands is partnering with The LGBTQ Center of Southern Nevada, contributing over $150,000 through Sands Cares to close out phase one of the organization's campaign to expand the Arlene Cooper Community Health Center in Downtown Las Vegas. The funding will help The Center move forward with plans to provide full onsite health and wellness care for LGBTQIA+and low-income downtown residents, and supports the organization's long-term goal of generating recurring revenue through the clinic to sustain its LGBTQIA+ programming in Southern Nevada.
According to The Center, members of the LGBTQIA+ community are often unable to find healthcare services in their area, encounter discrimination or refusals of service in healthcare settings and may delay or forego care because of mistreatment concerns. John Waldron, The Center CEO, says that the company's support "brings us closer to realizing our vision of creating a full-service medical clinic that addresses our clients' unique needs and overcomes the many challenges experienced by the LGBTQIA+ community in obtaining medical care." In addition to meeting the needs of LGBTQIA+ people, the clinic will provide vital medical care for low-income Downtown residents, veterans, people with disabilities and the transient homeless population.
With the closeout of the capital campaign's first phase, The Center plans to launch a comprehensive program of services in 2022, delivering primary medical care to complement the clinic's existing HIV and STI testing and mental health services. In phase two, The Center plans to add a pharmacy to complement the clinic's medical treatment services. The capital campaign's final phase will raise funds to upgrade the clinic to be a Federally Qualified Health Center (FQHC).
Beyond better serving the LGBTQIA+ community and low-income residents, the clinic's expansion with additional services and federal-designation will create a new revenue stream to aid The Center in providing programming and better delivering on its mission to serve as the heart and home of the LGBTQIA+ community. "The opportunity to help The Center reach its funding goal for a full-service medical clinic is squarely in line with two of our primary Sands Cares strategies – removing systemic barriers faced by diverse groups and investing in capacity building for nonprofits to help them deliver greater community impact," said Ron Reese, Sands senior vice president of global communications and corporate affairs.

Las Vegas Sands
Las Vegas Sands
Las Vegas Sands Corp. (NYSE: LVS) is the world's pre-eminent developer and operator of world-class Integrated Resorts that feature luxury hotels; best-in-class gaming; retail; dining and entertainment; Meetings, Incentives, Convention and Exhibition (MICE) facilities; and many other leisure and business amenities.  We pioneered the MICE-driven Integrated Resort, a unique, industry-leading and extremely successful model that serves both the leisure and business tourism markets.
Our properties include The Venetian and The Palazzo resorts and Sands Expo in Las Vegas, Sands Bethlehem in Eastern Pennsylvania, and the iconic Marina Bay Sands in Singapore. Through majority ownership in Sands China Ltd., LVS owns a portfolio of properties on the Cotai Strip in Macao, including The Venetian Macao, The Plaza and Four Seasons Hotel Macao, Sands Cotai Central and The Parisian Macao, as well as the Sands Macao on the Macao Peninsula.
LVS is dedicated to being a good corporate citizen, anchored by the core tenets of delivering a great working environment for 50,000 team members worldwide, driving impact through its Sands Cares corporate giving and community engagement program and leading innovation with the company's award-winning Sands ECO360 global sustainability program as well as providing leadership for critical social issues through Project Protect, the company's commitment to industry-leading practices that safeguard our patrons, partners, employees and neighbors around the range of issues that are unique to our business including responsible gaming, money laundering and human tra­fficking. To learn more, please visit www.sands.com.
More from Las Vegas Sands