Published 06-16-21
Submitted by HP Inc.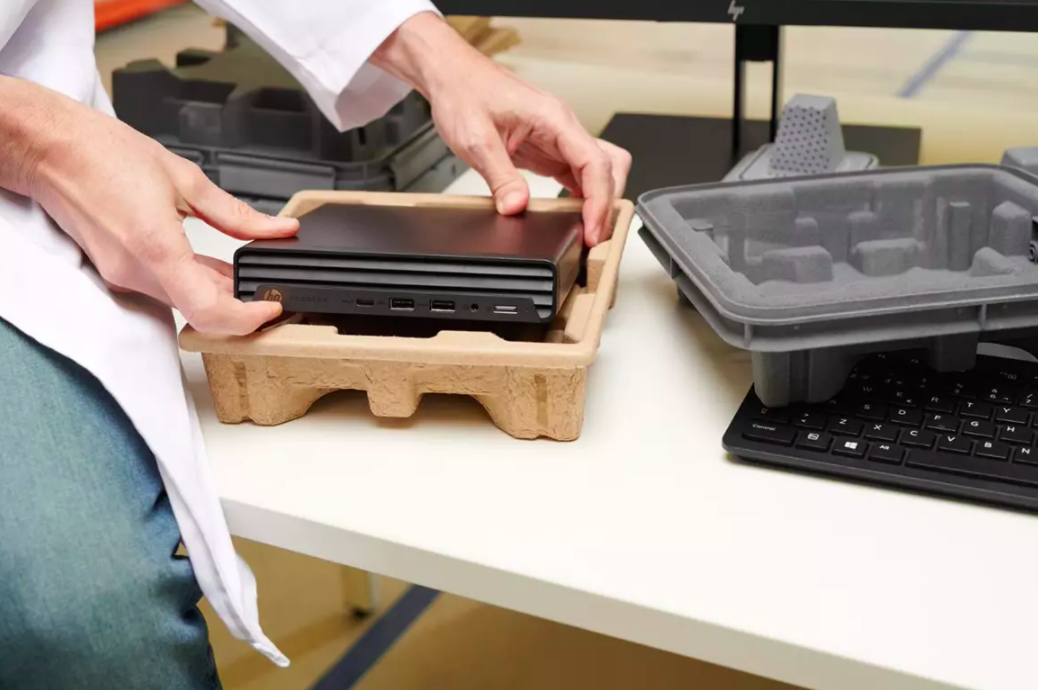 If you've picked up a carton of eggs at the supermarket or plucked your new cell phone from its box, you're familiar with molded fiber packaging.
It's an environmentally friendly alternative to plastic, made from renewable sources such as recycled paperboard, newsprint, bamboo, sugarcane, or other plant cellulose fibers. Also known as molded pulp, it's 100% recyclable and biodegradable, and while it might seem like a recent innovation, it has been around for more than a century. "Molded fiber has historically been subordinated to plastic, and as a result, the industry hasn't really developed much technologically," says Joseph Grygny, founder and executive director emeritus of the International Molded Fiber Association. It's used to provide protection when shipping household appliances, wine bottles, and consumer electronics such as computers and monitors. But all these items require a different shape to hold them, and molded fiber packaging is not traditionally quick to make.
Until now.
Environmentally friendly tooling
The process required to make molded fiber packaging has changed little in 100 years. First, a metal tool mirroring the desired shape is manufactured and drilled with hundreds of holes. Then a metal screen is created around the mold and manually affixed to its surface. A vacuum draws the slurry onto the screen, which keeps the pulp fibers on the outside while allowing the water to flow through it and the rest of the tool.
Now, HP is using its Molded Fiber Advanced Tooling Solution to create custom tools that shape the fiber pulp to the right specs for the product it's meant to protect. Customers can create a customized mold and screen leveraging proprietary HP innovations in digital manufacturing software and data intelligence, including a new digital design platform, along with HP's industry leading, industrial 3D printing technology. "Traditionally, making molded fiber —  especially creating the metal mold — was very expensive and time consuming," explains Grygny, who has been consulting with HP on the project. "With HP's new tooling, there is no machining, no drilling, no manual labor."
The powder used to make the parts is environmentally friendly because unlike many other plastics that are made from petroleum, HP's polyamide 11 is made from 100% renewable castor plants. The parts are also 10 to 20 times lighter than conventional tools. Replacing heavy metal parts with HP's lightweight tools reduces energy consumption and improves overall maintenance. Additionally, using the advanced design, data, software, and production capabilities has led to developments in custom screens, enabling complex packaging geometries and improvements in the overall dewatering process. HP maintains a digital library of customer files of the tool set so they can be changed quickly. "Once the customer delivers the part file to HP, we can produce the tool in record time thanks to digital technology," explains Mar Lezcano, Strategic and Business Manager for HP's Molded Fiber business. "What used to take six to eight weeks can now be done in as little as two weeks."
A faster, better way with 3D printing tech
HP's new solution eliminates the need for costly, labor-intensive metal tools and can enable process efficiencies in making molded fiber products. "With HP, we can respond much more quickly to change requests and get to market faster," says Jason Kinder, GM at Canada-based Pulp Moulded Products, which focuses on food and beverage molded fiber production and is currently working with HP on an FDA-compliant food tray. "That's a huge benefit to how we can serve our customers." HP's Desktop Mini will be shipped in packaging produced by Fiber Innovation, a packaging supplier. Jason Wu, managing director, says, "The HP Molded Fiber Advanced Tooling Solution parts are significantly lighter… putting a lot less stress on the machines, and that will have a tremendous benefit for our equipment maintenance costs. HP's tooling solution represents a true breakthrough in the design and manufacturing of molded fiber products," says Grygny. "We will see more packaging become environmentally friendly and sustainable using this tooling."
RELATED: Ship shape: Sustainable packaging makes a difference to consumers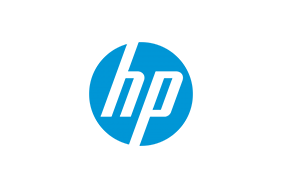 HP Inc.
HP Inc.
HP Inc. creates technology that makes life better for everyone, everywhere. Through our portfolio of printers, PCs, mobile devices, solutions, and services, we engineer experiences that amaze. More information about HP (NYSE: HPQ) is available at www.hp.com.
Sustainable Impact at HP, Inc.
Sustainable Impact is our commitment to create positive, lasting change for the planet, its people and our communities. Click here for more information on HP's Sustainable Impact initiatives, goals and progress.
More from HP Inc.