Published 06-15-21
Submitted by AEG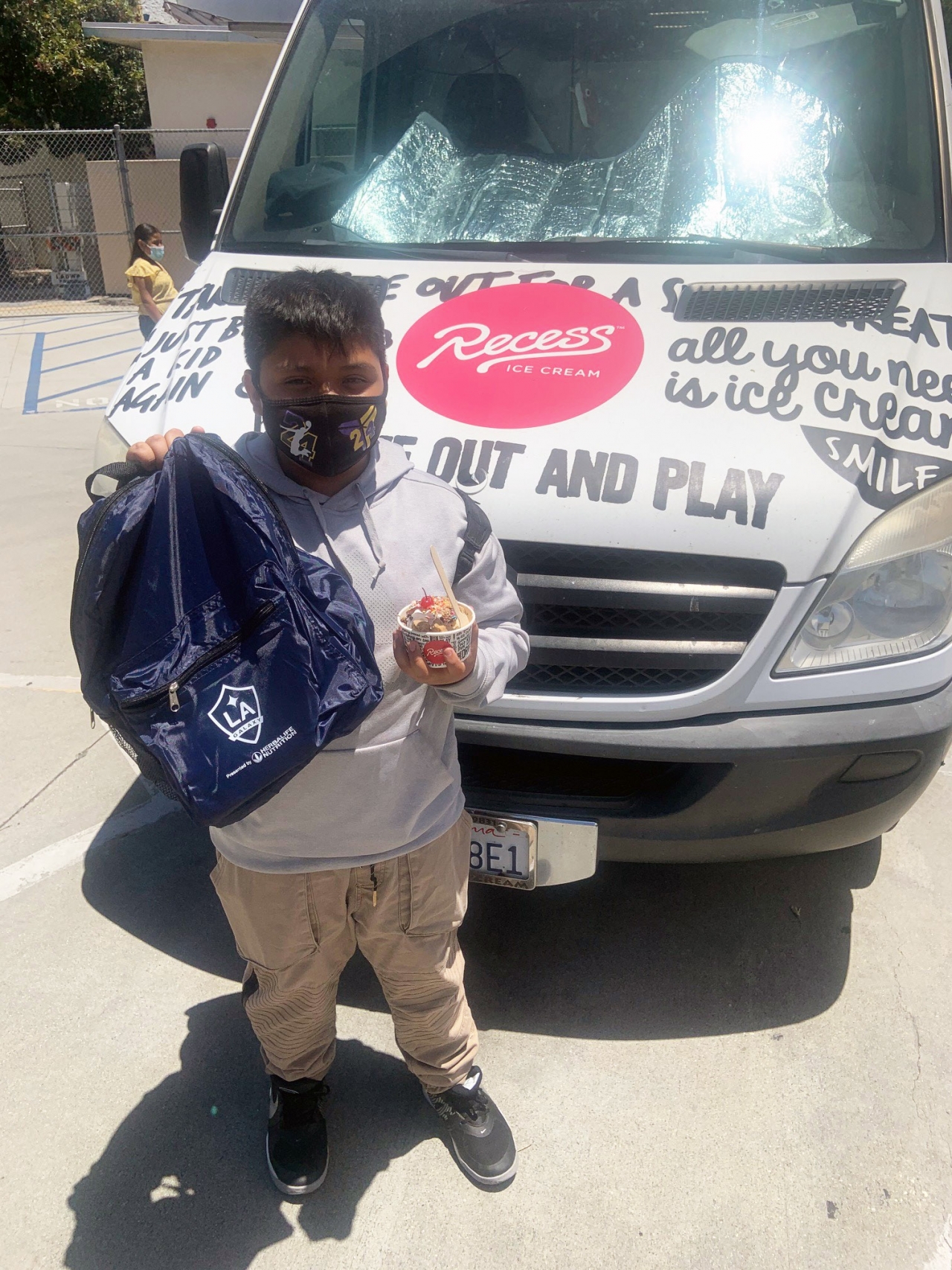 AEG, a longstanding community partner of 10th Street Elementary School in Los Angeles, recently surprised graduating fifth-grade students and their families at the Pico-Union campus on Thursday, June 10 with an impromptu culmination celebration.
As students stopped by the school to take a photo with their teachers following their online culmination ceremony, AEG employees were on-site to hand out 125 LA Galaxy backpacks stuffed with various school supplies and goodies from AEG's NHL team, the LA Kings in addition to hosting an ice cream truck for students, families and staff to enjoy.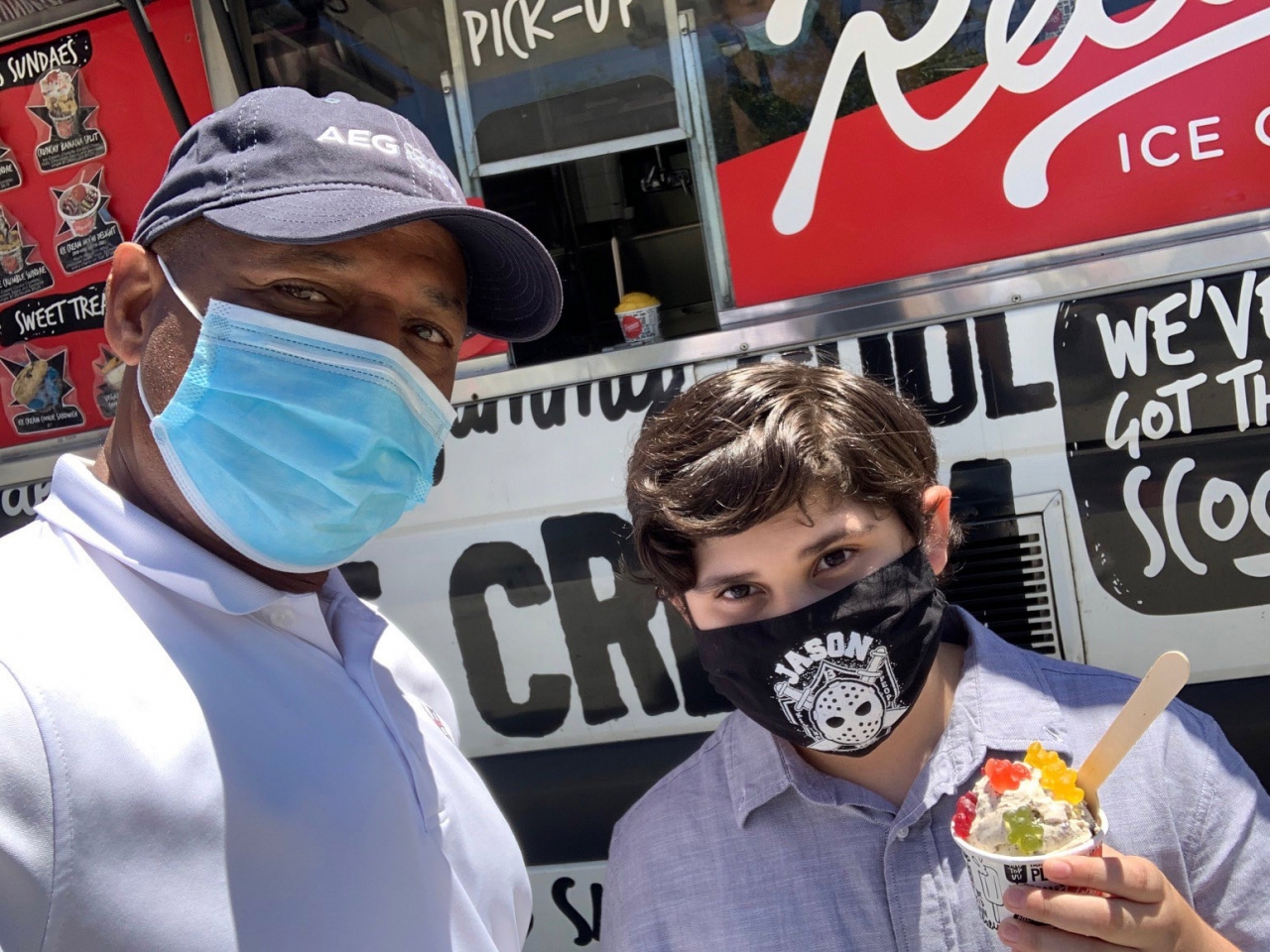 "AEG has been a steadfast partner in enriching the lives and academic success of 10th Street students for 15 years," said William Otto, principal, Tenth Street Elementary School. "From their on-going support and participation in our on-site reading program with Read to  a Child, providing students Christmas gifts and encouraging perfect attendance by hosting fun bowling events – in addition to hosting our annual (pre-COVID) culmination ceremony at L.A. LIVE, they continue to be a proud supporter of our students' future."
Throughout the COVID-19 pandemic, AEG employees remained engaged with students through the virtual Read to a Child program, facilitated by the school and literary nonprofit organization.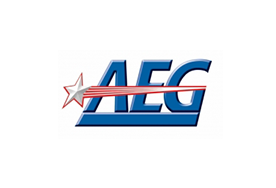 AEG
AEG
Headquartered in Los Angeles, California, AEG is the world's leading sports and live entertainment company. With offices on five continents, AEG operates in the following business segments: AEG Facilities, which with its affiliates owns, manages or consults with more than 120 preeminent venues around the world including The O2 Arena, the Sprint Center and the Mercedes-Benz Arenas;   AEG Presents, one of the largest live music companies in the world dedicated to producing and promoting global and regional concert tours, music and special events and world-renowned festivals; AEG Sports, the world's largest operator of sports franchises and high-profile sporting events;   AEG Global Partnerships, which oversees worldwide sales and servicing of sponsorships including naming rights, premium seating and other strategic partnerships; and AEG Real Estate, which develops world-class venues and  sports and entertainment districts like STAPLES Center and L.A. LIVE. Through its worldwide network of venues, portfolio of powerful sports and music brands, AXS.com ticketing platform, AXS cable television channel and its integrated entertainment districts, AEG entertains more than 100 million guests annually. More information about AEG can be found at www.aegworldwide.com.
More from AEG