Published 06-14-21
Submitted by Kimberly-Clark Corporation
June 14, 2021 /CSRwire/ - As Kimberly-Clark works to provide the essential products its consumers need to care for themselves and their families, it is committed to doing so in a manner that cares for the world's forests and the diversity of life they support.
Last week Kimberly-Clark became one of the first companies to join World Wildlife Fund's new Forests Forward program. The program engages with companies and other stakeholders around the globe to deliver nature-based strategies for forests and realize meaningful, long-term benefits for nature, climate, and people. Forests Forward aims to help participating companies gain a better understanding of how to mitigate sourcing, climate, and social risks and achieve their business and sustainability goals.
"Forests are more than the trees they contain, and not all forests are created equal in terms of the carbon and biodiversity benefits they provide," said David Chaffin, Ph.D., Global Responsible Materials Sourcing Lead at Kimberly-Clark. "As the world faces the twin climate and biodiversity crises, we welcome the opportunity to collaborate with WWF and like-minded companies ready to take leadership action on climate, biodiversity, and Indigenous rights through their forest sourcing practices."
Kimberly-Clark is committed to reducing its natural forest footprint by 50% while unlocking the power of the world's forests to help solve the climate and biodiversity crises. The company is working toward two key goals:
Reducing by 50% its use of natural forest fibers by 2025 (over a 2011 base year)
Sourcing 90% of its tissue fibers from environmentally preferred fiber sources by 2025 
"We've partnered with WWF for more than a decade in our work to protect forest ecosystems and create a more resilient supply chain," said Chaffin. "The Forests Forward program will build on our past successes as we work together to meet the new and increasing challenges facing forests and people in the decade ahead."
Read more about the new Forests Forward program here.
To learn more about Kimberly-Clark's 2030 ambitions, visit kimberly-clark.com/esg.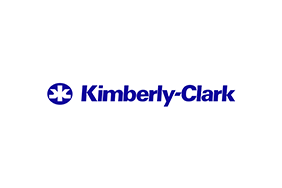 Kimberly-Clark Corporation
Kimberly-Clark Corporation
Kimberly-Clark Corporation and its well-known global brands are an indispensable part of life for people in more than 175 countries. Every day, nearly a quarter of the world's population trust K-C's brands and the solutions they provide to enhance their health, hygiene and well-being. With brands such as Kleenex, Scott, Huggies, Pull-Ups, Kotex and Depend, Kimberly-Clark holds No. 1 or No. 2 share positions in 80 countries. To keep up with the latest K-C news and to learn more about the Company's 143-year history of innovation, visit Kimberly-Clark Sustainability or follow us on Facebook or Twitter.
More from Kimberly-Clark Corporation