Published 06-14-21
Submitted by WSP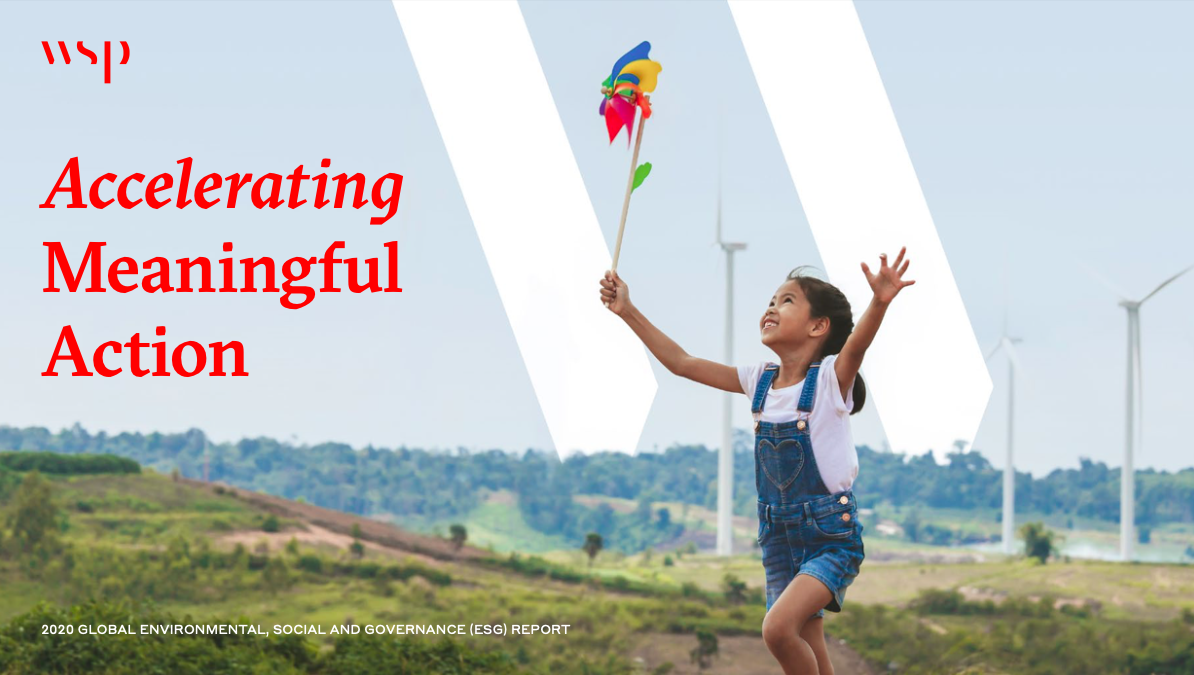 Businesses play a key role in supporting the development of a sustainable and prosperous society. WSP's contribution is to plan, design, manage and engineer our communities to thrive; as one of the world's largest professional services firms, the greatest benefit WSP can provide is through the services we offer and the projects we deliver. We also minimize the negative impact of our own operations and increase the positive, earning our reputation as a sustainability leader. WSP is committed to setting the highest standard in our industry through an ambitious data driven ESG program that delivers optimal outcomes for all stakeholders. As a signatory to the United Nations Global Compact (UNGC), we commit to implement the Ten Principles and contribute to the United Nations Sustainable Development Goals (SDGs). 
Key aspects from this report include: 
Continuing enhancement of WSP's ESG ambitions and disclosure, maintaining a leadership role in the industry. 
Highlights of WSP's new SBTi and net zero GHG emissions reduction goals
An expanded GHG inventory that now includes a complete accounting of all relevant scope 3 emissions between 2018 and 2020
A qualitative TCFD assessment and significantly enhanced climate risks and opportunities section along with a TCFD index
Quantification of WSP's Clean Revenue (contributions to the SDGs)
SASB disclosure
Other enhancements to better align with GRI, DJSI, UNGC and CDP reporting needs

WSP
WSP
WSP is among the world's largest environmental, engineering, advisory and sustainability consulting firms, with more than 55,000 professionals worldwide. We design lasting solutions in the buildings, transportation, energy, water and environment markets, and develop equitable, ESG-centered strategies that help organizations and communities adapt to changing conditions and become more resilient. Reckon with the past. Innovate for the future. Learn more at wsp.com.
More from WSP