Published 06-10-21
Submitted by FedEx Corporation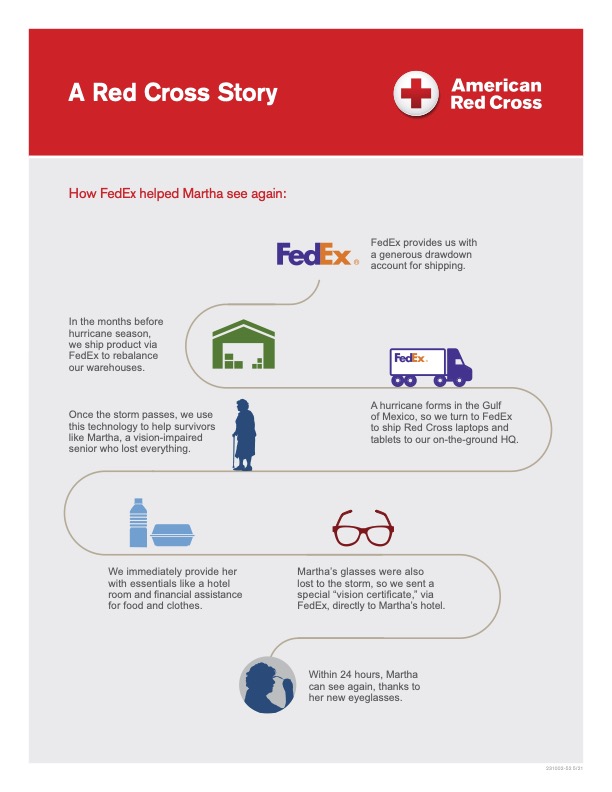 Losing one's eyeglasses in the wake of a destructive storm is disheartening for anyone and crippling for some. Thankfully, in Martha's case, the American Red Cross was on hand after the storm. Putting to work their decades long collaboration with FedEx, they saw to it that Martha's glasses were replaced overnight.
We provide the Red Cross with complimentary access to our network to get critically needed items where they need to go, both before and after storms and other disasters. To help Martha, a vision-impaired senior who lost everything in a storm, we teamed up – as seen in the Red Cross infographic – to restore her vision.
Helping with the replacement of Martha's glasses is consistent with our FedEx Cares 50 by 50 goal to positively impact 50 million people around the world by the our 50th anniversary in 2023. Learn more about our "Delivering for Good" initiative here.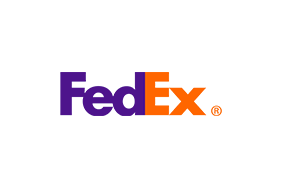 FedEx Corporation
FedEx Corporation
At FedEx, we recognize that our impact is greater than the services we provide. We are committed to being a great place to work, a thoughtful steward of the environment and a caring citizen in the communities where we live and work. We are passionate about sustainably connecting people and places and improving the quality of life around the world.
More from FedEx Corporation