Published 06-07-21
Submitted by Kimberly-Clark Corporation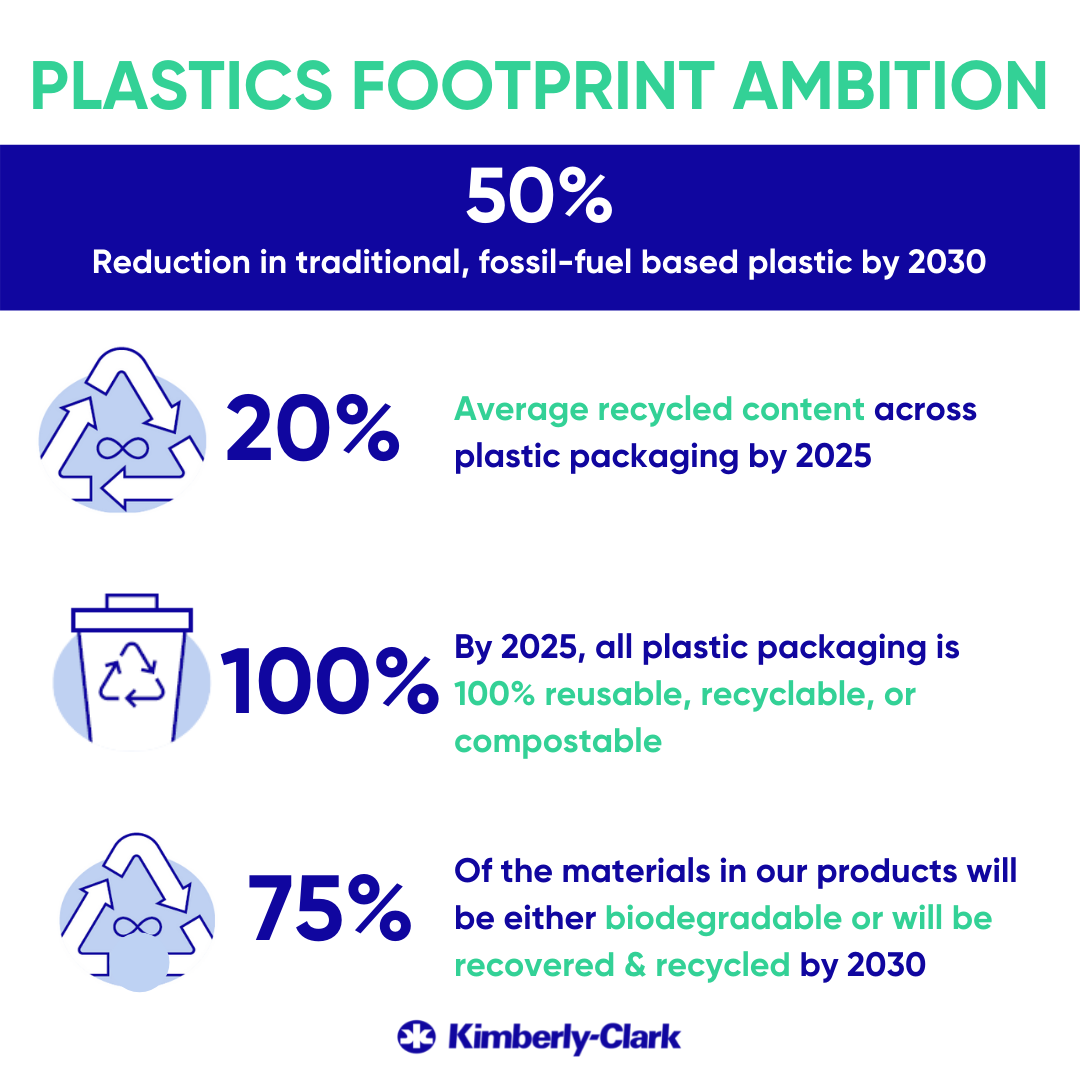 Kimberly-Clark wants to create the next generation of sustainable materials without compromising on product performance and quality. Last year, the company announced its ambition to reduce the use of traditional fossil fuel-based plastics by 50% by 2030. The company knows that achieving this ambition and reducing its plastics footprint takes game-changing innovation and collaboration with industry-leading partners.
One of these partners is biotech company RWDC Industries. This collaboration brings together Kimberly-Clark's deep experience in nonwoven technologies and resin development with RDWC's innovative and cost-effective biopolymer solutions. The partnership will provide Kimberly-Clark with RWDC's polyhydroxyalkanoates (PHA) source material, SolonTM, to develop additional products that are marine degradable.
RWDC uses plant-based oils to produce its proprietary PHA, which can be composted in home and industrial composting facilities. Should products or packaging made with PHA find their way into the environment, they biodegrade in soil, fresh water, and marine settings, preventing persistent plastics from accumulating in the environment.
This new source material for Kimberly-Clark's personal care products is one of the strategies the company is developing as part of plastics footprint goals, which include a transition to more renewable and regenerative materials.  
The company is working to launch products featuring this innovation over the next five years, focusing first on product categories that address global demand for more sustainable products.
"Kimberly-Clark aims to be a leader in driving innovative solutions that address plastic pollution," said Liz Metz, Vice President of Kimberly-Clark's Global Nonwovens business. "When combining breakthrough innovation with consumer education on the increasing number of organic recycling options, we also provide a way for Kimberly-Clark and its consumers to solve the problem of plastics in the environment together."
For more information about Kimberly-Clark's 2030 ambitions, visit kimberly-clark.com/esg.

Kimberly-Clark Corporation
Kimberly-Clark Corporation
Kimberly-Clark and its well-known global brands are an indispensable part of life for people in more than 150 countries. Every day, 1.3 billion people--nearly a quarter of the world's population--trust K-C brands and the solutions they provide to enhance their health, hygiene and well-being. With brands such as Kleenex, Scott, Huggies, Pull-Ups, Kotex and Depend, Kimberly-Clark holds the No. 1 or No. 2 share position in more than 80 countries. To keep up with the latest K-C news and to learn more about the company's 134-year history of innovation, visit www.kimberly-clark.com.
More from Kimberly-Clark Corporation