Published 06-02-21
Submitted by Keysight Technologies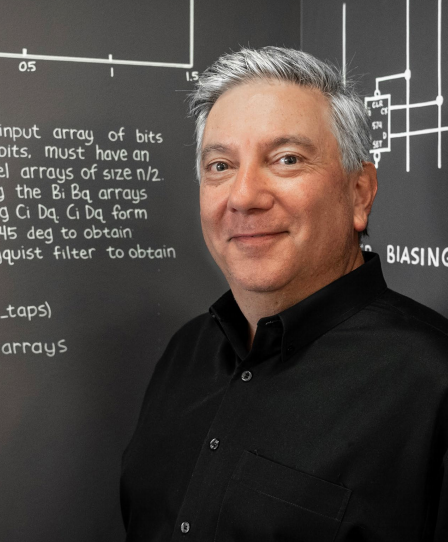 As featured in the Keysight Technologies 2020 Corporate Social Responsibility Report
By Ron Nersesian | Chairman, President, and CEO Keysight Technologies
Reflecting on 2020, the level of business and global disruption doesn't compare to anything I've witnessed in my 38+ year career. At Keysight, we navigated the COVID-19 pandemic, wildfires, power shutoffs, and political unrest. Despite all of this, we demonstrated the strength of our Keysight Leadership Model operating framework and differentiated culture, both of which have corporate social responsibility (CSR) as a core component. I am incredibly proud of how the Keysight team responded in 2020, remained resilient, and focused on our customers.
Keysight's business continuity planning and prior experience with externally-originating crises prepared us to meet the challenges of 2020, while supporting local communities and maintaining our vision of building a better planet through CSR. We outlined three priorities to guide our COVID-19 response. Our number one priority was, and remains, keeping employees and their families safe and healthy. In March 2020, we took quick action ahead of government regulations and requirements. We halted all travel, asked employees who could work remotely to do so, and closed many locations temporarily. As we reopened sites to support essential critical infrastructure, we implemented robust health and safety protocols to protect those working on site.
Our second priority was to ensure Keysight remained strong for our stakeholders over the long-term. We quickly launched an innovation program that provided complimentary software trials to customers working from home, helping them stay productive.
We kept our workforce employed, and preserved full pay for employees below the senior vice president level. We also paid employees who could not work during the closure of our sites. We prioritized maintaining continuity for our customers who themselves kept working on their technological breakthroughs. These efforts resulted in strong, full-year fiscal 2020 financial performance.
Our third priority was maintaining support for local communities. Through the Keysight Foundation, we donated over $1M to organizations worldwide to help fight the pandemic and racial injustice. We also increased the company match of employee contributions for 2020 to encourage continued support of non-profits. In addition, Keysight donated personal protective equipment to frontline healthcare workers.
Through the challenges of 2020 we made progress on our CSR objectives, achieving many of our key impact goals, which concluded in fiscal year 2020. I am proud to share that Keysight exceeded commitments to strengthen communities, engage next-generation technologists, increase water conservation, and ensure ethical operations and governance worldwide. Energy conservation fell slightly short of the target goal of 8% due in part to our decision to reprioritize resources to focus on COVID-19 related employee safety and well-being, as well as the implementation of site safety protocols.
As we look forward, we expect COVID-19 and its lasting effects, as well as other challenges, to persist for at least some time. Regardless, Keysight remains steadfast in our commitment to CSR and building a better planet. In fiscal year 2021, Keysight is planning to set new science-based targets to further our efforts and is committed to achieving net zero emissions in company operations by 2040, in line with the Paris Agreement's preferred goal to limit global warming to 1.5°C.
In addition, Keysight will continue to enable purposeful innovations in clean technology, wellness, safety, and security through our products, solutions and services. At the start of our fiscal year 2020, we made enhancing our inclusive and diverse culture a companywide priority and have implemented a multi-year strategy. Through the remainder of the pandemic, we will continue to support our employees and local communities.
As we look forward to making further progress and doing our part to build a better planet, I encourage you to read through this report to learn more about accomplishments to date and next steps.
Learn more about Keysight's progress in our 2020 Corporate Social Responsibility Report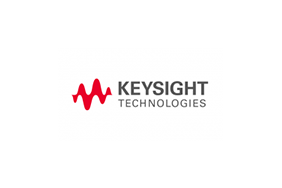 Keysight Technologies
Keysight Technologies
Keysight Technologies, Inc. (NYSE: KEYS) is a leading technology company that helps enterprises, service providers and governments accelerate innovation to connect and secure the world. Keysight's solutions optimize networks and bring electronic products to market faster and at a lower cost with offerings from design simulation, to prototype validation, to manufacturing test, to optimization in networks and cloud environments.
More from Keysight Technologies