Published 06-01-21
Submitted by Tetra Pak
Driven by the challenges of the COVID-19 pandemic, consumer awareness around food availability, food safety and food protection is growing like never before, putting these critical issues in the global spotlight. As a result, the demand for nutritious food and beverages that can be safely stored for an extended period without refrigeration or preservatives has soared.
This World Milk Day, we are celebrating the impact of aseptic, or ultra-high temperature (UHT), technology on our global food supply. Through this processing and packaging method, sensitive food and beverage products, like milk, can be safely stored unopened at room temperature for up to 12 months without the need for additives or preservatives.
What is UHT milk?
Pioneered by Tetra Pak in the 1950s, aseptic, or UHT, processing and packaging uses special technology that ensures food and beverage products remain safe and nutritious without refrigeration or preservatives. Though it was first applied to milk, this technique can be used with many different foods and beverages including juice, broths, plant-based beverages and more.
How does UHT work?
First, the product is heated to an ultra-high temperature for about four to six seconds to kill any harmful microorganisms. Then it is immediately cooled down to room temperature. This rapid cooling helps maintain taste, quality and nutritional value.
Once this process is complete, the product is packed into aseptic packaging, such as a Tetra Pak® carton, which plays an important role in keeping it safe to store on the shelf.
Tetra Pak® cartons, which can be used for a wide variety of shelf-stable foods, have six layers of material to protect the product inside from air and light that could degrade the taste and nutritional value. This unique combination of processing and packaging allows milk and other products to last for months unopened on the shelf.
What are the benefits of UHT milk?
By eliminating the need for refrigeration, UHT milk has many benefits such as reducing food waste from spoilage and enabling milk to reach those in need safely, even in remote locations. This means more people can have access to safe, nutritious milk because it can be transported at ambient temperatures while remaining sterile and free from microorganisms or other contaminants.
One important way UHT technology has increased access to milk is via school feeding programs. For almost 60 years, Tetra Pak has collaborated with customers, governments, partners and NGOs on such programs. Today, 68 million children around the world get access to nutritious beverages like milk at school via school feeding programs.
Everyone deserves access to safe and nutritious food. UHT technology plays an essential role in making this a reality. As we celebrate World Milk Day, we at Tetra Pak reflect on our legacy and reconfirm our vision to make food safe and available, everywhere.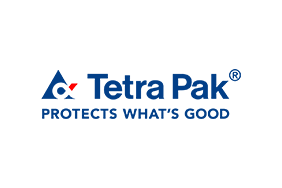 Tetra Pak
Tetra Pak
Tetra Pak is the world's leading food processing and packaging solutions company. Working closely with our customers and suppliers, we provide safe, innovative and environmentally sound products that each day meet the needs of hundreds of millions of people in more than 160 countries.
With over 24,000 employees around the world, we believe in responsible industry leadership and a sustainable approach to business.  Our motto, "PROTECTS WHAT'S GOOD™," reflects our vision to make food safe and available, everywhere.
More information about Tetra Pak is available at www.tetrapak.com
More from Tetra Pak