Published 06-01-21
Submitted by Tetra Pak
LAUSANNE, Switzerland, June 1, 2021 /CSRwire/ - Tetra Pak showcases its new UHT 2.0 heating portfolio and Tetra Pak® E3/Speed Hyper packaging equipment on World Milk Day in support of this year's theme of sustainability and Dairy's commitment to innovation to reduce environmental footprint.
Tetra Pak's new UHT 2.0 portfolio with OneStep technology and Tetra Pak® E3/Speed Hyper reduce water and steam consumption, creating less wastewater and therefore also lowering the cost of its removal for Dairy manufacturers. Adding a Tetra Pak® Water Filtering Station to Tetra Pak® E3/Speed Hyper helps recover 5500 litres of water per filling machine running hour (up to 95%), while contributing to lower water consumption1. With water scarcity on the rise, wastewater is increasingly becoming a pressing industry concern. Up to a fifth of Tetra Pak's customers are based in high or extremely high-risk water areas and the company is prioritising action to address this.
The combination of UHT 2.0 with OneStep technology and Tetra Pak® E3/Speed Hyper scores highly across industry benchmarks for sustainability, with a 0.8 GHG Index score, a 0.3 Water Index score and a Product Losses Index score of 0.72. When compared to a conventional line solution3 this optimal integrated solution reduces GHG emissions by 20%, water usage by 70% and product losses by 30%.
Alejandro Cabal, Vice President Packaging Solutions, Tetra Pak, said: "As part of Tetra Pak's wider ambition to reach net zero emissions across the value chain by 2050, we want to be part of the solution to limit climate change for the global dairy sector. To achieve this, accelerating the development of our low carbon circular packaging and equipment portfolio and working to help customers realise their emission reduction targets is a priority. A significant share of emissions comes from the operation of equipment at customers' sites. Addressing this through innovation and collaboration is vital."
Frederik Wellendorph, Vice President Liquid Food, Tetra Pak, said: "We continuously innovate in both food processing and packaging to offer solutions which enable reduction in water consumption, carbon footprint and product losses. In addition to this, we offer environmental benchmarking and improvement services, helping customers achieve their own sustainability targets. Through this holistic approach to sustainability, we aim to help our customers benefit both from low-carbon equipment and packaging, a reduction in operational costs as well as an enhanced brand image – that is increasingly proving attractive to sustainability-savvy consumers."
Upgrades to Tetra Pak's UHT 2.0 portfolio will enhance automation possibilities and performance, with the offering representing the strongest4 in the industry. The new UHT 2.0 portfolio combined with OneStep technology cuts processing steps out of the production line without affecting end-product quality.
Tetra Pak® E3/Speed Hyper represents the future of portion package production. It is the world's fastest aseptic carton filling machine, producing up to 40,000 portion packs per hour, using eBeam5 sterilisation technology to complete the task more efficiently and more rapidly than has previously been possible. This reduces the environmental impact and makes water recycling easier. It couples low-cost high-speed production with significant environmental advantages. While its increased capacity can reduce manufacturers' operational costs by up to 10%6, it also represents a low carbon alternative to aseptic PET equipment – since electricity consumption and carbon footprint are both five times lower than for aseptic PET lines7.
The announcement follows Tetra Pak's 2020 pledge to not only reach net zero emissions in its own operations by 2030, but to also realise a net zero emissions ambition across the value chain by 2050. Tetra Pak has planned a step-change in investment levels in sustainable innovation, committing at least €100 million annually over the next 5-10 years. This will help the company realise its goal of offering processing and packaging solutions with a minimal carbon footprint.
FOOTNOTES
Applying a Tetra Pak® Water Filtering Station removes lubrication, residues from packaging material, hydrogen peroxide (if using a conventional packaging line) and cleans water before circulating it back into the system.
The combination of UHT 2.0's OneStep technology with Tetra Pak® E3/Speed Hyper has a 0.8 GHG Index score, a 0.3 Water Index score and a Product Losses Index score of 0.7. A GHG Index is the ratio of the CO2 equivalent of the energy consumed by the combination of UHT 2.0 with OneStep technology and Tetra Pak® E3/Speed Hyper versus the CO2 equivalent of the energy consumed by a conventional indirect heating line. The UHT 2.0 heating line consists of processing equipment including raw milk storage tank, Tetra Pak® Indirect UHT unit D, Homogeniser, Deaerator, Separator Hot Milk, Cream Cooler, Aseptic Tank VD and packaging equipment such as Tetra Pak® E3/Speed Hyper with capacity of 40.000 packs/h connected with Tetra Pak® Water Filtering Station and downstream equipment for producing Tetra Brik® Aseptic 200 Slim Leaf cartons. The conventional indirect heating line includes an additional Tetra Pak® Pasteurizer D to UHT 2.0 heating processing lines and Tetra Pak® A3/Speed with capacity of 24.000 packs/h without Tetra Pak® Water Filtering Station. The energy consumption figure encompasses electricity, heating and cooling energy needed to produce a unit of UHT milk, in the defined processing and packaging lines. World average of GHG emission factor is applied. This calculation is done by using Tetra Pak Processing Solution and Equipment Global TCO (Total Cost of Ownership) tool, Version 1.3. In a similar way, Water and Product Losses Indexes are calculated.
Benchmark is based on a conventional indirect heating UHT milk processing line with a packaging line that doesn't use eBeam technology.
Benchmarking exercises completed for customer projects have demonstrated that Tetra Pak can deliver the best overall performance.
eBeam is a technology that has been developed by Tetra Pak in collaboration with its partner COMET. The eBeam technology sterilises packaging material using electron beams and replaces the traditional hydrogen peroxide sterilisation process for packaging material while guaranteeing the same sterilisation performance.
Compared to Tetra Pak® A3/Speed filling machine.
Compared to aseptic PET lines using hydrogen peroxide sterilisation. 
MEDIA CONTACTS
Jane Jarosz
Tetra Pak
Tel: +39 059 89 8954      
jane.jarosz@tetrapak.com
Lucia Freschi
Tetra Pak
Tel: +39 347 2632237
lucia.freschi@tetrapak.com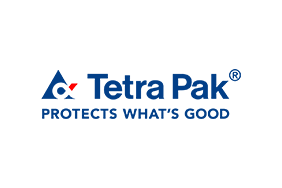 Tetra Pak
Tetra Pak
Tetra Pak is the world's leading food processing and packaging solutions company. Working closely with our customers and suppliers, we provide safe, innovative and environmentally sound products that each day meet the needs of hundreds of millions of people in more than 160 countries.
With over 24,000 employees around the world, we believe in responsible industry leadership and a sustainable approach to business.  Our motto, "PROTECTS WHAT'S GOOD™," reflects our vision to make food safe and available, everywhere.
More information about Tetra Pak is available at www.tetrapak.com
More from Tetra Pak