Published 05-28-21
Submitted by O-I Glass, Inc.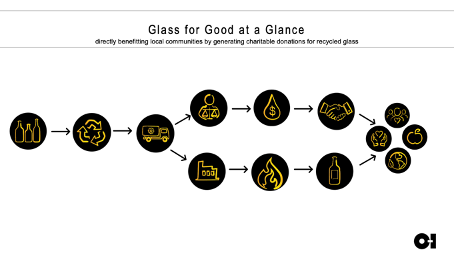 May 28, 2021 /CSRwire/ - O-I has announced the launch of Glass for Good—a community-centered glass recycling program that directly benefits these communities by generating charitable donations for recycled glass. Glass for Good is designed to be a collaborative program between O-I and the communities where O-I operates.
Through Glass for Good, O-I will secure infrastructure that will provide glass recycling access to local residents. As glass is collected and recycled through the program, O-I will fund charitable donations that will address areas of need in the community.
"O-I recognizes the importance of balancing relationships between communities, operations and the environment," said, Jim Nordmeyer, Vice President of Global Sustainability for O-I. "People want to be able to recycle their glass and know it will benefit the local economy, environment and social structure. Glass for Good is all about creating local impact."
Glass for Good is set to launch with a pilot program in partnership with James City County—home of the O-I Toano Plant. The program will provide an easy, convenient way for JCC residents to safely and properly recycle their glass.
The recycled glass will be cleaned, processed, and ready to be transformed into new glass, increasing O-I's use of recycled content and cutting back on energy consumption, greenhouse gas emissions, and waste.  
Recycled glass can be substituted for up to 95% of raw materials. For over 100 years, O-I has manufactured glass from natural materials: sand, limestone, soda ash and recycled glass.
O-I is donating the storage of recycled glass and four collection containers to be strategically placed throughout the community. O-I will make a charitable donation to the United Way based on the amount of glass that it receives from JCC. The United Way of the Virginia Peninsula (UWVP) will play a large role in the program by identifying the needs in and around Toano, maximizing the impact of the program's charitable contributions.  
Based on this pilot program in JCC, O-I is working with a number of other communities in its footprint to improve access to and quality of glass recycling. Glass for Good is part of the O-I's goal to ensure glass is being recycled in 100 percent of the communities where the company operates. To learn more, visit: http://o-i.com/sustainability/.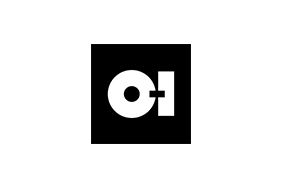 O-I Glass, Inc.
O-I Glass, Inc.
At O-I Glass, Inc. (NYSE: OI), we love glass and we're proud to be one of the leading producers of glass bottles and jars around the globe. Glass is not only beautiful, it's also pure and completely recyclable, making it the most sustainable rigid packaging material. Headquartered in Perrysburg, Ohio (USA), O-I is the preferred partner for many of the world's leading food and beverage brands. We innovate in line with customers' needs to create iconic packaging that builds brands around the world. Led by our diverse team of more than 25,000 people across 72 plants in 20 countries, O-I achieved revenues of $6.1 billion in 2020. 
More from O-I Glass, Inc.