Published 05-27-21
Submitted by Stanley Black & Decker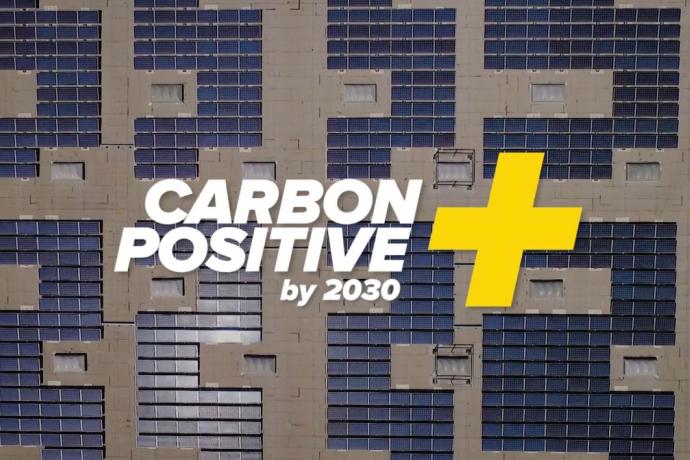 As featured in Stanley Black & Decker's 2020 ESG Report
As part of our science-based target commitment, we seek to reduce absolute Scope 1 and Scope 2 carbon emissions 100% by 2030, against a 2015 baseline, then move to carbon positivity, meaning our carbon capture is greater than our carbon emission.
SCOPE 1 (STATIONARY AND MOBILE): All direct emissions from those activities under our control. Including fuel combustion on-site such as gas boilers and service fleet emissions.
SCOPE 2: Indirect emissions from electricity purchased and used.
Operational Impact
In 2020, we established a Special Projects team that identified over 40 energy reduction projects that have a potential to drive over 30,000 metric tons of CO2 reduction. Several of those projects are completed, with others in the implementation or approval process. The projects range from large-scale solar projects, to boiler and chiller upgrades, LED light retrofits and waste heat recovery initiatives. We continue to follow up on these efforts with additional funding pledged to support implementation.
Cheraw Chiller Replacement Project
The project was to replace two 400-ton chillers, two condenser pumps and two cooling towers with one high efficiency 500-ton VFD chiller. The project achieved:
2,610,266 kWh reduction
1,846 metric tons of CO2e reductions
$363,929 cost reductions
456,960 gallons of water reduction from cooling tower removal
Renewable Energy Credit Investment
Our short-term commitment to investing in Renewable Energy Credits (RECs) enabled us to cover our total Scope 2 (electricity) load for North America, totaling over 300,000 kwh of electricity use. Our next strategic step is to balance this investment with a suitable Virtual Power Purchase Agreement (VPPA).
Virtual Power Purchase Agreement Partnership with Schneider Electric
Our current procurement effort for a large-scale VPPA, advised on by Schneider Electric, the largest global consultant on corporate renewable purchasing, is a major step toward achieving our 2030 goal of being carbon positive. This initiative will ensure we continue to address our total North America Scope 2 load by adding new renewable electricity to the U.S. power grid, reducing the carbon emitted into the atmosphere.
Solar Energy
In 2020, we generated over 10,000 mWh of electricity from on-site self-generation solar energy installations across our operations. Of this amount, we made direct use of 7,000 mWh of that solar energy, avoiding roughly 3,000 metric tons of carbon emissions.
During 2020, we also completed another three solar projects, adding to our existing network of solar arrays. These three projects have the capacity to deliver an additional 2,000 metric tons of CO2 avoidance.
Not stopping there, we have begun due diligence on four more solar projects across North America.
Carbon Upcycling Partnership
We entered a partnership with Carbon Upcycling Technologies in 2020 to help aid them in the development of their carbon capture technology which creates advanced solid materials from carbon emissions and sustainable solid feedstocks. We plan to trial Carbon Upcycling's carbon capture reactors at one of our manufacturing facilities and capture the carbon we create on-site. Our hope is to help them commercialize faster.
Joining the RTC
Furthering our commitment to renewable thermal energy use and continued efforts to lower our overall Scope 1 carbon emissions, we have signed on to the Renewable Thermal Collaborative's (RTC) Buyers' Statement. By becoming a signatory, Stanley Black & Decker joins a coalition of over 20 global organizations, including Cargill, Procter & Gamble, AstraZeneca, Novo Nordisk and L'Oréal USA, who have committed to expanding the renewable thermal energy market. Helping to advance thermal innovation—which shows great promise for reducing humanity's carbon footprint—is a natural choice for us.
ECOSMART™ Project Investments
ECOSMART™ emphasizes our company-wide efforts to embed sustainability into our operations and reduce our overall environmental impact. Each year, our Manufacturing and Distribution Centers have the opportunity to bid for central ECOSMART™ funding for projects that support energy efficiency, carbon reduction, waste minimization and sustainable water use. Currently, we have 23 ECOSMART™ projects being evaluated, which have a potential to reduce our carbon emissions by an additional 2,000 metric tons.
Click here to read more in Stanley Black & Decker's 2020 ESG Report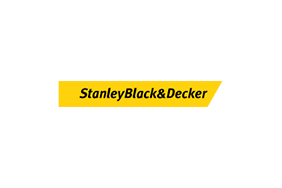 Stanley Black & Decker
Stanley Black & Decker
Stanley Black & Decker is a $14 billion revenue, purpose-driven industrial organization. Stanley Black & Decker has 61,000 employees in more than 60 countries and operates the world's largest tools and storage business, the world's second largest commercial electronic security company, a leading engineered fastening business as well as Oil & Gas and Infrastructure businesses. The company's iconic brands include Black & Decker, Bostitch, CRAFTSMAN, DEWALT, FACOM, Irwin, Lenox, Porter Cable and Stanley. Stanley Black & Decker is a company for the makers and innovators, the craftsmen and the caregivers, and those doing the hard work to make the world a better place.
More from Stanley Black & Decker