Published 05-26-21
Submitted by Tetra Pak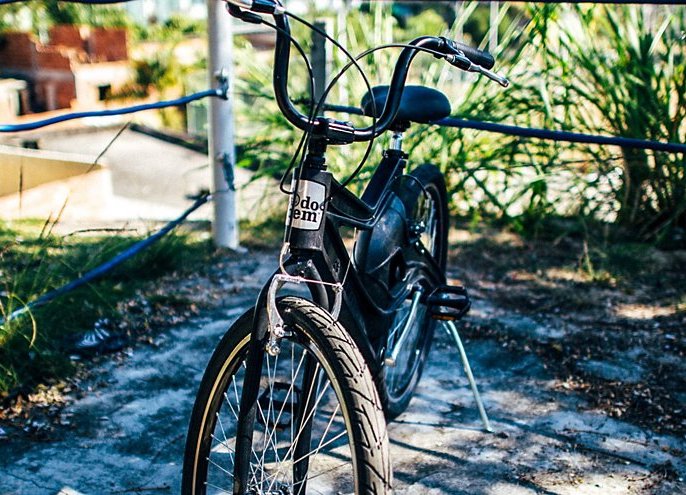 By Jordan Fengel, Sustainability Manager, Tetra Pak US & Canada
Recycling is a key enabler of a low-carbon circular economy in the food and beverage industries. And while we have seen some encouraging progress in the collection, sorting, and recycling of used food and beverage cartons, more needs to be done. Specifically, there is more work to be done to enhance the entire recycling value chain, to connect collectors with industries that transform the carton packages into new materials, and to find innovations for expanding opportunities in different markets for cartons to be recycled into value-added products.
As the largest food packaging company in the world, Tetra Pak is committed to leading the sustainability transformation not only with innovations in packages, processing equipment, and services, but also with innovations in new technologies to facilitate the recycling of carton packages.
Here are four examples of how collaboration between stakeholders in different countries in the Americas can be part of the solution to improve the recycling value chain and continue protecting the planet.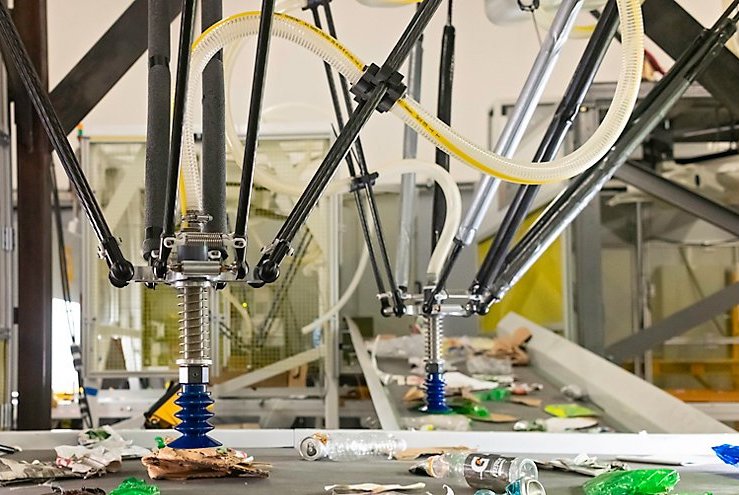 1. US: Reimagining carton sorting with technology.
In the US, the Carton Council is a nonprofit organization of carton manufacturers that works to support recycling technology and local collection programs. As part of these efforts, the Carton Council offers grants to materials recovery facilities (MRFs) that take in and sort recycled items. The grants allow MRFs to acquire different types of equipment to help sort cartons. More recently, that equipment started to include robotic systems that use artificial intelligence (AI) to sort cartons, increasing efficiency and accuracy. 
Napa Recycling, a MRF in Napa, CA, received a Carton Council grant to support the purchase of a robot to sort cartons and other materials. Before it acquired the robotic system, Napa Recycling had been a long-time champion of carton recycling in California's Bay Area. In 2019, it began picking up bales of sorted cartons from other MRFs to consolidate into full truckloads. "Cartons have a consistent market, but we don't have as much volume of cartons as other materials," says Tim Dewey-Mattia, recycling and public education manager, Napa Recycling. By consolidating cartons from other MRFs, it is able to get a full truckload of cartons in less time. This frees up valuable storage space at the MRFs and helps increase carton recycling in the region.
The robot was installed in early 2020. It enables Napa Recycling to capture two times as many cartons as before and frees up employees to do more specialized work on the sorting line. It also creates a safer workplace by minimizing the amount of high-risk, repetitive tasks employees may need to do.
The robot was created by AMP Robotics, a company that applies AI and robotics to modernize recycling infrastructure. "Thanks to the support of organizations like the Carton Council, we're seeing growing use of these technologies in recycling," says Carling Spelhaug, marketing communications manager, AMP Robotics. "AI opens up opportunities that advance a more circular economy and make recycling a more important part of the waste ecosystem."
2. Brazil: Generating value with new markets.
Tetra Pak has been working with Revita, a Brazilian recycler, since 2007. To support Revita and increase carton recycling rates, we invested in new equipment at its plant to increase its capacity to process and clean polyAl (polyethylene and aluminum). The investment allows Revita to dry and clean the used polyAl, removing all residual fiber, water, and other contaminants, making it easier to sell as a plastic material. This investment supported the development of new markets, such as extrusion, injection, and roto-molding, which allows recyclers to generate additional value.
Another interesting case in Brazil relates to the Brazilian drink company Do Bem, which set out to "transform waste into items that can make a difference in people's lives," according to Tiago Schmidt, marketing manager at Do Bem.
The project aims to ensure that 100% of the Tetra Pak packages used for its range of healthy drinks — including teas, coconut water, and juices for children — are recycled, either into secondary packaging or products that can be used in a range of social initiatives to promote recycling.
To kickstart the project, Do Bem partnered with the Brazilian company Muzzicycles — a pioneer in making bikes from recycled materials — to turn some 8,000 cartons into 20 branded bicycles. These have been donated to various non-governmental organizations (NGOs) in Rio de Janeiro. Future initiatives include creating eyeglasses, houses, and roof tiles for low-income people (in partnership with NGOs Ecolar and TETO), as well as furniture. The goal is to save 1,000 tons of packaging waste per year.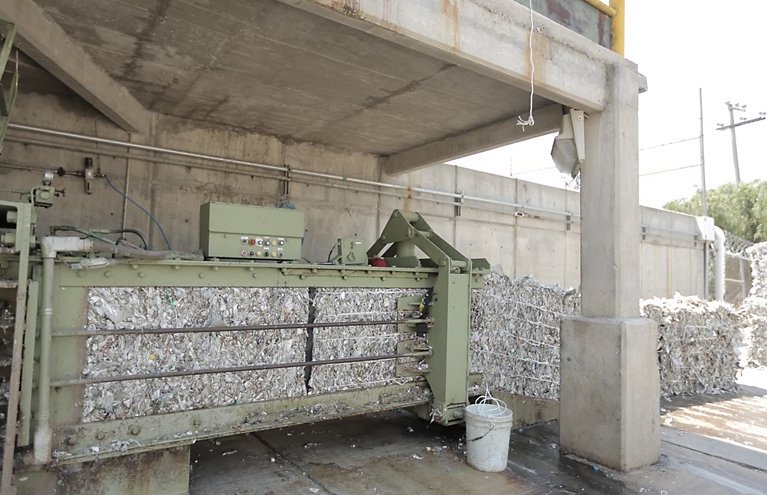 3. Mexico: Opening up the recycling streams.
Bio Pappel, the largest manufacturer of paper products in Mexico and Latin America, has been using recycled beverage cartons in its products for years. Most cartons in this region were made from bleached board, which Bio Pappel was recycling to make paper products. With the introduction of cartons made from unbleached duplex board, we had to find new recycling solutions while also expanding the market for products made from duplex board.
We worked with Bio Pappel to achieve this by investing in two key components to adapt and improve the recycling value chain.
First, we supported Bio Pappel with the installation of a baler at its collection center that significantly increased the volume of both bleached and duplex used beverage cartons that can be recycled.
Second, we supported Bio Pappel with the installation of new equipment to help adapt the pulping line it has dedicated to the recycling of used duplex beverage cartons. This adaptation will also allow the recovery of up to 85% of polyAl from cartons.
This new recycling system will generate demand and create an important market for duplex cartons; we expect it to produce 24,000 tons of board made from recycled cartons each year.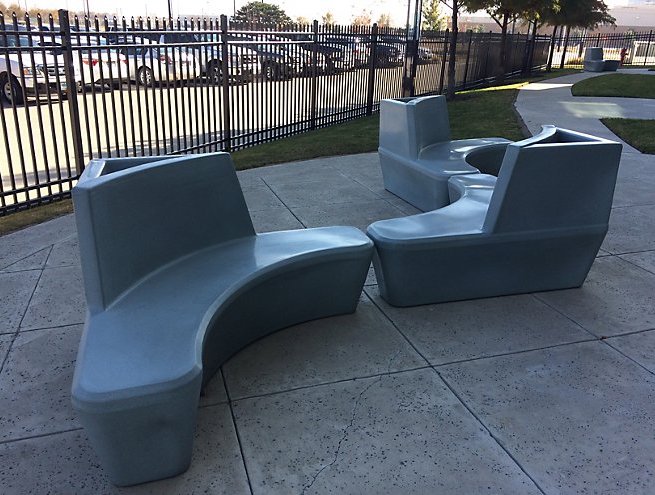 4. Ecuador: Expanding the use of recycled packages.
In Ecuador, polyAl has become a widely used material for sustainable construction due to its characteristics and properties. Ecuaplastic, one of our recycling partners, develops innovative products — such as outdoor and indoor furniture — using recycled beverage cartons. Its unique designs and high-quality products allow it to sell its furniture in Ecuador, as well as in other countries in the region.
We are seeing polyAl used in a number of construction applications around the country, such as mining camps, buildings with polyAl walls, and urban gardens. Most recently, building materials made from polyAl were used on the Huaira Cabin, a 430-square-foot retreat in Puerto Quito, Ecuador.
These are just a few of the examples from the Americas and around the world that demonstrate how working with partners helps achieve different sustainability goals and improve the value of recyclables.
It is through collaboration and a continued open dialogue between key stakeholders across the recycling value chain that the industry will accelerate the recycling rates of used beverage cartons and realize the value of recycled material.
Click here to view this article on Packaging Digest.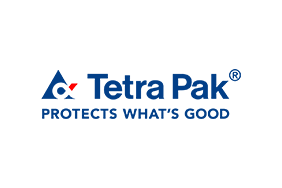 Tetra Pak
Tetra Pak
Tetra Pak is the world's leading food processing and packaging solutions company. Working closely with our customers and suppliers, we provide safe, innovative and environmentally sound products that each day meet the needs of hundreds of millions of people in more than 160 countries.
With over 24,000 employees around the world, we believe in responsible industry leadership and a sustainable approach to business.  Our motto, "PROTECTS WHAT'S GOOD™," reflects our vision to make food safe and available, everywhere.
More information about Tetra Pak is available at www.tetrapak.com
More from Tetra Pak