Published 05-25-21
Submitted by Scotts Miracle-Gro

As part of our joint agreement with The Scotts Miracle-Gro Foundation (SMGF), NACD has the opportunity each year to gather with other nonprofit organizations through SMGF's National Partner Network (NPN). 
On May 7, members of NACD's Urban and Community Resource Policy Group (RPG) joined 16 other partner members from across the U.S. and SMGF to discuss partnerships broadly, as well as issues related to equity in nonprofit programming and policy.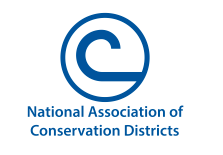 Many members of the partner network share the need to engage new and diverse clientele and partners in their activities, while still addressing their main conservation-related mandates. 
This commonality guided many of the sessions of the day, with over 30 attendees sharing novel approaches for partnering with like-minded organizations, discussing appropriate engagement strategies for members of our communities (especially underrepresented individuals), and learning from each other on topics like water policy, citizen science projects, and nature-based solutions. 
"The creativity and breadth and depth of knowledge represented in this network of environmental partners never fail to inspire me. It's wonderful to see NACD and our other members connecting with one another to support their vital mission of protecting our natural resources," said Carol Kauffman, manager of corporate social responsibility at ScottsMiracle-Gro.
As a longtime supporter of our monthly urban and community conservation webinars, SMGF has played a valuable role in helping NACD's members learn from the NPN members, while also ensuring conservation districts have access to the type of information shared during the NPN meeting. 
"As my first NPN meeting, I enjoyed the diverse, energetic group of people talking about water quality and diversity/inclusivity." said Alex Schmidt, Chair of the Urban and Community RPG. "A key lesson learned for districts is that there are a lot of voices at the conservation table, and there are voices that need be there that aren't and need to be invited, and everyone at that table's voice is important!"
Districts have an opportunity to learn how to bring such voices to the conservation dialogue through the SMGF sponsored monthly and urban community conservation webinars, held the third Thursday of each month (9 AM EST); recently, Dr. Carol Couch—Oklahoma State Tribal Liaison for the US Department of Agriculture, Natural Resources Conservation Service—introduced strategies for engaging with tribal communities. 
The full archive of webinars is available on NACD's webpage, and more information is available by contacting Ariel Rivers, PhD, NACD's Pacific Region Representative and staff lead on the monthly urban and community webinars.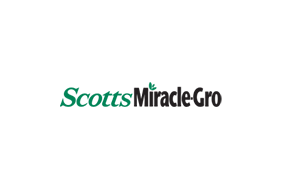 Scotts Miracle-Gro
Scotts Miracle-Gro
About ScottsMiracle-Gro
With approximately $3.2 billion in sales, the Company is one of the world's largest marketers of branded consumer products for lawn and garden care. The Company's brands are among the most recognized in the industry. The Company's Scotts®, Miracle-Gro® and Ortho® brands are market-leading in their categories. The Company's wholly-owned subsidiary, The Hawthorne Gardening Company, is a leading provider of nutrients, lighting and other materials used in the indoor and hydroponic growing segment. For additional information, visit us at www.scottsmiraclegro.com.
More from Scotts Miracle-Gro