Published 05-25-21
Submitted by GMO Free USA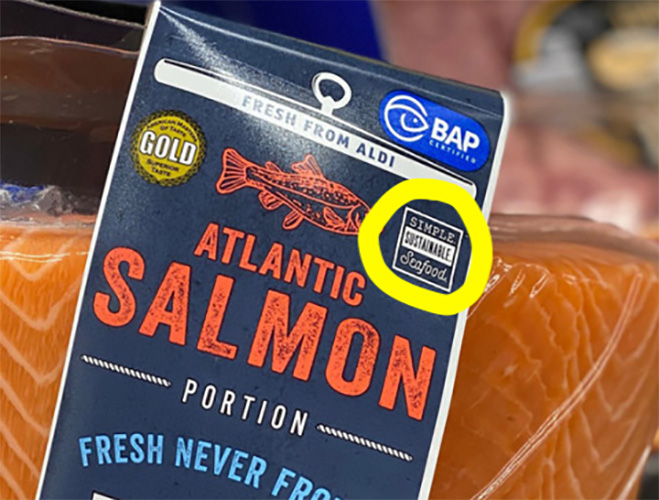 WASHINGTON, May 25, 2021 /CSRwire/—GMO Free USA dba Toxin Free USA, a national public-interest nonprofit dedicated to consumer protection and education, filed a false advertising lawsuit against Aldi grocery stores for deceptively marketing its Atlantic Salmon products as "Simple. Sustainable. Seafood."
The complaint alleges that Aldi, one of the country's largest food retailers, sources its salmon from industrial fish farms in Chile that use unsustainable and environmentally destructive practices, including the use of toxic chemicals. Testing of Aldi's products has revealed the presence of the toxin, ethoxyquin, which is routinely used as a preservative in industrial fish feed.
Salmon farms in Chile use an ecologically dangerous method of salmon production known as net pen aquaculture, where thousands of fish are crowded into cages or "pens" in natural waterways. These floating factory fish farms spread feces, chemicals, parasites and disease into the surrounding environment. This form of farming has been banned in numerous states due to concerns over environmental risks.
To enable the salmon to survive in these stressful, crowded, and unsanitary conditions, a large amount of antibiotics, synthetic pesticides and other chemicals are used. Ethoxyquin, which was detected in Aldi salmon, has been banned from use in animal feed in the European Union because of risks to human health and aquatic life.
The Aldi suit, filed under the D.C. Consumer Protection Procedures Act by the nonprofit's counsel, Richman Law & Policy, seeks to end Aldi's deceptive marketing of its Atlantic Salmon products as "sustainable."
Read the full complaint HERE.
# # #
GMO/Toxin Free USA is a national 501(c)(3) nonprofit advocating for a clean, healthy food system and educating consumers about the hazards of GMOs, synthetic pesticides and other toxins.
Media contacts:
Diana Reeves, 347-921-1466, info@gmofreeusa.org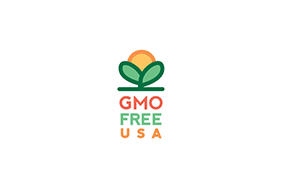 GMO Free USA
GMO Free USA
GMO Free USA's mission is to harness independent science and agroecological concepts to advocate for sustainable food and ecological systems. We will educate consumers and other stakeholders about the potential hazards of genetically engineered organisms and advance the application of the Precautionary Principle.
More from GMO Free USA