Published 05-24-21
Submitted by HP Inc.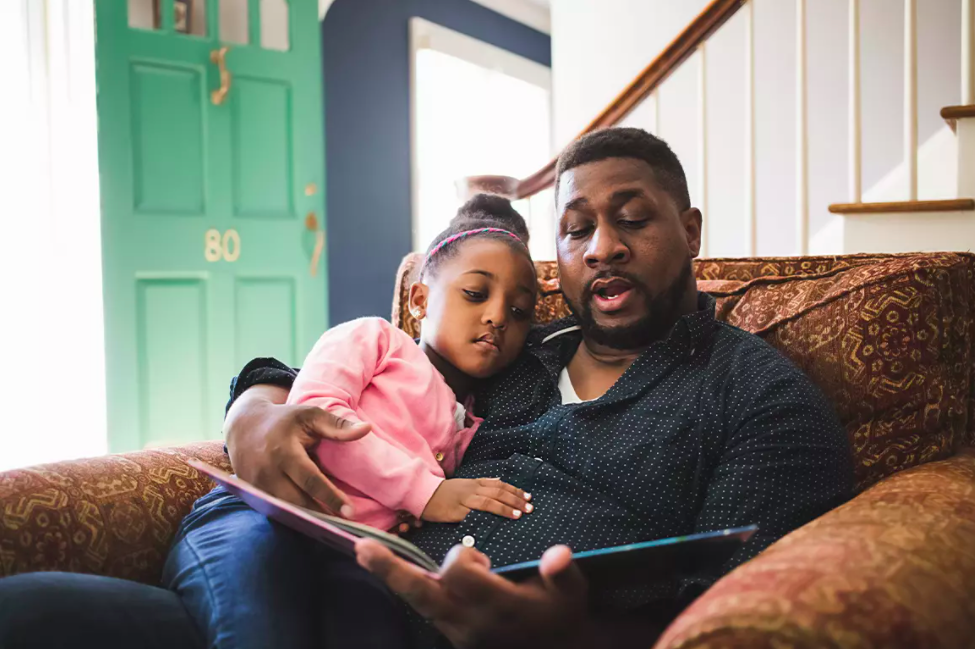 By Deborah Lynn Blumberg 
Racial equality, politics, and sexism aren't topics Laura Livingston, a Houston-based university program administrator, often discussed with her parents when she was growing up in the 1980s. "Many of my questions went unanswered," Livingston says.
Today, Livingston says she makes a point to regularly talk to her 9-year-old daughter, Nova, about complex and sometimes troubling subjects like homelessness, LGBTQ+ rights, guns, and mental illness.
"I'm always honest and direct," she says, "but I try to explain things in an age-appropriate way. I encourage my daughter to question and challenge the status quo."
In an era of streaming videos, constant news alerts, and our 24-hour news cycle, kids are likely to hear about potentially distressing subjects on their own, but they still look to trusted adults to interpret and help them process events. That's why experts say it's more important than ever to address topics like these from an early age. 
"Kids today are definitely very exposed, and often to concepts many of us weren't as children," says Anne Glowinski, professor of psychiatry at the Washington University School of Medicine in St. Louis. It's important, especially, to talk about racism early on, she says, as research shows kids as young as two can develop racial biases.
Yet, for many parents, having these discussions can feel overwhelming or uncomfortable. For example, an NPR/Ipsos poll showed that 84% of parents agree children should learn about climate change, yet only 45% have talked to their kids about it.
One effective tool parents can use is storytelling through books, stories, and printed activities, which can help kids of all ages understand challenging subjects by presenting them in contexts kids can relate to, encouraging discussion and dialogue, and inspiring them to take action and be a part of solutions.
"Stories are very important," Glowinski says. "They really speak to kids."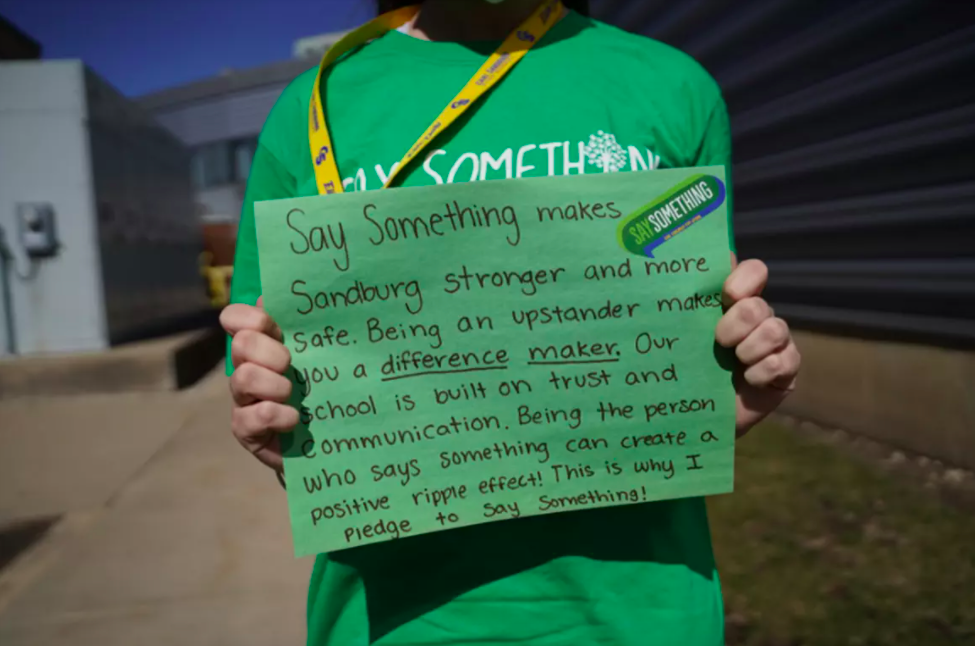 Use the printed page to make abstract ideas concrete
Books and stories in print can make complex topics more manageable for kids, helping them learn about tough subjects in a non-confrontational way. Reading something on their own can feel less embarrassing than hearing it from an adult, and when kids feel less threatened, they may be more likely to engage in meaningful conversation.
Public relations specialist Amanda Sorena and her husband, Joe, who live in Houston, bought the "It Is Not The Stork" series of books early on and have always had a dialogue with their children, Sophia, 10, Michael, 7, and Angelina, 7, about their bodies. In talks about puberty "we take it one question at a time," she says, "and don't assume they want to know more until they ask about it."
In New York, parent and educator Michelle Veyvoda has also used children's books — including "I Am Jackie Robinson" and "The Hero in the Helmet," a story about football player Colin Kaepernick — to start talking with her son, Jonah, 6, and daughter Faith, 10, about racism. The stories prompted a series of questions from Jonah.
"He asked me, why didn't they let Jackie play?" she says. "I don't want to hide or edit things, so I said, 'because they were racist.' I wanted him to hear that word for future conversations, so he knows what it means, and we can add to it."
Meet kids where they are
Tailoring a story or activity to a child's age is critical to helping kids engage — the way you'd talk to a 5-year-old about topics like racism or illness is very different from the way you'd talk to a teenager.
"Age appropriateness is so important," says Chandice Haste-Jackson, associate teaching professor in Human Development and Family Science at Syracuse University. Dialogue and discussion should also happen regularly, she adds. "Race talks need to happen every single day," she says, "not just during Black History Month."
Storytelling can be a good springboard to action, she adds. For example, after reading a book that touches on poverty or homelessness, research with your child how many food banks there are in your area, learn what one does, and then get involved.
"Stories are very important. They really speak to kids." —Anne Glowinski, professor of psychiatry at the Washington University School of Medicine in St. Louis
For kids ages two to six, Common Sense Media suggests limiting their exposure to the news, reassuring them with words and gestures, acknowledging their feelings — and yours — and laying out issues as factually as possible. For example, say, "someone used a gun to shoot people," when talking to a young child about a violent crime. Children ages seven to 12 will do better with open-ended questions because they can think more deeply.
For teens, Common Sense recommends letting them speak freely and making sure they know no question is off the table. Admit you don't know all the answers — you can find them together — and stress an open dialogue. "Teenagers can have a tendency to see the world in very negative ways," Glowinski says. "Part of your job is to contextualize it." 
Get kids engaged with printed activities
Printed activities like booklets and workbooks add an interactive element to discussing serious subjects, encouraging questions and deeper thought while giving kids the tools they need to act.
The HP Printables Diversity series, which features kid-friendly worksheets on topics like the Harlem Renaissance and women's suffrage, helps parents talk to their children about racial and gender inequality. One sheet titled "What do you stand for?" features a group of people holding blank signs, with instructions for kids to color the worksheet and fill in the protest signs.
The organization Sandy Hook Promise created a library of resources for teaching children in grades 6-12 how to speak up about violence, including a guide, printed with support from HP, featuring activities that encourage reflection. For example, one activity asks students to journal about a time they saw a warning sign and didn't act immediately, and then share ideas on how they could have behaved differently.
"It's an empowering message that you can identify warning signs and threats," says Vae Champagne, Sandy Hook Promise student programs manager and a former high school teacher. "The activities offer a lot of time to reflect and process what's been learned."
Help kids see themselves in the story
Beyond learning about complex issues, printed materials can give kids a way to relate to the issues personally and empathize with others. The publishing company A Kids Book About creates books that introduce kids age 5 and up to subjects like systemic racism, anxiety, and cancer. The books feature bold colors and layouts, with a conversational tone that helps kids apply the storyline to their own lives.
Environmental justice advocate Zanagee Artis and activist Olivia Greenspan coauthored the soon-to-be-released A Kids Book About Climate Change as an explainer to address what they saw as a gap in climate education.
"Climate change is an issue where kids really do deserve to know about their futures and what's happening to the places where they live," says Artis. Introducing the topic to children from a young age sparks conversation — and action.
"Kids deserve access to information," Greenspan adds. "We want them to know they have a right to a livable planet and to envision something different for themselves and where they live."
Cheryl Wills, a children's book author and TV news anchor in New York, educates and informs children about slavery with the series of books she wrote about her great great great grandparents, who she discovered had been enslaved in Tennessee. Wills often reads to school-aged children — these days virtually — and says her biggest challenge is not to scare them. Her approach for young children is to focus her comments on family and knowing one's family tree. "They should be empowered, informed, and educated, but they shouldn't come away frightened," she says. 
While preparing to talk to kids of any age about topics that may make parents feel uncomfortable, parents can first practice with another adult, keeping in mind their own biases and anticipating their child's questions. Let your children guide you, Glowinski says.
"Be careful not to give them too much or too little," says Glowinski. "It's really like a dance. You follow your child's lead, and you do your best."
RELATED: Kids read—and learn—differently when they read on the page instead of the screen. Find out why.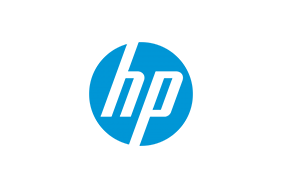 HP Inc.
HP Inc.
HP Inc. creates technology that makes life better for everyone, everywhere. Through our portfolio of printers, PCs, mobile devices, solutions, and services, we engineer experiences that amaze. More information about HP (NYSE: HPQ) is available at www.hp.com.
Sustainable Impact at HP, Inc.
Sustainable Impact is our commitment to create positive, lasting change for the planet, its people and our communities. Click here for more information on HP's Sustainable Impact initiatives, goals and progress.
More from HP Inc.