Published 05-21-21
Submitted by UnitedHealth Group
"When we burned down, there were 11 other pharmacies in the Twin Cities that were burned down or impacted so they couldn't open. It was important for us to get up and running because this community had no pharmacies. We needed to be back in this neighborhood to support the needs here." – Jim Stage, Owner, Lloyd's Pharmacy
Lloyd's Pharmacy has been a staple in St. Paul, Minnesota's Hamline-Midway community since 1918. During the civil unrest that followed the murder of George Floyd last May, the independent pharmacy was looted and destroyed by fire overnight.
To help businesses in St. Paul, Minnesota, reopen, rebuild and in some cases relocate following the civil unrest, UnitedHealth Group provided a $500,000 grant to the Neighbors United Funding Collaborative. The funding is supporting businesses focused on health and wellness, including pharmacies, grocery stores and child- and elder-care centers, as well as community events to foster healing.
"When I came to the site that next morning, the building was just burned to the core. There was a feeling of loss and hopelessness," said Jim Stage, pharmacist and owner of Lloyd's Pharmacy.
Stage is using funds awarded by Neighbors United Funding Collaborative provided by UnitedHealth Group, as well as donations from members of the community, to continue to serve customers at its temporary location and rebuild on the same footprint as the pharmacy's historical site. He said he is grateful for overwhelming community support from many businesses, leaders and individuals.
"Now we're going to be able to offer the same and hopefully better services because of some of the support that we received. We're going to have new technologies in place and more efficiencies … for years to come," Stage said.
Supporting the Small Business Community
In addition to financial support, UnitedHealth Group is providing pro bono consulting to help Lloyd's Pharmacy and other businesses fully restore services.
"The grant from UnitedHealth Group has given us an opportunity and a little bit of light that we needed. We really did need a big corporation to come in and say 'hey, we see you and we want to work with you,'" said Isabel Chanslor, fund manager, Neighbors United. 
"Supporting the small business community is truly about supporting the residents who live here. And to see a place like Lloyd's Pharmacy resurrect itself — with the building looking so similar to what it did 100 years ago — is really heartwarming for the community to see." Isabel Chanslor, Fund Manager, Neighbors United
Helping the Twin Cities Rebuild
Following the murder of George Floyd and the historic civil unrest that followed, UnitedHealth Group announced commitments to help restore and rebuild the health of Minneapolis-St. Paul. The partnership with Neighbors United is part of an ongoing effort to advance equity and inclusivity in the Twin Cities.
"The health and wellness of our communities is dependent on access to critical services," said Phil McKoy, CIO, Optum, and CEO, Rally, which are both UnitedHealth Group companies. McCoy is also a St. Paul resident. "We are honored to partner with the Neighbors United Funding Collaborative to support local communities in need following what has been and continues to be a challenging time for many."
Road to Rebuilding the Twin Cities
Read more about our work with local nonprofit organizations to help rebuild and restore the health of the Twin Cities and advance health equity for all.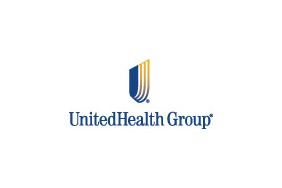 UnitedHealth Group
UnitedHealth Group
UnitedHealth Group (NYSE: UNH) is a diversified health and well-being company dedicated to making health care work better. Headquartered in Minnetonka, Minn., UnitedHealth Group offers a broad spectrum of products and services through seven operating businesses: UnitedHealthcare, Ovations, AmeriChoice, Uniprise, OptumHealth, Ingenix, and Prescription Solutions. Through its family of businesses, UnitedHealth Group serves more than 70 million individuals nationwide.
More from UnitedHealth Group