Published 05-21-21
Submitted by Stanley Black & Decker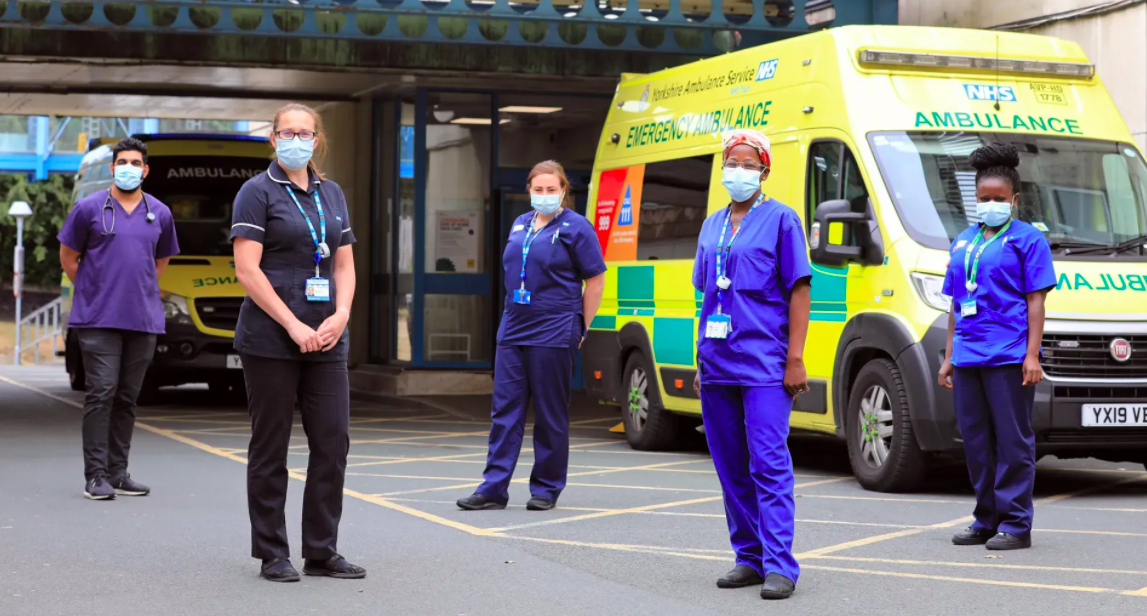 As featured in Stanley Black & Decker's 2020 ESG Report
Around the world, we support education, learning and upskilling. This commitment was intensely tested throughout the global pandemic in 2020, and our people and business met the challenge with extraordinary effort and resolve.
Fighting the COVID-19 Global Pandemic
In navigating the COVID-19 pandemic, we quickly aligned our global organization around three priorities and took actions to protect our employees and the business while positioning the company to thrive.
Our first priority was to keep our employees and their families safe, as well as those of our supply chain partners. We immediately modified our workplace entrances, exits and work floors to ensure social distancing, and mandated face masks, a health questionnaire and daily temperature screening for all employees and visitors at our facilities. For those who could work remotely, we created virtual working accommodations. We severely curtailed business travel. Finally, we hired a Chief Medical Officer who specializes in infectious disease control to help us develop and deploy protocols that will improve the safety of our facilities.
Our second priority was to ensure business continuity, minimizing any disruptions to our business and our ability to meet our customers' needs. We were both fortunate and well-prepared to do this quickly.
Third, we looked to how we could help the world around us respond effectively to the pandemic, both as a business working with communities and governments, and in supporting our people in their many efforts to lend a hand and close gaps in the social fabric.
Our Pandemic Priorities
Keeping Our Employees and Their Families Safe and Healthy.
Ensuring Continuity of Operations and Financial Strength to Deliver to Our Customers.
Doing Our Part to Help Communities and Governments Mitigate the Impact of the Virus Across the Globe.
Global Efforts
Across our global footprint, from China to Poland to South Africa, our people and local businesses responded to combat the COVID-19 pandemic both within our walls and in our local communities.

In Italy, our DEWALT power tools facility earned recognition within Stanley Black & Decker as a model factory for its rapid and highly effective response to COVID-19. It created an anti-contagion taskforce in early January to protect its workers. Rearranged production lines enforced social distancing, and other advances enhanced managerial and operational agility, leading to productivity gains that will outlast the pandemic.

Measures undertaken in Mexico provided unprecedented medical support and sanitization/PPE supplies to the local community and provided our personnel and their families with extended healthcare coverage. Our Irish colleagues created a COVID-19 booklet for quarantined kids. In Australia, we provided a training series on pandemic safety, including wearing masks, tips for at-home ergonomics and anti-complacency messaging to help in responding appropriately to the extended crisis.
Our Pandemic-Relevant Innovations
Contributing to Pandemic Relief
In 2020, we committed over $10 million for pandemic relief efforts around the world including support for frontline workers, healthcare institutions, those lacking basic needs and back-to-school efforts. This included donating one million masks to support elder care facilities. We increased our employee matching to 2:1 in order to support global nonprofits. To help employees who incurred financial hardship related to the pandemic, we initiated a $5 million employee relief fund.
Click here to read more in Stanley Black & Decker's 2020 ESG Report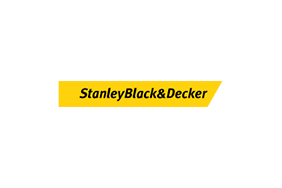 Stanley Black & Decker
Stanley Black & Decker
Stanley Black & Decker is a $14 billion revenue, purpose-driven industrial organization. Stanley Black & Decker has 61,000 employees in more than 60 countries and operates the world's largest tools and storage business, the world's second largest commercial electronic security company, a leading engineered fastening business as well as Oil & Gas and Infrastructure businesses. The company's iconic brands include Black & Decker, Bostitch, CRAFTSMAN, DEWALT, FACOM, Irwin, Lenox, Porter Cable and Stanley. Stanley Black & Decker is a company for the makers and innovators, the craftsmen and the caregivers, and those doing the hard work to make the world a better place.
More from Stanley Black & Decker