Published 05-20-21
Submitted by Biogen
As India battles the devastating current wave of COVID-19 infections, Biogen and the Biogen Foundation have committed more than $500,000 in personal protective equipment and financial support to strengthen Indian healthcare systems and support vulnerable communities. The donation includes a $250,000 grant to support a public matching gift campaign from Americares and nearly 200,000 masks for outbreaks across the globe.
The Biogen Foundation, the philanthropic arm of Biogen, will match gifts, dollar for dollar, to help Americares raise up to $500,000. These funds will help supply health workers and patients with infection-control supplies, oxygen and other urgently needed equipment in 100 clinics across India, with a focus on vulnerable communities in the 10 hardest-hit states. With more than 25 million COVID-19 cases recorded in India, the country ranks second behind the United States for the most infections in the world.
"We are inspired by the heroism of healthcare workers across India and honored that our collaboration with Americares will enable us to help those in need," said Kate Dawson, MD, Head of Therapeutics Development Unit at Biogen and Chair of the Biogen Foundation, which supports access to science education and essential human services for children and their families globally. "Biogen cares deeply about public health and our Foundation's grant builds on the $12.4 million we have committed to date to COVID-19 relief since the start of the pandemic, including almost $400,000 in employee giving and in-kind donations in support for India. I'd like to thank everyone who is giving generously to this urgent cause."
Americares has been responding to the pandemic in India for more than a year and is currently working around-the-clock to support health facilities and care for patients. So far, it has delivered over 15 million protective supplies for health workers in more than 30 countries, along with training, mental health support, and essential health services.
To learn how you can have your donation matched to support COVID-19 relief in India, go to americares.org/COVIDIndiaX2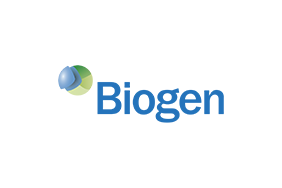 Biogen
Biogen
At Biogen, our mission is clear: we are pioneers in neuroscience. Biogen discovers, develops and delivers worldwide innovative therapies for people living with serious neurological and neurodegenerative diseases as well as related therapeutic adjacencies. One of the world's first global biotechnology companies, Biogen was founded in 1978 by Charles Weissmann, Heinz Schaller, Kenneth Murray and Nobel Prize winners Walter Gilbert and Phillip Sharp. Today Biogen has the leading portfolio of medicines to treat multiple sclerosis, has introduced the first approved treatment for spinal muscular atrophy, commercializes biosimilars of advanced biologics and is focused on advancing research programs in multiple sclerosis and neuroimmunology, Alzheimer's disease and dementia, neuromuscular disorders, movement disorders, ophthalmology, immunology, neurocognitive disorders, acute neurology and pain. We routinely post information that may be important to investors on our website at www.biogen.com. To learn more, please visit www.biogen.com and follow us on social media - Twitter, LinkedIn, Facebook, YouTube.
More from Biogen