Published 05-20-21
Submitted by Net Impact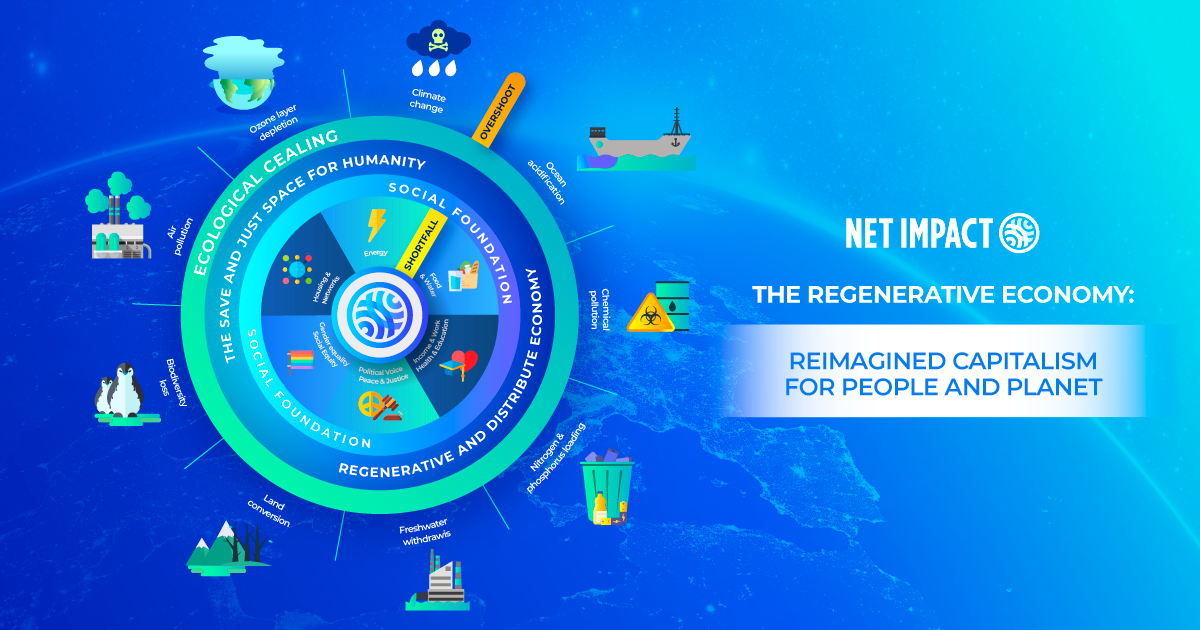 May 20, 2021 /CSRwire/ - Net Impact announces its 2021-2022 theme: The Regenerative Economy: Reimagined Capitalism for People and Planet, a concept built on the belief that society must urgently work together to evolve an economic system leveraging regenerative principles.
In their 2020-2021 theme of Reimagining Capitalism, Net Impact drew back the curtain to discuss current systems and institutional deficiencies in support of a just and sustainable world. Through the 10 event series, audiences began to reimagine how an evolving economic system might abide by planetary limits and assure a social foundation for all people. 
"2020 shone a light on our systems' deficiencies in dealing with climate change, racial injustice and inequity, and social and economic inequality. A mounting pessimism misses the history of humankind rising to the occasion. We at Net Impact believe that the relentless ambition and innovative minds within our global community can continue to forge gains for people and planet while social innovation comes to cause plausible exponential favorable outcomes," shares Peter Lupoff, CEO of Net Impact. "Now as we enter this new period, we bring a shared objective to further hasten the allyship amongst people and industry to preserve the planet's resources and assure health and opportunity for all people."
Net Impact, through The Regenerative Economy series, utilizing targeted programs, events and strategic initiatives, aims to harness the power of business as a force for good, to hasten a changing narrative in the direction of regenerative principals, in place of the acceptance of degenerative ones. Over the course of the next year, Net Impact will lead conversations and offer opportunities to learn and apply regenerative principles in business, social innovation, and fundamentally, in our way of living, to consider what we value, how we work, and what change we are working to enact. Leveraging their unique partnerships and community, Net Impact will dive deep into sub-themes with experts across the fields of business, sustainability, investing and finance, academia, Justice, Equity, Inclusion and Diversity (JEDI), and more. 
Net Impact believes that together we can forge a more regenerative economy, one that unleashes business innovation while maintaining a social foundation and abides by our planetary boundaries. To learn more about Net Impact's Regenerative Economy theme and associated initiatives, please visit netimpact.org. 
About Net Impact
Net Impact is a global community of emerging leaders who aspire to be effective drivers of economic, social, and environmental change. With over 160,000 members worldwide, Net Impact equips its network to build a more just and sustainable world by engaging with social and environmental challenges to accelerate innovation and orient business toward the greater good. To learn more, visit www.netimpact.org.
About NI21: The Regenerative Economy 
NI21: The Regenerative Economy looks to examine and excavate how we, as a collective, can shift the priorities of business and capitalism by acknowledging the boundaries of planetary resources and harnessing our interconnectedness to uplift economic systems that steward humanity and our shared environment. Through a curated series of events and initiatives, Net Impact will engage our global partners and members on how we might apply regenerative principles in our businesses, in our innovations, and fundamentally, in our way of living so that we can build resilience, learn, grow, innovate, and act. The time is now.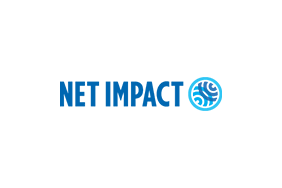 Net Impact
Net Impact
Net Impact is a global nonprofit inspiring a new generation to use their careers to tackle the world's toughest social and environmental problems. We empower student and professional leaders to act locally through our vibrant chapter network and connect globally online and through our flagship conference. By 2020, we will mobilize a million new leaders to drive positive change in the workplace and the world. For more information, please visit netimpact.org.
More from Net Impact