Published 05-19-21
Submitted by America's Charities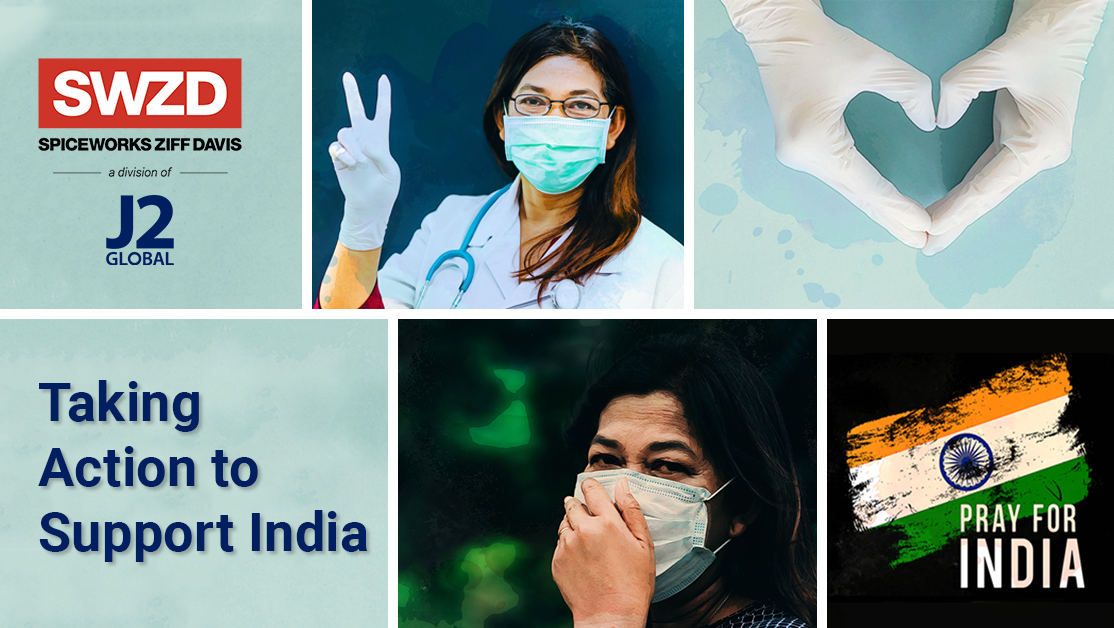 AUSTIN, Texas, May 19, 2021 /CSRwire/ —  America's Charities, a 501(c)3 nonprofit which inspires employees and organizations to support each other and causes they care about, is pleased to announce the launch of an Employee Assistance Fund in partnership with Spiceworks Ziff Davis (SWZD), a division of J2 Global. As a leader in intent-backed, intelligent, omnichannel marketing, SWZD is the trusted global marketplace that connects technology buyers and sellers with some of the most actionable and precise intent data.
Initially established to aid employees in India affected by the COVID-19 surge, the J2 Global Employee Assistance Fund will also provide financial assistance to eligible employees and their loved ones around the world who experience financial hardship, health crises, and/or unexpected loss of life. SWZD established the fund with $25,000 in partnership with J2 Global and will be supplemented by a company match of all employee donations up to $25,000.
SWZD and J2 Global join more than 100 U.S. and international companies who have turned to America's Charities' more than 40 years of proven charitable funds management and employee engagement expertise for supporting employees and their local communities facing hardships.
"SWZD and J2 Global are determined to prove what it really means to be #oneteam – that rallying around our peers in their time of need isn't dependent on where we're located," said Richard Jalichandra, Global General Manager, SWZD "This fund is an opportunity to exemplify our purpose, our values, and our commitment to our people – and their families – by being there to support them when they need it most," Jalichandra added.
The fund will be reviewed, verified, and operated by America's Charities, which has an established program to help employers of all sizes and across all industries create and operate EAFs and is the only organization to offer a charitable giving component, which enables coworkers and the wider community to support their colleagues and neighbors. By partnering with America's Charities, all grants made from the fund are tax-free, providing maximum support to employees when they need it. By bundling other aspects of giving, America's Charities also empowers employers to easily integrate EAFs with their other CSR programs and achieve even more social good.
"Corporate social responsibility is more than what you do for others – it is also about what you do for your own employees," said Jim Starr, president and CEO of America's Charities. "From corporate philanthropy to employee giving, and volunteering to adopting sustainability practices, businesses are striving to be the difference for their employees and their communities. And we are thrilled to help clients like SWZD and J2 Global who want to embrace their social responsibility, improve their communities, and use their resources to meet the challenges facing our world."
To join socially minded companies like SWZD and J2 Global, visit www.charities.org/eaf for more information about America's Charities' EAF solution.
To support the J2 Global Employee Assistance Fund, you can donate at: spice.ly/3o5r1CS
###
About America's Charities
America's Charities is a 501(c)(3) membership-based nonprofit that inspires employees and organizations to support causes they care about. America's Charities' deep expertise in workplace giving and employee engagement is anchored in its history in helping private and public sector employers support charities of their choice, which in turn provides more sustainable, unrestricted revenue to nonprofits that are changing our world. Since 1980, America's Charities has raised more than a half billion dollars in corporate, federal, state and local government workplace giving campaigns, benefiting tens of thousands of nonprofits addressing causes including education, human rights, hunger, poverty, research, animal welfare, veteran assistance, disaster relief, and health services. More information about America's Charities is at www.charities.org,  as well as on our social media networks.
About Spiceworks Ziff Davis
Spiceworks Ziff Davis is the trusted global marketplace for connecting technology buyers and sellers across all marketing channels. By leveraging the breadth and depth of relationships with millions of professionals involved in B2B tech purchase decisions, we are uniquely positioned to provide unparalleled insights and intelligence to help technology buyers and sellers grow their businesses. http://www.swzd.com.
About J2 Global
J2 Global, Inc. (NASDAQ: JCOM) is a leading Internet information and services company consisting of a portfolio of brands including IGN, Mashable, Humble Bundle, Speedtest, PCMag, RetailMeNot, Offers.com, Spiceworks Ziff Davis, Ekahau, Everyday Health, BabyCenter and What To Expect in its Digital Media segment and eFax, eVoice, iContact, Campaigner, Vipre, IPVanish and KeepItSafe in its Cloud Services segment. J2 Global reaches over 240 million people per month across its brands. As of December 31, 2020, J2 Global had achieved 25 consecutive fiscal years of revenue growth. For more information, visit: http://www.j2.com.
Media Contact:
Sarah Ford     
Marketing Director  
America's Charities                                
marcom@charities.org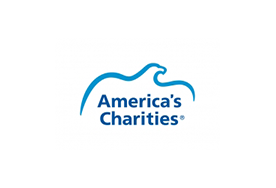 America's Charities
America's Charities
Every year, millions of people across America are invited to participate in an activity that has become a Fall tradition for generations of employees working at many of the nation's largest employers: the Employee Charitable Giving Campaign. The impact of employee giving campaigns on charitable organizations and the people and communities they serve is immense. These campaigns funnel $3 billion annually much of which is unrestricted, sustainable funds that enable nonprofit groups to deliver vital services throughout the nation.
America's Charities is a mission-driven organization that connects public and private sector employers with charities to engage employees in greater giving.
Who We Serve
Charities looking to expand their participation and reach in workplace giving and employee engagement programs through membership in one of America's Charities' four federations: America's Charities, Children First – America's Charities, Health First – America's Charities, or Community First – America's Charities of Greater Washington, D.C.
Employers seeking efficient and effective ways to manage and engage employees.
Individual donors seeking ways to make a significant impact on the causes they care about.
Our Core Services
Generating unrestricted, sustainable financial support for charities through employee engagement programs.
Distributing funds to charities in an efficient, effective and transparent manner.
Consulting with employers on strategies to achieve their philanthropic goals while strengthening employee engagement programs.
Providing solutions to support employers with their employee engagement programs that catalyze greater involvement and giving.
More from America's Charities