Published 05-26-21
Submitted by 3BL Forum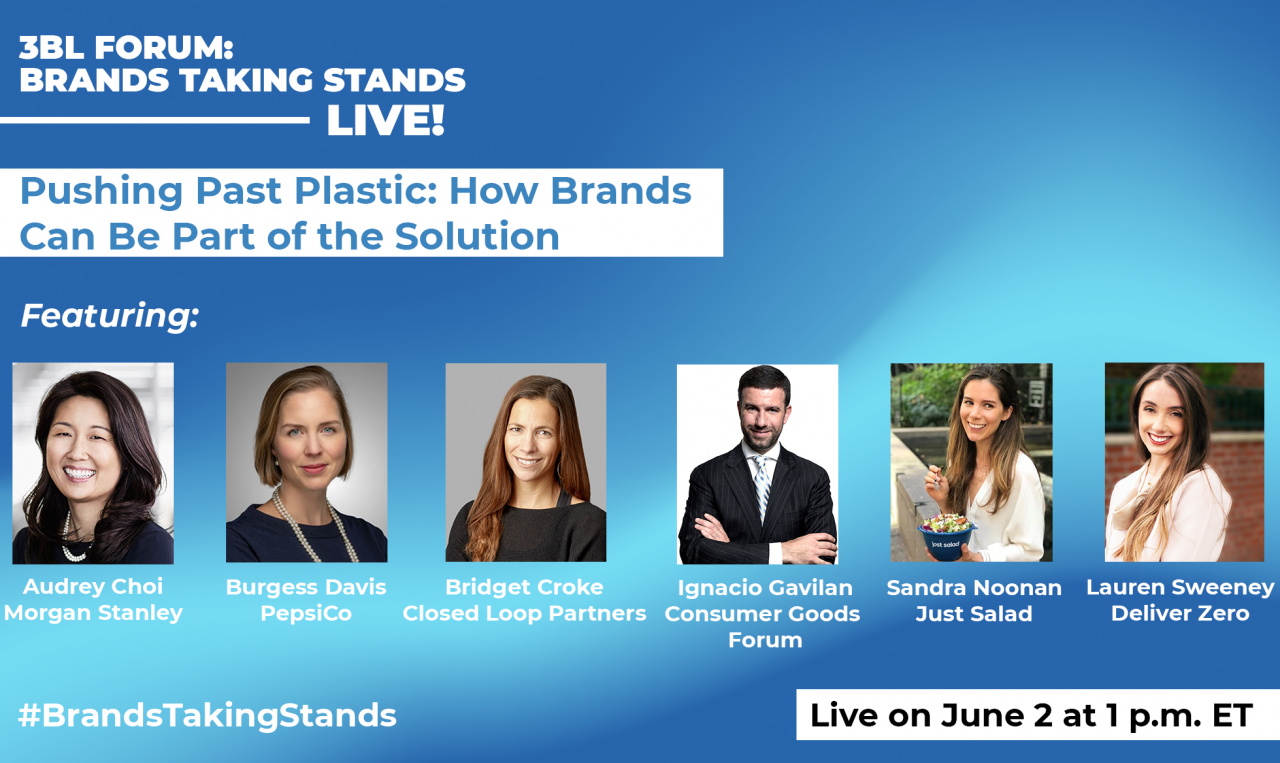 The need to end reliance on single-use plastics has never been this urgent. Consider this: if you melted all of the plastic waste from 2020, you could make a 30-foot-wide road to the moon.
Consumers are also demanding change with 86 percent of Americans agreeing that we need to transition from an economy that throws things away to one that emphasizes reuse and recycling, according to 2021 research from WWF. 
Join us on June 2 at 1 p.m. ET for "Pushing Past Plastic: How Brands Can Be Part of the Solution," the second edition of 3BL Forum: Brands Taking Stands - LIVE, as we explore how and why business is taking bold action to combat our plastic problem. 
You won't want to miss Leon Kaye's, executive editor of TriplePundit, conversation with Audrey Choi, chief marketing and sustainability officer at Morgan Stanley. They'll talk about why the financial firm has committed to stopping 50 million tons of plastic from entering waterways. 
We're also pleased to welcome the following senior leaders to our virtual stage to explore how companies can move toward reusables and drive solutions at scale:
Burgess Davis, vice president of global sustainable packaging and sustainability strategy, PepsiCo
Ignacio Gavilan, director of sustainability, Consumer Goods Forum
Bridget Croke, managing director, Closed Loop Partners
Lauren Sweeney, co-founder, Deliver Zero
Sandra Noonan, chief sustainability officer, Just Salad
Presented by 3BL Media, 3BL Forum: Brands Taking Stands - LIVE convenes top brands and organizations throughout the year to explore the "how" and "why" behind business leadership on today's most pressing issues.
There is no cost to attend this and any future editions of 3BL Forum: Brands Taking Stands – LIVE! To stay up to date on the latest 3BL Forum news, follow @3BLMedia on Twitter and sign up for email alerts here.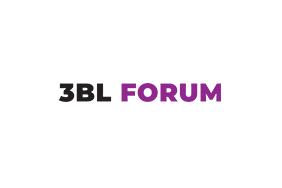 3BL Forum
3BL Forum
THE NEW YORK STAGE IS SET.
3BL Forum will continue its newly established tradition of bringing corporate leaders together on a fast-paced main stage, keenly focused on the 'why' and 'how' as business amplifies its leadership and elects to lead on environmental, social and governance issues.
Our main stage will feature legacy companies, sustainable businesses, NGOs and leading agencies. This 2-day conversation will be curated to bring forth new perspectives, nuances in thinking, candid insights, and revelations above and beyond the ordinary. 
3BL Forum is produced by 3BL Media, the world's leading communications partner for purpose-driven organizations.
More from 3BL Forum