Published 05-18-21
Submitted by Owens Corning
Owens Corning is proud to be ranked #1 on 3BL's 100 best corporate citizens list… again. It's the first time a company has earned this position three times in a row, and we're honored to have our work recognized.
Our company first established its ambitious sustainability goals nearly two decades ago, and over this time we've learned that for every milestone we reach, there's another one we need to strive for. We also know from experience that it's the collective dedication of all 19,000 OC employees around the world that drives progress, and that strong collaborations with our suppliers, customers, and other stakeholders is key.
Earning the top spot on the 2021 list signals that our goals and progress are in keeping with what our stakeholders expect of us and reinforces that our commitment to transparency enables others to understand our efforts. We don't pursue our sustainability goals to earn awards, but because it's the right thing to do. Every step we take toward our ambitious, science-based goals helps shape a better future, and that's the reward that matters most.
Along with our press release, today we shared a brief video that includes some perspective from OC employees on the importance of sustainability for the company and its employees. We have important work ahead of us, and recognition from organizations like 3BL Media underscores that our aspirations and goals matter not just to us, but to every person and community we impact.
Learn more about sustainability at Owens Corning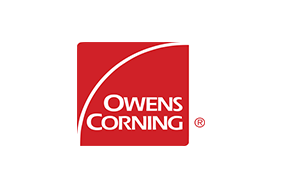 Owens Corning
Owens Corning
About Owens Corning
Owens Corning is a global building and construction materials leader committed to building a sustainable future through material innovation. Our three integrated businesses – Composites, Insulation, and Roofing – provide durable, sustainable, energy-efficient solutions that leverage our unique material science, manufacturing, and market knowledge to help our customers win and grow. We are global in scope, human in scale with approximately 20,000 employees in 33 countries dedicated to generating value for our customers and shareholders, and making a difference in the communities where we work and live. Founded in 1938 and based in Toledo, Ohio, USA, Owens Corning posted 2021 sales of $8.5 billion. For more information, visit www.owenscorning.com.
More from Owens Corning