Published 05-17-21
Submitted by HelloFresh
HelloFresh partners with Plastic Bank® to set up three plastic collection centers in Indonesia as part of its ongoing environmental protection efforts
The leading global meal-kit company will enable the removal and repurposing of ocean-bound plastics while providing goods and services to community members
The program will prevent the equivalent of 37.5 million single-use plastic bottles, or 1.6 million pounds of plastic, from entering the ocean over three years 
NEW YORK, May 17, 2021 /CSRwire/ - HelloFresh, the world's leading meal kit company, today announced it will set up three plastic collection centers in Indonesia as part of its ongoing environmental protection efforts. The partnership with social enterprise, Plastic Bank®, prevents plastic waste from entering the ocean by incentivizing individuals living in some of the world's most polluted beach communities to collect littered plastics in exchange for needed goods, services, and financial support. 
Over three years, HelloFresh's program will recover 1.6 million pounds of material from coastal areas and support over 560 local families living in poverty. Participants will receive goods and services - including food, clean water, or school tuition for their children - in exchange for collection efforts. The entire transaction is secured on their blockchain platform, which tracks every step of the journey, creating a credit history for increased financial opportunities. The collected plastic waste is recycled and reintegrated back into the plastic value chain as Social Plastic®, which is manufactured into items such as bottles for household products, clothing, and more. 
"We're excited to step up our commitment against ocean-bound plastic and positively impact the environment and the individuals living in some of the world's most polluted beach communities," said Jeff Yorzyk, Director of Sustainability at HelloFresh US. "As a global company, the team at HelloFresh feels it is our responsibility to support the planet by doubling down on our existing sustainability commitments. It's good for the business, better for the environment, and our customers can be confident that HelloFresh is a sustainable choice.
Sustainability has always been a fundamental part of HelloFresh's operations. Leveraging a demand-driven subscription model, the meal-kit leader's sourcing, packing, and shipping operations generate less food waste than the traditional food system. Additionally, customers who prepare HelloFresh meals at home discard at least 25% less food* compared with meals made from grocery store-bought ingredients. Moreover, HelloFresh became the first global carbon-neutral meal kit company in 2020. This latest project with Plastic Bank furthers HelloFresh's active responsibilities to communities and sustainable practices.
HelloFresh recently engaged Pratt Industries for the introduction of circular packaging solutions in the U.S., strengthening its ongoing commitment to packaging optimization for recyclability. By using cardboard made of 100% recycled content, HelloFresh is taking measurable steps to reduce waste and improve circularity of materials in the economy. HelloFresh also implemented a new analytical Box Fit program, which assigns the smallest possible box size to a customer's order based on the volume and size of contents. Using this enhanced algorithm in the fulfillment process, HelloFresh has increased the use of its smallest box size to 60 percent, eliminating a significant amount of unnecessary packaging, reducing waste, and optimizing logistics.
For more information on HelloFresh's sustainability efforts or meal plans,  visit https://www.hellofresh.com/sustainability
About HelloFresh
HelloFresh SE is the world's leading meal-kit company and operates in the U.S., the United Kingdom, Germany, the Netherlands, Belgium, Luxembourg, Australia, Austria, Switzerland, Canada, New Zealand, Sweden, France and Denmark. In Q1 2021, HelloFresh delivered 239 million meals and reached close to 7.3 million active customers. HelloFresh was founded in Berlin in November 2011 and went public on the Frankfurt Stock Exchange in November 2017. HelloFresh has offices in New York, Berlin, London, Amsterdam, Sydney, Toronto, Auckland, Paris and Copenhagen.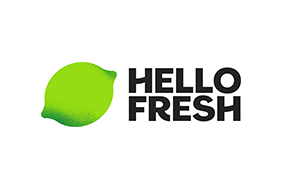 HelloFresh