Published 05-10-21
Submitted by General Mills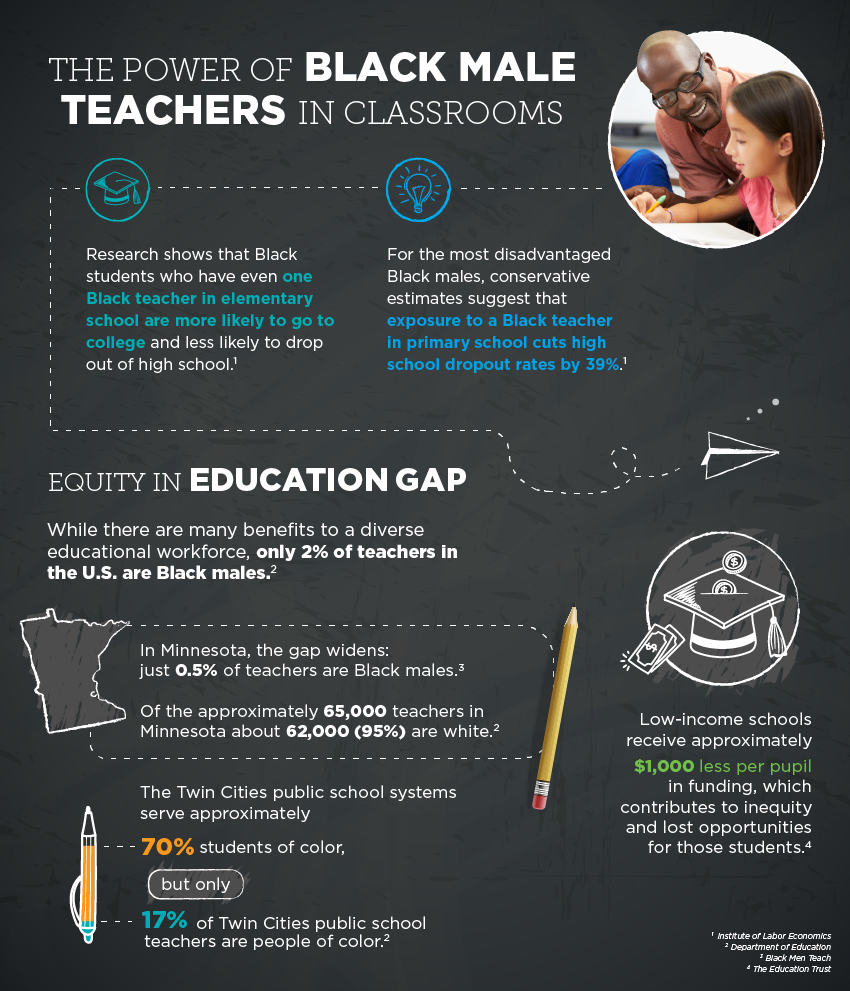 Black male teachers have an immense positive impact for all students in the classroom, yet they are significantly underrepresented, according to research from the Institute of Labor Economics. 
Only 2% of teachers in the U.S. are Black males. In Minnesota, the gap widens to just 0.5%. 
To help bridge that gap, Box Tops for Education is partnering with Black Men Teach, a nonprofit organization located in Minneapolis with a mission to recruit, prepare, place, and retain Black male teachers in elementary schools.
Over the next four years, Box Tops will provide $500,000 to fund scholarships, loan forgiveness and programming to help the organization's mission of increasing the number of Black male teachers in their eight Minneapolis-area partner schools to 20% by 2025. 
"Seeing someone who looks like you leading the classroom has a lot of psychological benefits," says Markus Flynn, executive director of Black Men Teach. "Representation is so important and powerful. Even for those who don't identify as Black, seeing a Black man in that role helps undermine unconscious bias." 
This partnership builds on Box Top's legacy of giving nearly $1 billion dollars to schools, which will continue through the core program. 
"We know that inequities in education play a key role in the issue of systemic racism," says Lilly Moeding, Brand Experience manager. "That's why we want to extend our efforts beyond traditional funding to help increase teachers of color starting in our own backyard. That mission is only possible with partner organizations like Black Men Teach." 
Black Men Teach and the Box Tops team recently surprised Thetis White, a deserving 5th grade teacher in Brooklyn Park, Minnesota, with a loan forgiveness check for $50,000.
Mr. White is the first Black Men Teach College Fellow to go through the program. 
Learn about his story and see his reaction in this video. 
"To see this dream manifest and to see his reaction be exactly what we pictured… it was a great moment," says Flynn. "Box Tops for Education is our biggest supporter, and it shows that the mission, the work we do, resonates with people outside of our organization. It's hard to express how much I appreciate their commitment and dedication to use these resources to push our mission further."
This partnership is just one piece of the Box Tops journey to advance racial equity in education, a commitment General Mills made last year after the murder of George Floyd in our hometown of Minneapolis. 
Support for Black Men Teach is funded above and beyond the core Box Tops program. Box Tops will continue directing funds to the school of your choice, as it always has. 
To download the app, visit www.BoxTops4Education.com
To learn more about Black Men Teach and support their mission, visit BlackMenTeachTC.org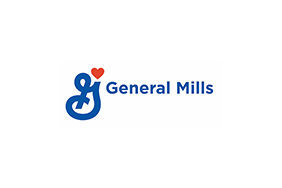 General Mills
General Mills
About General Mills
General Mills is one of the world's leading food companies, operating in more than 100 countries around the world. Its brands include Cheerios, Fiber One, Häagen-Dazs, Nature Valley, Yoplait, Betty Crocker, Pillsbury, Green Giant, Old El Paso, Wanchai Ferry, Yoki and more. Headquartered in Minneapolis, Minn., USA, General Mills had fiscal 2015 worldwide sales of US $18.8 billion.
More from General Mills