Published 05-10-21
Submitted by HP Inc.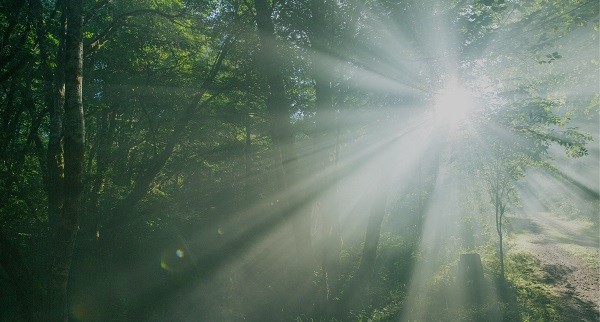 Climate change is one of the most far reaching and critical challenges of our time, and this coming decade will prove decisive. HP supports the move by the U.S. Securities and Exchange Commission to consider climate change disclosure rules as part of its integrated disclosure system. Tackling climate change will require every country and every organization to step up and show leadership. We will need to hold everyone accountable for their part and living up to their commitments through science-based goals, and reliable, transparent reporting.
As we move into this decisive decade, we know that transparency, accountability and partnership will all be critical to reach our shared vision of a climate positive future. We support the move toward more consistent, comparable, and reliable information on corporate activities related to climate change, and support mandated, externally assured reporting of Scope 1, 2, and 3 emissions. We also encourage all companies to set climate action goals that are in line with the latest science. These actions align with and support HP's own unwavering commitment to climate action. In order to really move the needle, we must work together, armed with shared and reliable information, to tackle the climate challenge and help to create a sustainable future for all.
We value transparency
The modern corporate sustainability movement would not be where it is without the push for transparent reporting. While disclosure may not always be comfortable, it is necessary if we are to truly understand our impacts and identify where our opportunities for positive change are greatest.
Transparent reporting is a critical tool and important step in tackling climate change. As many companies, including HP, pursue aggressive reduction targets that include their supply chain, comparable and consistent reporting is vital to driving the decarbonization we want and need to achieve. For instance, a company's upstream and downstream Scope 3 emissions are often far larger than Scope 1 and 2 emissions from their own operations. These emissions are inherently more difficult to measure and as a result are often reported with less transparency and comparability. Setting and reporting against GHG reduction targets in line with climate science demonstrates to investors, customers and other stakeholders the commitment and progress to reduce emissions on an absolute basis. In consultation with investors and companies, the SEC can provide clear guidance and endorse recognized standards that help companies align on common way to report emissions and reduction targets.
HP has been producing a public sustainability report for nearly 20 years and was the first global IT company to publish its full carbon footprint and set carbon emissions reduction goals for its full value chain. Today, our Scope 1, 2, and 3 emissions are externally assured and starting in 2020 we have aligned our reporting with the recommendations of the Taskforce on Climate-Related Financial Disclosures.
We do this because it helps to underpin and inform our strategy, risk assessment, and decision-making. Our customers, investors and other stakeholders tell us that they are using this information to compare companies. More standardized climate disclosure policies and guidance will encourage more consistent, comparable, and reliable information that helps these stakeholders make confident and informed decisions.
Accountability and action are needed now, more than ever
HP's ambitious vision is backed by bold, science-based goals and strong governance. As of today, HP was among the first 10% of companies with GHG emissions reduction goals approved by the Science Based Targets Initiative, including pursuing a 1.5°C aligned goal to reduce its Scope 1 and 2 emissions 60% by 2025 compared to 2015. Earlier this week, HP launched some of the most aggressive and comprehensive climate goals in the technology industry.
Our Board, senior leadership, management and employees are aligned to our Sustainable Impact vision and have clear strategies to drive progress. We have set annual objectives linked to our Sustainable Impact strategy and leadership is evaluated on an annual basis, with implications on total compensation.
These commitments highlight the progress the company is making to drive a net zero carbon, fully regenerative economy, reduce its overall environmental footprint, and strengthen its business for the long term to create the most sustainable portfolio of products and solutions in the industry.
Through the strength of our governance structure and by setting goals informed by the best climate science, we hold ourselves accountable and demonstrate our action on our Sustainable Impact strategy. We encourage other companies to do the same.
Policy changes can help incentivize action
To help accelerate action, we need governments to establish proactive, ambitious climate policies. The latest statement by the Center for Climate and Energy Solutions, which HP has also signed on to, signals this urgency as well as the desire for public-private partnerships. And HP joined over 300 businesses and investors who have signed an open letter to President Biden this month calling for the U.S. to "adopt the ambitious and attainable target of cutting GHG emissions by at least 50% below 2005 levels by 2030."
Moving ahead, we want to engage with regulators and governments to advocate for sound policy around climate action and disclosure, and support moves to encourage standardized reporting and accountability on climate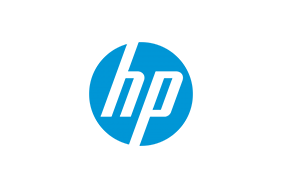 HP Inc.
HP Inc.
HP Inc. creates technology that makes life better for everyone, everywhere. Through our portfolio of printers, PCs, mobile devices, solutions, and services, we engineer experiences that amaze. More information about HP (NYSE: HPQ) is available at www.hp.com.
Sustainable Impact at HP, Inc.
Sustainable Impact is our commitment to create positive, lasting change for the planet, its people and our communities. Click here for more information on HP's Sustainable Impact initiatives, goals and progress.
More from HP Inc.