Published 05-07-21
Submitted by Clarivate
"Sustainability is much like being 'healthy'. You are never done in its pursuit. It becomes core to who you are and how you choose to exist, every day - always looking to do better. At Clarivate, sustainability is part of all we do and who we are - for today and for the future."

Marilyn Johnson, Global Sustainability, Sr. Director
By adhering to the highest social, environmental and ethics standards and embracing the power of human ingenuity, we will improve our shared future.
Every action we take, no matter how seemingly small, can serve to improve and nurture our world. That's why at Clarivate, we're committed to maintaining the highest level of integrity and ethics, protecting our planet, empowering our colleagues to thrive and building collaborative global communities.
When we come together, we have the power to make a measurable impact on our business, our communities, our world and our shared future.
Signatories:
Learn more in the Clarivate Annual Sustainability Report.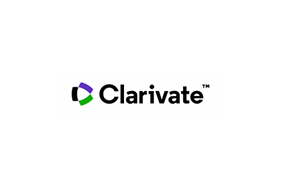 Clarivate
Clarivate
Clarivate™ is a global leader in providing solutions to accelerate the lifecycle of innovation. Our bold mission is to help customers solve some of the world's most complex problems by providing actionable information and insights that reduce the time from new ideas to life-changing inventions in the areas of science and intellectual property. We help customers discover, protect and commercialize their inventions using our trusted subscription and technology-based solutions coupled with deep domain expertise. For more information, please visit clarivate.com.
More from Clarivate