Published 05-07-21
Submitted by Hispanic Association on Corporate Responsibility
WASHINGTON, May 7, 2021 /CSRwire/ – The Hispanic Association on Corporate Responsibility (HACR) sent condolences today in response to the passing of Enrique "Rick" Dovalina, a former HACR board member and 46th national president of the League of United Latin American Citizens (LULAC). Dovalina sat on the HACR board of directors from 1998-2002, during which he also served as LULAC's national president. During his tenure on HACR's board, he served as chair of the governance committee. Dovalina was a Houston-based attorney and civil rights advocate.
Statement from Cid Wilson, president and CEO of HACR
"The passing of Rick Dovalina is a tremendous loss to the community. He was a trailblazer who spent decades working to improve the lives of Hispanics in the United States. We are proud to have had him serve our coalition as a board member during his presidency at LULAC. My heart goes out to the team at LULAC and Rick's family for their loss."

Statement from Ramiro Cavazos, HACR board chairman and president and CEO of United States Hispanic Chamber of Commerce
"Mr. Dovalina was a good man and an accomplished champion for Latinos. His achievements are a testament to his unwavering work ethic and dedication to civil rights. It is incredibly sad that we lost a defender of justice and equality so soon. My thoughts are with his family and all those he touched at this time."

Statement from Ronald Blackburn-Moreno, HACR board treasurer and president of ASPIRA
"I am very saddened to hear of the passing of Rick Dovalina, a wonderful friend and colleague in the struggle for civil rights for all Latinos. Rick was a strong leader and untiring advocate for the Latino community. We shared several years on the HACR board, and on many other fronts. I am sorry to hear one of our own is gone way too soon. My condolences to his family and to the LULAC familia. Que descanse en paz!"

Statement from Ignacio Salazar, HACR board governance committee chair and president and CEO of SER Jobs for Progress
"I am saddened that one of our true warriors and champions for civil rights has passed. All who knew Rick knew that he fought so many battles to make sure future generations have a seat at the table and are treated with dignity and respect. As the former president of LULAC, he advocated and fought tirelessly for the rights of so many. He led with distinction and fought with resolve. Organizations like HACR and SER Jobs for Progress benefited from his expertise and commitment through his participation as a board member. All of us are better today because of him. My deepest condolences to the family. May he rest in peace."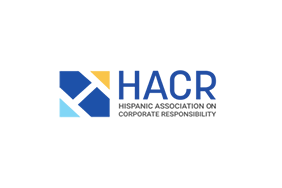 Hispanic Association on Corporate Responsibility
Hispanic Association on Corporate Responsibility
Founded in 1986, the Hispanic Association on Corporate Responsibility (HACR) is one of the most influential advocacy organizations in the nation, representing 14 national Hispanic organizations in the United States and Puerto Rico. Our mission is to advance the inclusion of Hispanics in Corporate America at a level commensurate with our economic contributions. To that end, HACR focuses on four areas of corporate social responsibility and market reciprocity: Employment, Procurement, Philanthropy, and Governance.
To learn more about HACR please visit www.hacr.org.