Published 05-06-21
Submitted by Gen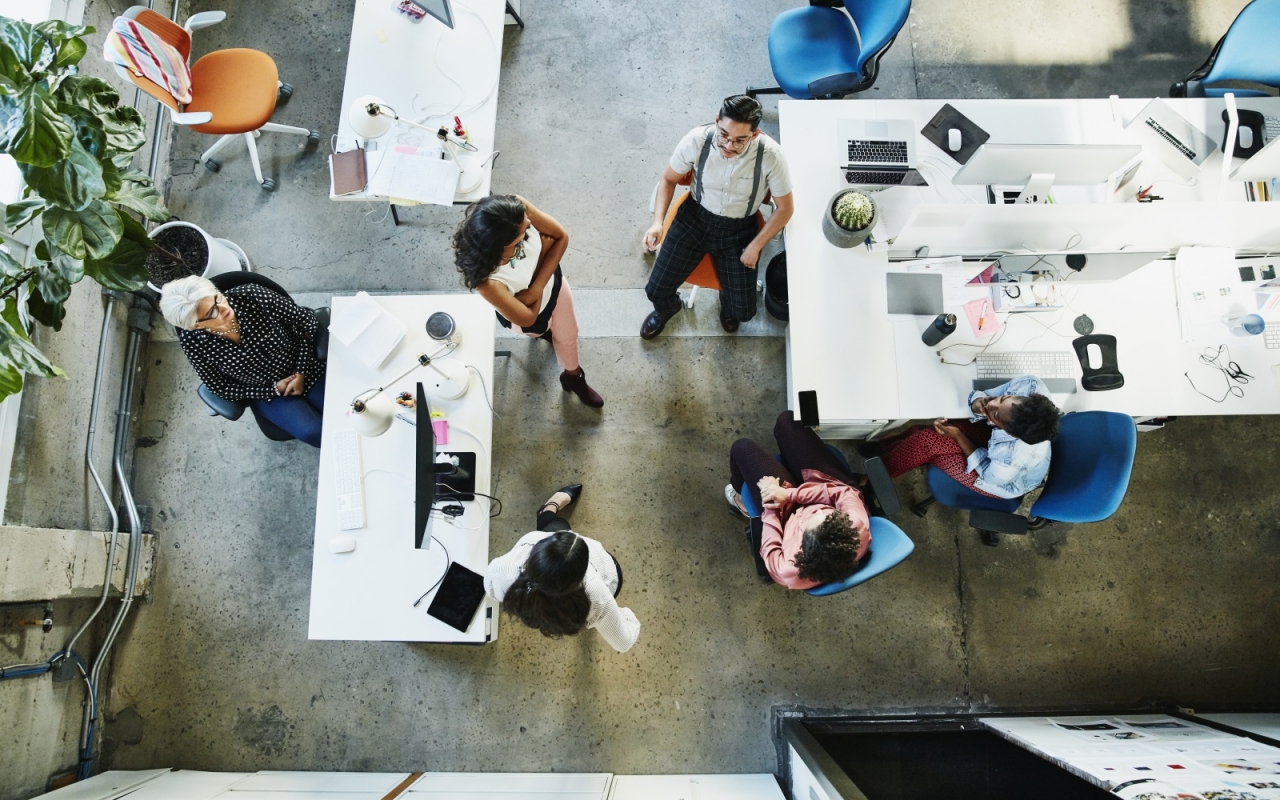 NortonLifeLock Blog | Diversity & Inclusion
By Kara Jordan | Chief People & Culture Officer, NortonLifeLock
Our vision and values are the foundation for everything we do as a team. We know who we are and what we stand for; we always think customer first and believe that the only way to win is to do it together. We are open and authentic with ourselves and each other. And, we prioritize speed and simplicity.
We encourage our team members to bring their full selves to work every day. In order to support employees in this way, we must provide, and celebrate an inclusive workplace and culture where people of every race, ethnicity, age, religion, gender identity or expression, sexual orientation, ability, background, and experience are respected and able to thrive. This celebration of inclusivity and unlocking the potential of every person on the team is what motivates me and my team every day.
We invest in an inclusive culture and diversifying our teams because it aligns with our values and because we fundamentally believe it makes us a higher performing company; our financial results since we launched this new company demonstrate this.  Diverse points of view and experience support innovation across the company. You can see it in our product lineup and how we provide support to our customers. More than 80 million people trust us with their digital safety. Our vast breadth of customers identify as Black, Hispanic/Latinx, White, 50+, teenagers, families, hearing-impaired, LGBTQ+, and more, and we know continuing to build a team that reflects our customers will position us to do even greater things in the future.
Our Diversity, Equity and Inclusion (DEI) strategy focuses on attracting, retaining and developing the best talent across all backgrounds and is built upon four foundational pillars, which guide our efforts to fulfill our DEI mission; to increase our global representation of underrepresented groups at all levels (diversity), where everyone has an opportunity for development and advancement (equity) and is able to bring their whole selves to work and feel valued every day (inclusion). Here are more details on how our strategy will help us meet this mission:
Pillar One: Measurement & Accountability
Setting clear multi-year goals at the leadership level and tracking the data to assess our progress go hand in hand. We ask applicants, new hires, and employees to self-identify not only their demographics, but also important characteristics to help us better measure the diversity of our applicant pool as well as the current diversity of our team. We also distribute Diversity Scorecards quarterly to senior leaders that include team representation data and goals to continue our focused efforts that grow our representation of Black, Hispanic, Native American, Pacific Islander, and female talent.
We are proud to have made progress on increasing representation in FY21. We have driven an increase in Black and underrepresented minority employees and have also increased our gender representation. In 2020, two female leaders joined our executive leadership team and are driving strong business results and collaboration across multiple functions. Natalie Derse serves as our Chief Financial Officer and Krista Todd as our Chief Marketing Officer. We also appointed two new female Board members, Emily Heath and Sherrese Smith, bringing the gender representation of our independent board members to 50%. Our board works closely with us and is invested in proactively helping shape our long-term DEI strategy. Reaching gender parity on our board is a significant achievement and something we have been working towards since becoming NortonLifeLock.
Pillar Two: Foster an Inclusive Environment
Communicating inclusively is something we strive for every day. To support those efforts and bring awareness to various diversity topics, we provide educational opportunities to help enable our teams to grow and develop as individuals. We have held global All Hands conversations, published Blogs and Learning Journeys around diversity topics and developed an Inclusive Leadership module for our people leaders.
In FY21, we launched seven employee resource groups (ERGs), called NLOK Communities. For example, our N-ABLED Community works to advise, educate, provide outreach, and assist individuals on how to be equitable and inclusive to those with a disability. Our NOBLE Community is addressing the technology industry's lack of upward mobility and opportunities for Black people and recently hosted a fireside chat on creating a more equitable and diverse tech sector. Our WONDER Community works to support and encourage the development and advancement of women and most recently hosted a series of #IamRemarkable workshops in celebration of Women's History Month. We are also proud to support HOLA (Hispanic/Latino Outreach Leadership & Advancement), N-PRIDE (LGBTQIA+ & Allies Alliance), LEADS (Multigenerational Learn, Educate, Achieve & Develop for Success) and CARES (Caregiver's Alliance) Communities. And, we're continually encouraging our employees to suggest other community group ideas to ensure we're addressing the requests of our team.
Pillar Three: Diversify our Workforce
One of our primary goals is to increase representation of underrepresented employees at all levels of the company. We believe increasing our employee diversity starts right at the beginning of the employment journey with recruiting. Our recruiting team not only ensures a diverse candidate slate for open positions, but works to ensure we have diverse interview panels. Our job descriptions are regularly posted on a variety of diverse recruiting sites, including Black Tech Jobs, Women Who Code, Jobs for Her, and Work180. Our University Relations Program has also expanded its scope to include more diverse schools and we are working with partners such as Reboot Representation, YearUp and NPower to bring on early in career talent.
Pillar Four: Development & Retention
We are intentional when it comes to developing and upskilling our underrepresented team members. To further develop leaders, and employees at all levels of the organization, we recently launched a mentoring program and offer coaching opportunities. A cohort of NortonLifeLock employees participated in McKinsey & Company's Black Leadership Academy and attended either a three-month Black Executive Leadership Program, or a six-month Management Accelerator. We have incorporated in our succession planning a focus on identifying the experiences and development that would be valuable to diverse talent so they can be successfully positioned to achieve their career aspirations.
While we have made great progress, we know we still have work to do toward achieving our DEI Strategy. Yet, I'm really excited about our foundation and the opportunities we have to create a more inclusive culture. We will be measuring both our short- and long-term progress and hold ourselves accountable for driving sustainable change. We are continuing the conversation with our team members, leaders, and Board. We are committed to transparently reporting on our efforts and progress. We are working every day to build towards a better future.

Gen
Gen
Gen (NASDAQ: GEN) is a global company dedicated to powering Digital Freedom through its trusted Cyber Safety brands, Norton, Avast, LifeLock, Avira, AVG, ReputationDefender and CCleaner. There's a new generation, and it's not Gen X, Y, or Z. It's Gen D: Generation Digital. Gen's family of consumer brands is rooted in providing safety for the first digital generations. Now, Gen empowers people to live their digital lives safely, privately, and confidently today and for generations to come. Gen brings award-winning products and services in cybersecurity, online privacy and identity protection to more than 500 million users in more than 150 countries. Learn more at GenDigital.com.
More from Gen