Published 05-04-21
Submitted by Green Mountain Energy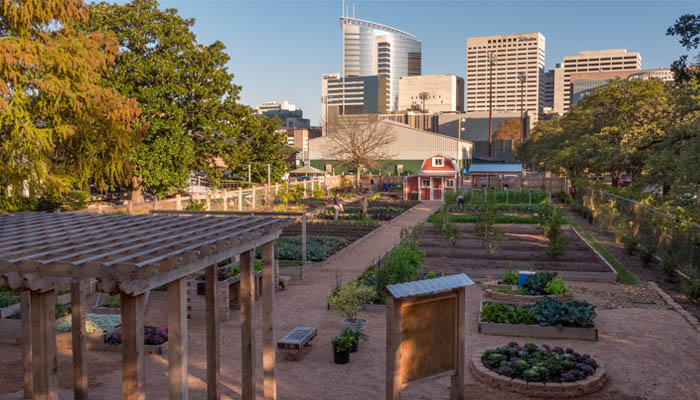 HOUSTON, May 4, 2021 /CSRwire/ - Today, Rice University's gardening community celebrates a solar upgrade and improvements at the Betty and Jacob Friedman Holistic Garden, a place where anyone can learn how to improve their quality of life and neighborhoods through gardening. Green Mountain Energy Sun Club, a program created by renewable electricity provider Green Mountain Energy to advance sustainability in the community, awarded a $77,000 sustainability grant to make the garden self-powered with an on-site solar array, greenhouse, rainwater harvesting and composting systems. The grant also provided funds for a butterfly garden, an apiary, and a chicken house project. These elements enhance the contributions of the garden to the community and demonstrate the positive impacts of gardening on the ecosystem at large.
"Improvements supported by the gift from the Green Mountain Energy Sun Club have made the garden a leading example of sustainability and will benefit diverse communities at the University and in the surrounding neighborhoods, " said Thomas Killian, dean of the Wiess School of Natural Sciences at Rice University. "This reinforces our commitment to strengthening connections with the environment and the broader community." 
Built in 2018, the 2.5-acre garden is a part of the Biosciences Department at Rice University and is nearly four times larger than previous Rice gardens combined. With a mission to promote and educate gardening techniques, the garden serves the Houston community, including Rice students in the agriculture program, student clubs, garden volunteers, the University of Texas School of Public Health, schools, nonprofits and anyone who has an interest in horticulture. The garden offers vegetable and herb plant sales twice a year and these are preceded by workshops on growing vegetables, fruits and herbs organically.
"There's something very symbolic about taking the same energy from the sun that gives life to our plants and gives flavor to our favorite fruits and herbs and then turning that around and using it to power the garden's operations," said Mark Parsons, vice president and general manager of Green Mountain Energy. "By supporting Rice University's sustainability efforts, Green Mountain Energy is helping scale the use of renewable energy while supporting a teaching garden that is improving our city and our lives."
The Green Mountain Energy Sun Club has been empowering local communities with sustainable solutions since 2002. Through nonprofit partnerships and sustainability grants, the organization supports projects promoting renewable energy, energy efficiency, resource conservation and environmental stewardship. Sun Club is funded by Green Mountain Energy, its customers and its employees.
The Betty and Jacob Friedman Holistic Garden was established by the Houston Jewish Community Foundation on behalf of the estate of Betty Friedman and cultivated under the tutelage of Joe Novak, who is widely regarded as one of Texas's leading horticulture experts. The site is open to the public for those eager to learn how to garden in the Houston climate or for those lifelong gardeners enthusiastic to learn new gardening methods. Care and tending of the garden are maintained by volunteers made up of Rice students, faculty and staff and local community members, and much of the produce is served to Rice students in their residential serveries.
To learn more about the Betty and Jacob Friedman Holistic Garden, visit
www. garden.rice.edu/visit-garden.
####
About Green Mountain Energy Sun Club
Green Mountain Energy is changing the way power is made and advancing sustainable communities through the work of the Green Mountain Energy Sun Club. Since its founding in 2002, the Sun Club® had donated more than $10 million to more than 122 non-profit organizations across Texas and the Northeast. The Sun Club collaborates with non-profit organizations on projects that focus on renewable energy, energy efficiency, resource conservation and environmental stewardship. To learn more about Green Mountain Energy and the Sun Club or to apply for a Sun Club grant, visit gmesunclub.org.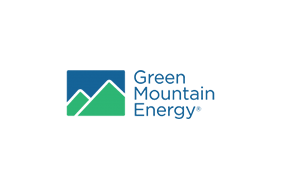 Green Mountain Energy
Green Mountain Energy
Green Mountain Energy Company was founded in 1997 with the mission to change the way power is made. Today, we remain 100% committed to this mission, which makes us the nation's longest serving renewable energy retailer and a clean energy pioneer. We provide customers with electricity products made from renewable resources like wind and solar and carbon offsets that help neutralize carbon emissions.
We live our commitment to sustainability inside and out: Every single product offered by our company has an environmental benefit, and our company operates with a zero-carbon footprint - distinctions that make us proud!
More from Green Mountain Energy