Published 05-04-21
Submitted by Henkel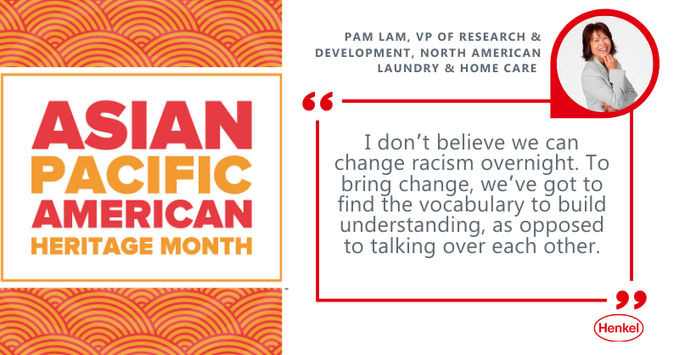 Henkel North America salutes the generations of Asians and Pacific Islanders who helped to shape America's history— and those who will enrich its future. In honor of Asian Pacific American Heritage Month, we are proud to highlight one of our leaders and her courageous journey.
At just 15 years old, Pamela Lam left home and family — everything she knew — as one of the many "boat people" who sought refuge in America following the Vietnam War.
"I only left Vietnam because life was hard, and my parents pooled all their resources to bet on me," she says. "No one wants to leave their home and risk their life unless the situation is unbearable."
Along with her family's hopes and dreams, Pam carried the words of her father as she journeyed into the unknown. "He said to me that no matter where I go, make sure I 'use my hands,' meaning that I shall work hard. That advice has served me well," she says.
Navigating her way in a new world, Pam went on to earn a master's degree in chemistry, build a thriving career in the consumer goods industry and eventually was reunited with her family. She joined Henkel in 2003, and today serves as Vice President of Research & Development for Henkel's North American Laundry & Home Care business.
"Henkel is full of opportunities. If you focus on what you want, Henkel gives you plenty of space to achieve it," says Pam, who was drawn to the company by corporate values that mirrored her own — particularly "family business." "My father has his own business, so I know what it means that the Henkel family entrusts me with their name and reputation."
As a family business, Henkel fosters a culture of belonging that includes a range of Employee Resource Groups (ERGs) across North America. The ERGs build community and understanding and offer mentoring and development opportunities for members. As Executive Sponsor of the Asian-American ERG, Pam helps others reach their full potential.
"While there is much diversity and nuance among the Asian-American population itself, we often have needs in common. For example, some of us learned English later in life. Because I lived that experience, I can speak with other ERG members about their language challenges without coming across as offensive."

Pam Lam, Vice President of Research & Development for Henkel's North American Laundry & Home Care business
Based on her own journey, Pam shares insight on how to avoid internalizing others' bias and discrimination. "I used to take things personally, and I would cry or lose sleep over them. Now I try to think about the situation objectively," says Pam. "At times when I felt targeted or overlooked, that was not always the case. With unconscious bias, the other party may not realize what they're doing. If I am not feeling heard, I make an effort to have a one-on-one conversation with my colleague so we can better understand each other."
In light of the recent spate of hate crimes against Asian-Americans, those difficult conversations have never been more important. "I don't believe we can change racism overnight. To bring change, we've got to find the vocabulary to build understanding, as opposed to talking over each other."
At her favorite Asian market, Pam intervened when she witnessed an angry customer berating a worker who was stocking shelves. "I confronted the person and told him it was not necessary to talk down to and raise his voice to the staff. I suggested that if he has an issue with the store, he should take it up with customer service," says Pam, who chooses to be an upstander rather than a bystander. "Some people need to be reminded to treat each other like human beings."
The courageous journey Pamela Lam began all those years ago has led to a life of leadership in science, innovation and inclusion — her own American dream.
"It's been a fun ride at Henkel these past 18 years. I feel like I have made a difference," she says. "I did not get where I am today on my own. I am in debt to a great many people who believed in me and mentored me, and the only right thing to do is to take my good fortune and pay it forward."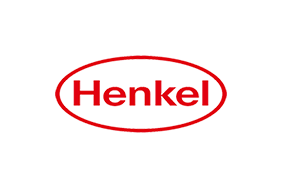 Henkel
Henkel
About Henkel in North America
In North America, Henkel operates across its three business units: Adhesive Technologies, Beauty Care, and Laundry & Home Care. Its portfolio of well-known consumer and industrial brands includes Schwarzkopf® hair care, Dial® soaps, Right Guard® antiperspirants, Persil®, Purex®, and all® laundry detergents, Snuggle® fabric softeners as well as Loctite®, Technomelt® and Bonderite® adhesives. With sales of around 6 billion US dollars (5 billion euros) in 2019, North America accounts for 26 percent of the company's global sales. Henkel employs approximately 9,000 people across the U.S., Canada and Puerto Rico. For more information, please visit www.henkel-northamerica.com, and on Twitter @Henkel_NA.
About Henkel
Henkel operates globally with a well-balanced and diversified portfolio. The company holds leading positions with its three business units in both industrial and consumer businesses thanks to strong brands, innovations and technologies. Henkel Adhesive Technologies is the global leader in the adhesives market – across all industry segments worldwide. In its Laundry & Home Care and Beauty Care businesses, Henkel holds leading positions in many markets and categories around the world. Founded in 1876, Henkel looks back on more than 140 years of success. In 2019, Henkel reported sales of more than 20 billion euros and adjusted operating profit of more than 3.2 billion euros. Henkel employs more than 52,000 people globally – a passionate and highly diverse team, united by a strong company culture, a common purpose to create sustainable value, and shared values. As a recognized leader in sustainability, Henkel holds top positions in many international indices and rankings. Henkel's preferred shares are listed in the German stock index DAX. For more information, please visit www.henkel.com.
More from Henkel