Published 05-03-21
Submitted by Mohawk Industries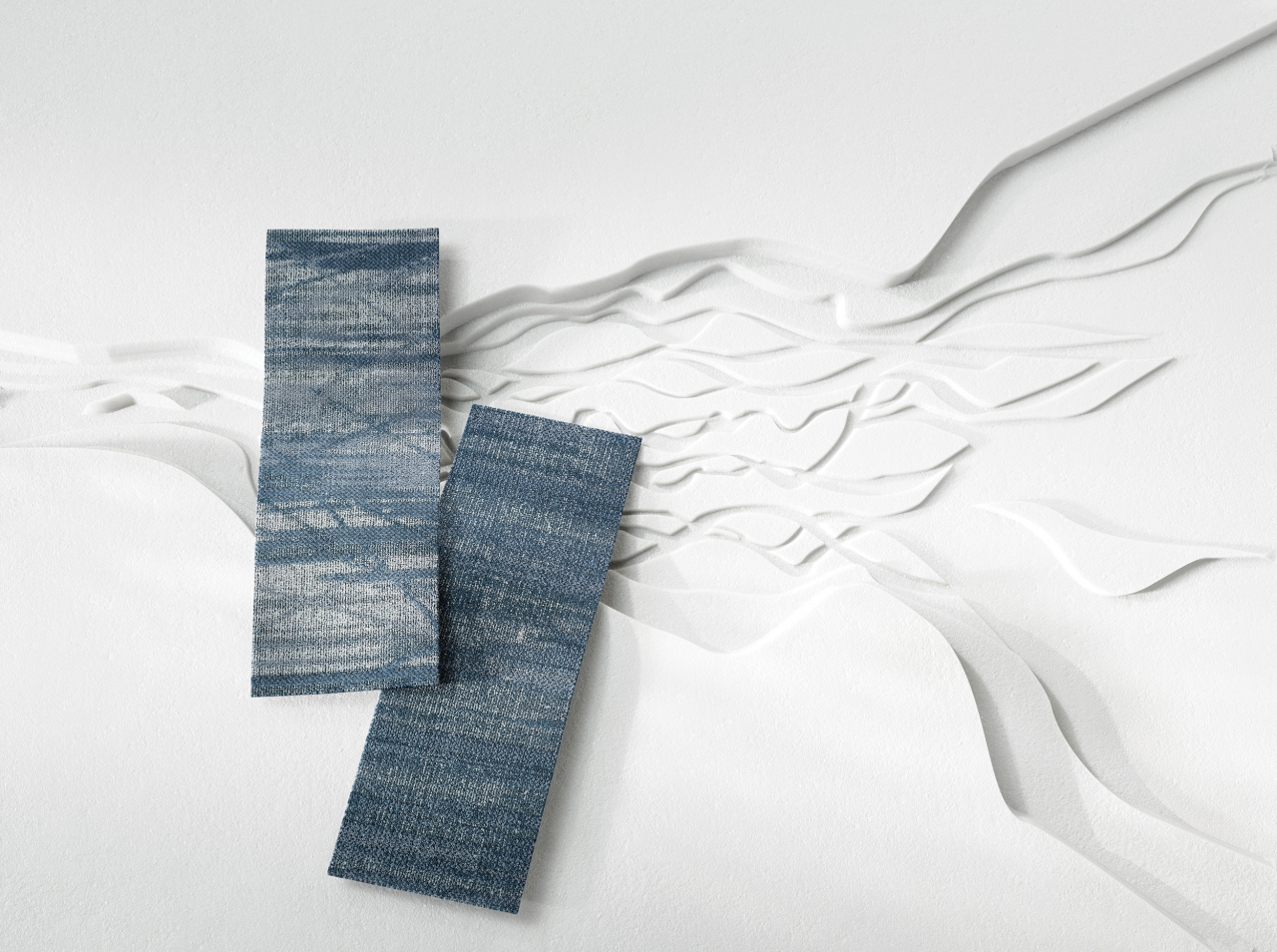 CALHOUN, Ga., May 3, 2021 /CSRwire/ — Mohawk Group announces the launch of Data Tide, an innovative collection of modular carpet planks that seeks to explore the symbiotic relationship between nature and data through the visualization of water.
Data Tide celebrates the unique ecosystem of estuaries where freshwater and saltwater converge to sequester Blue Carbon and support biodiversity. Mohawk Group's design team used data sets from environmental studies of greenhouse gases to create biophilic patterns through a custom-built data visualization tool. With this graphic interpretation of the data, the collection celebrates the positive ecological influence of Blue Carbon capture.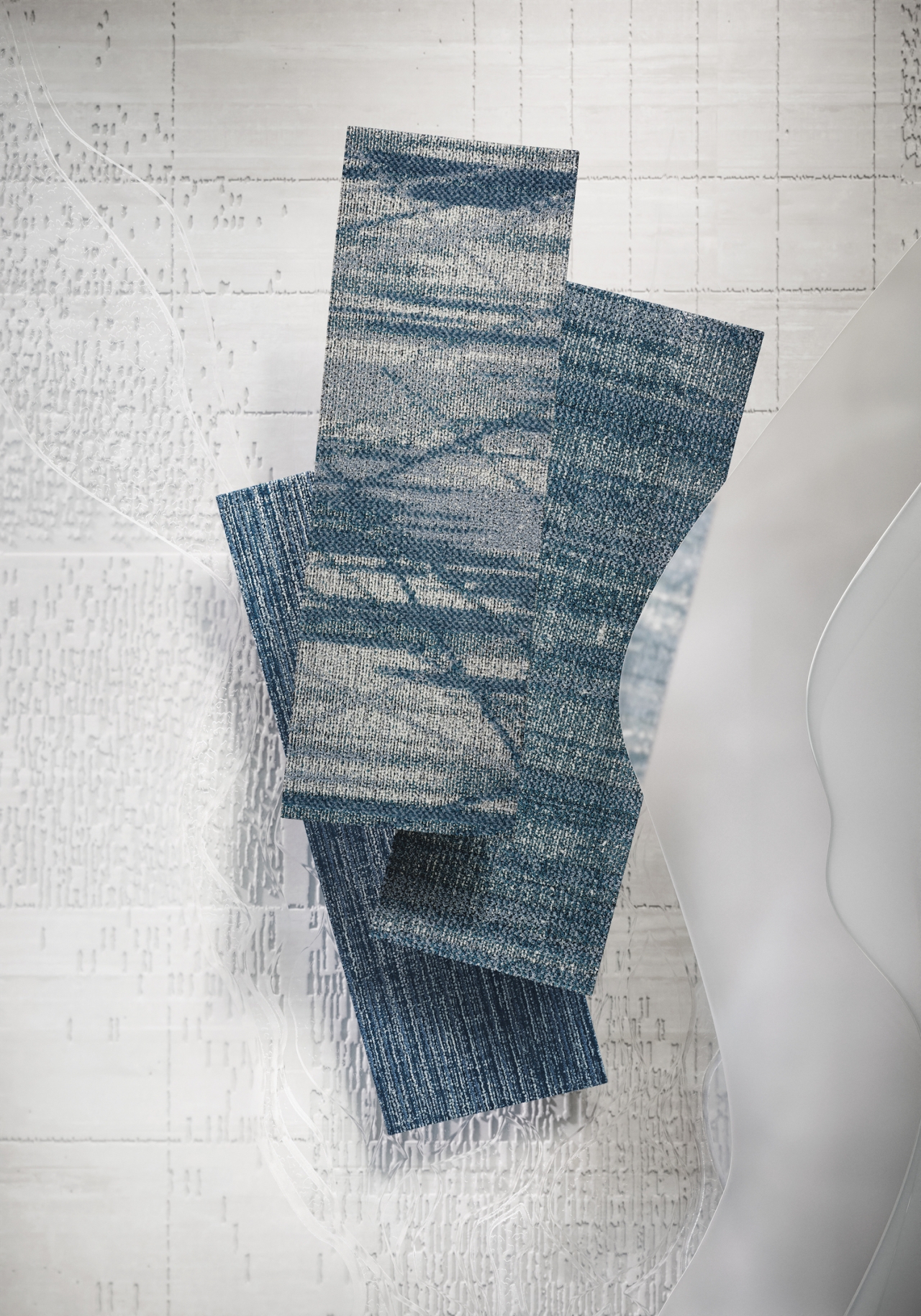 "At Mohawk Group, we are committed to preserving our water ecosystems," said Jackie Dettmar, vice president of commercial marketing and product development. "We strive to help customers create spaces that are environmentally responsible, and we're expanding these efforts to encourage respect for rivers, waterways and the diversity of life they make possible."
Available in eight colorways, Data Tide's 12"x36" modular carpet planks feature gradations that flow from light to dark in order to mimic transitioning waters. The collection's color tones also reference back to estuaries, helping to infuse nature's beauty throughout any space.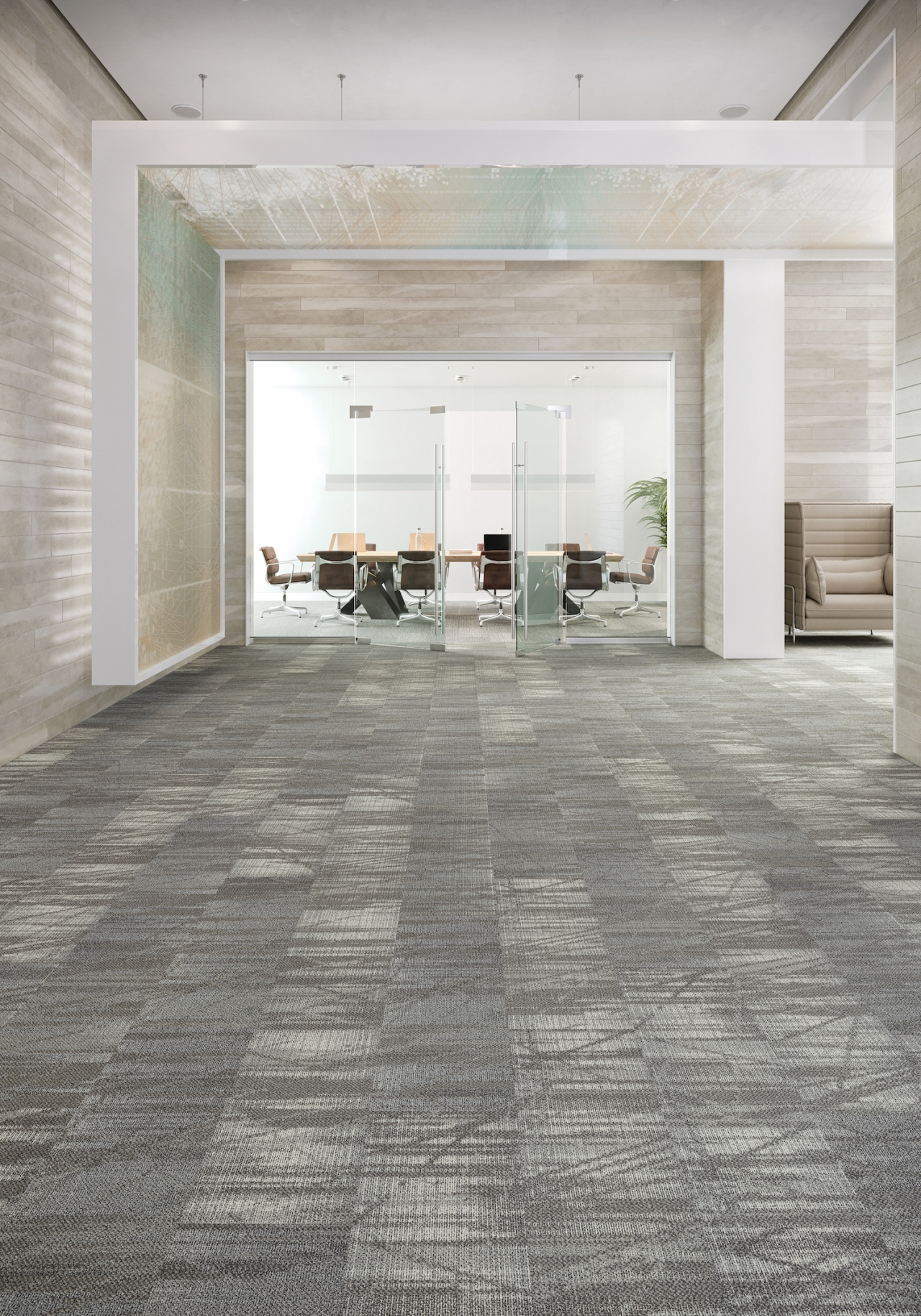 "Data Tide's three coordinating patterns – Aqua Rhythm, Biome and River Code - feature a combination of solid, heathered and twisted yarns for a dimensional texture that reflects water's movement," explained Royce Epstein, Mohawk Group's A&D design director. "The patterns are designed to work together and independently in a product suite, maximizing creative vision and inspiring a relationship with nature."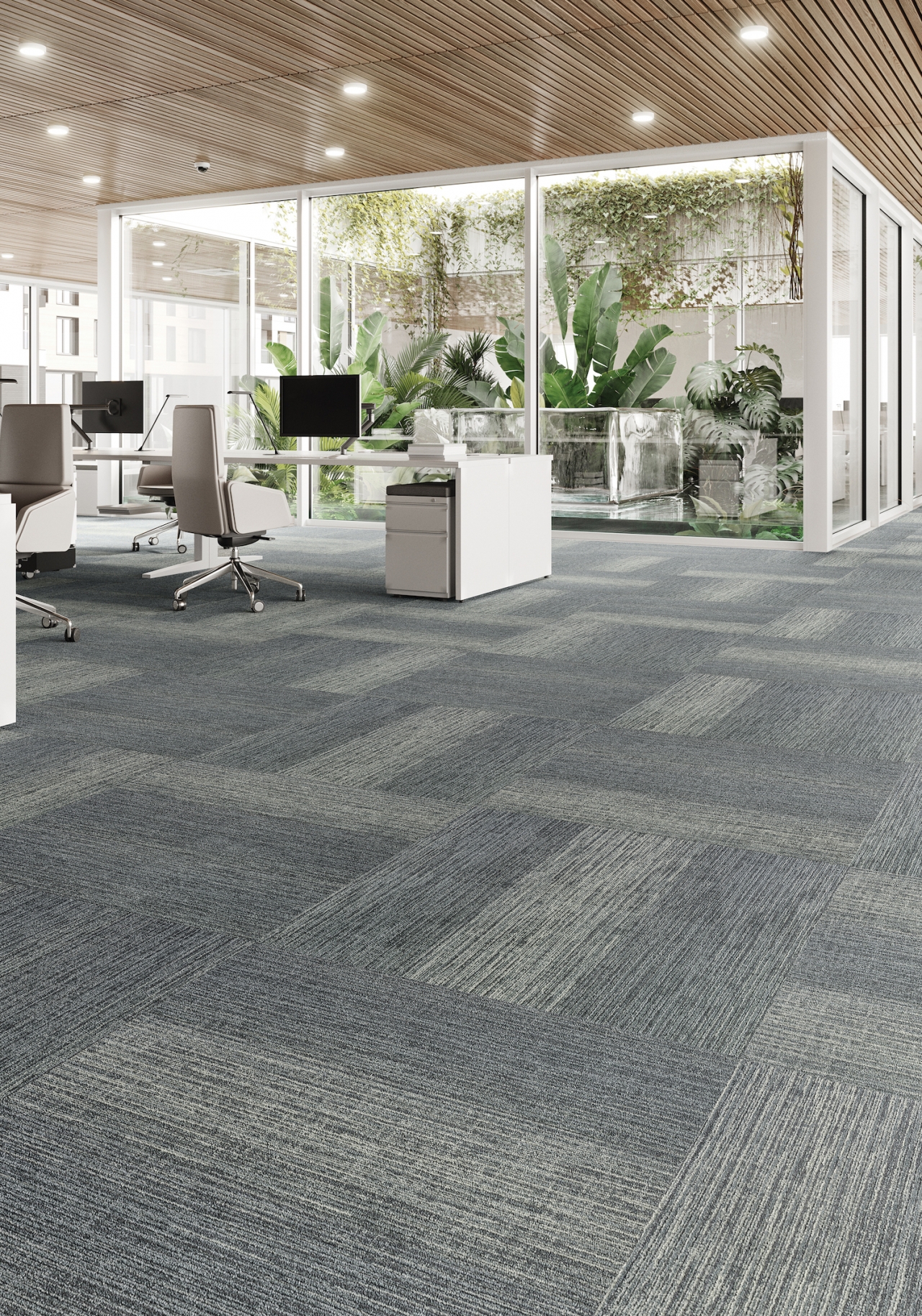 Data Tide can be paired seamlessly with Mohawk Group's full portfolio of soft and resilient flooring as well as finishing accessories. For instance, the collection works together with hard surface products like Large and Local Wood's 4.5mm LVT, offering a worry-free solution with design flexibility and superior performance.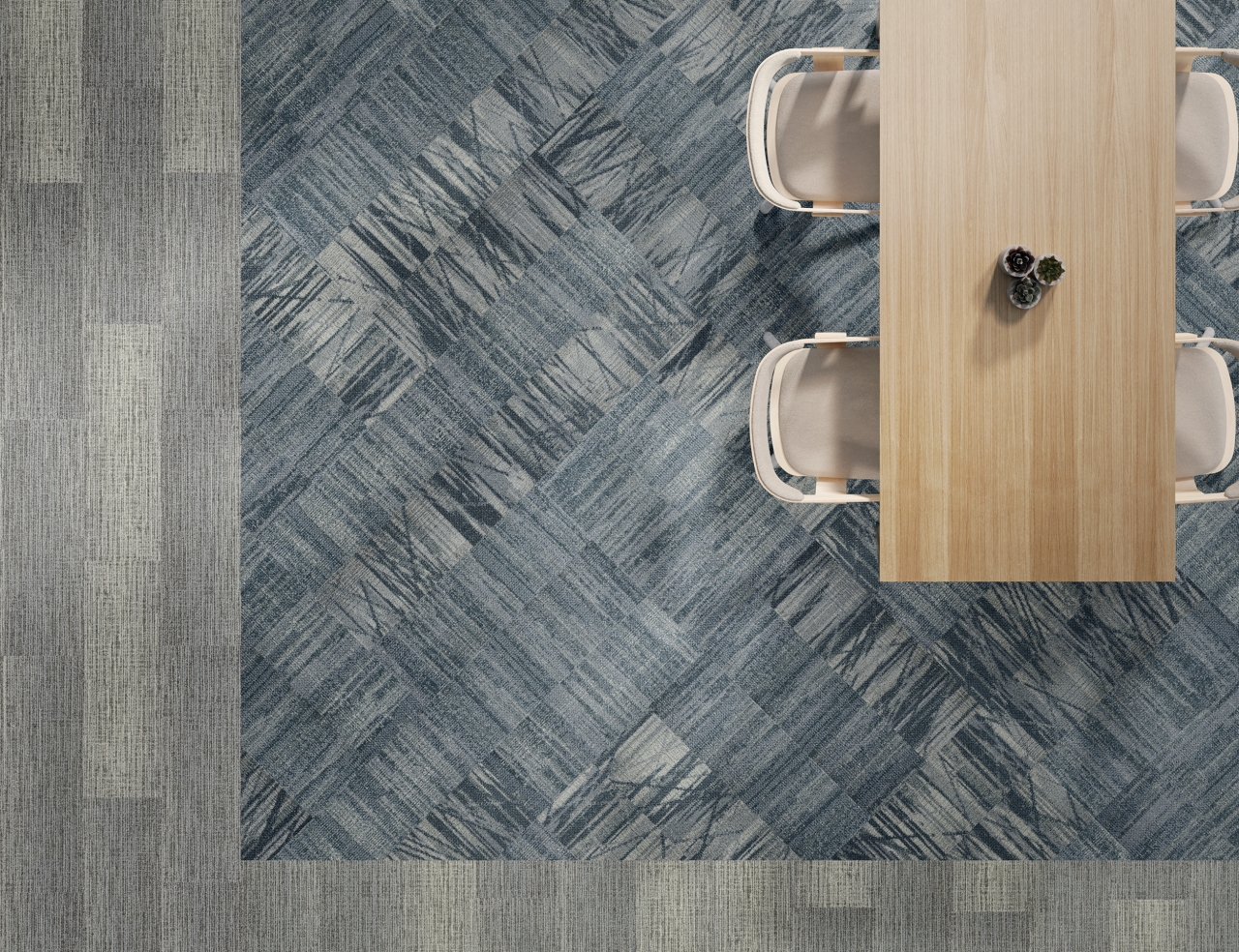 Data Tide is one part of Mohawk Group's larger sustainability effort, The Waterways Project. This project highlights new products, technologies and initiatives to give back to and restore the living rivers that sustain life. The Waterways Project features collections designed to foster a symbiotic relationship with rivers and workspaces, encouraging respect for and protection of water ecosystems. The project's designers and engineers seek to develop products that are healthy and free of toxins, socially responsible and respectful of worker's rights, and positively impact the environment.
Kicking off in summer 2021, Mohawk Group will also begin The Waterways Project roadshow. This carbon-neutral tour has been thoughtfully designed to safely provide a collaborative, immersive event that brings the latest in industry-leading product innovation directly to customers across the U.S.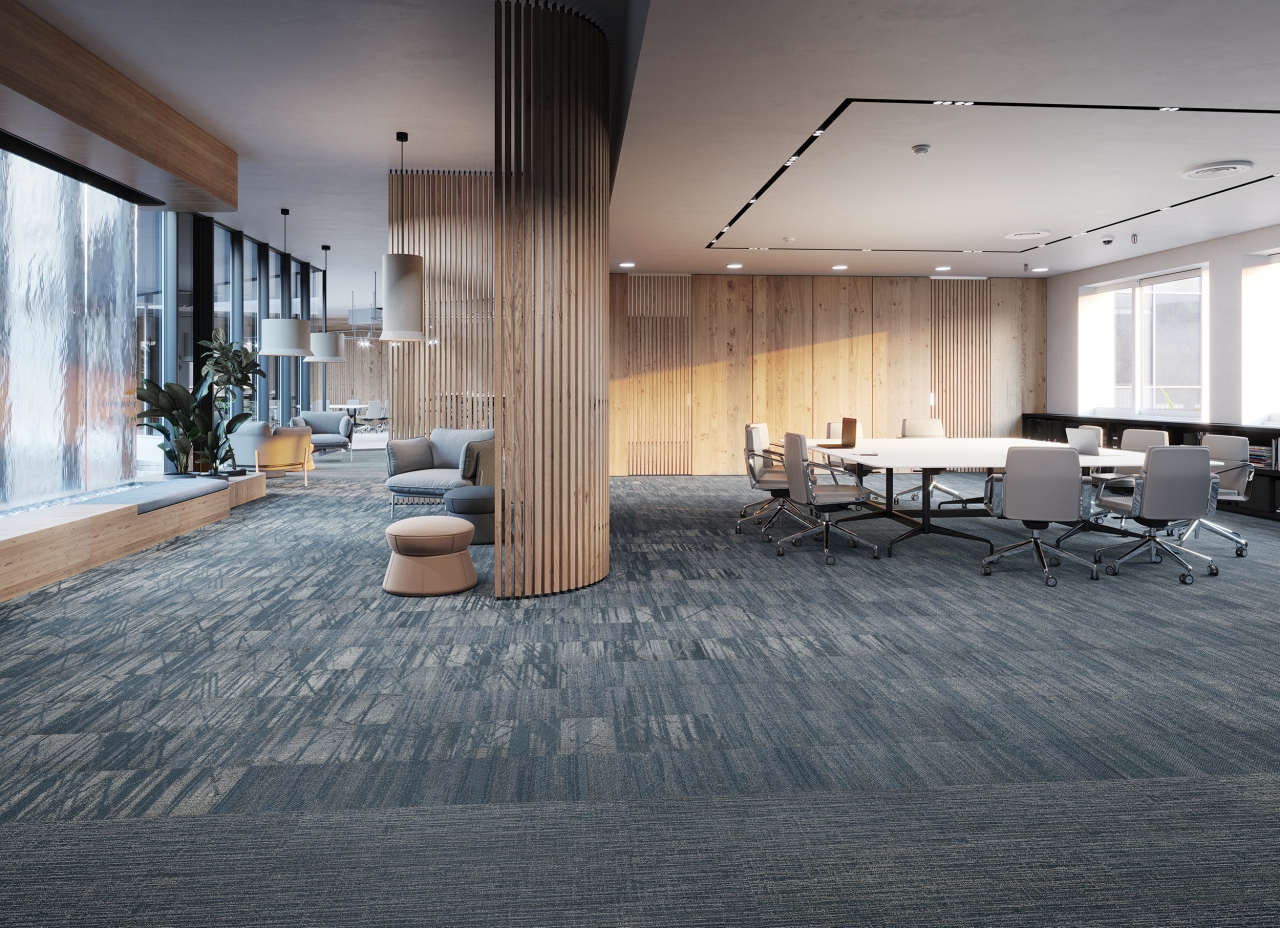 To learn more about Data Tide and Mohawk Group's other sustainability initiatives, visit mohawkgroup.com.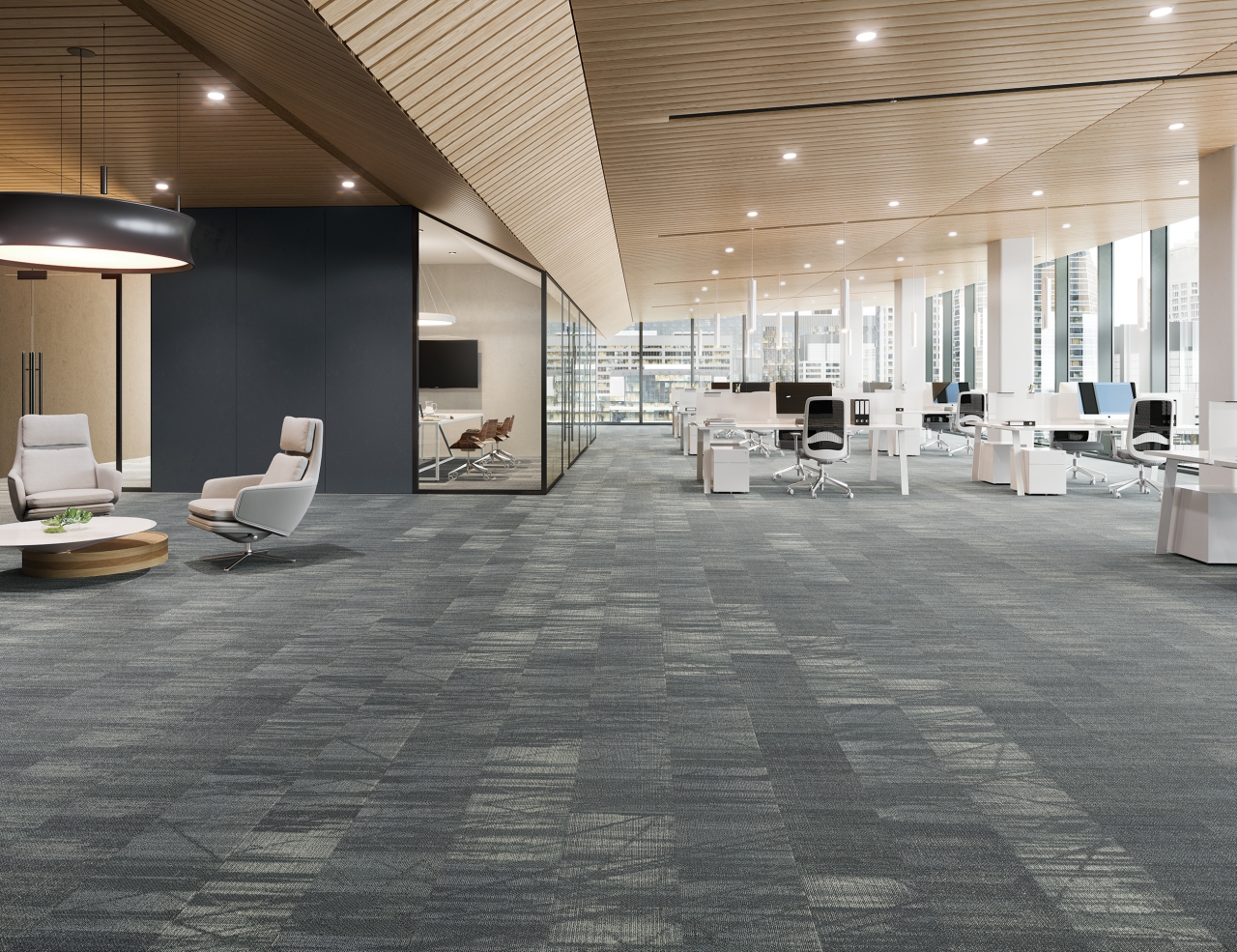 About Mohawk Group
As the world's leading producer and distributor of quality commercial flooring, Mohawk Group believes that better floor coverings emerge from better design, innovation, sustainability, project solutions and operational excellence. Mohawk Group addresses the unique challenges and opportunities in contract interiors with a comprehensive carpet and hard surface portfolio of all types and price points. As the commercial division of Mohawk Industries, the company has a heritage of craftsmanship that spans more than 130 years. To learn more about our full line of flooring products, please visit MohawkGroup.com.
Contact:
Melissa Stocks
678-499-8881
# # #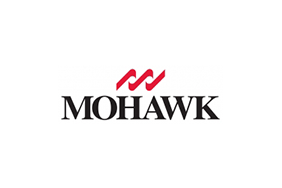 Mohawk Industries
Mohawk Industries
Mohawk Industries: Mohawk Industries is the leading global flooring manufacturer that creates products to enhance residential and commercial spaces around the world. Mohawk's vertically integrated manufacturing and distribution processes provide competitive advantages in the production of carpet, rugs, ceramic tile, laminate, wood, stone and vinyl flooring. Our industry-leading innovation has yielded products and technologies that differentiate our brands in the marketplace and satisfy all remodeling and new construction requirements. Our brands are among the most recognized in the industry and include American Olean, Daltile, Durkan, Karastan, Marazzi, Mohawk, Mohawk Group, Pergo, Unilin, Quick-Step and IVC. During the past decade, Mohawk has transformed its business from an American carpet manufacturer into the world's largest flooring company with operations in Australia, Brazil, Canada, Europe, India, Malaysia, Mexico, New Zealand, Russia and the United States.
More from Mohawk Industries