Published 04-28-21
Submitted by Fair Trade USA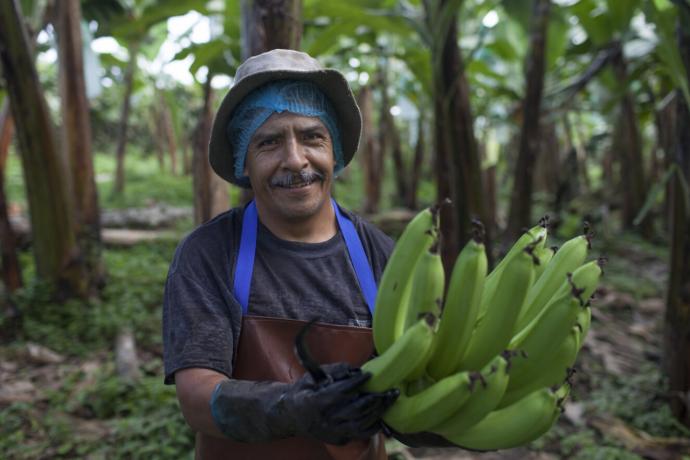 OAKLAND, Calif.,  April 28, 2021 /CSRwire/ – Today,  Fair Trade USA® – the leading certifier of fair trade products in North America – released its round-up of new commitments and product launches in the first quarter. As the pressing need for more social and environmental justice continues to surface during COVID-19, brands and retailers are stepping up and implementing initiatives, like fair trade, that support supply chain equity and sustainability. By making commitments to fair trade and launching new products, brands and retailers make Fair Trade Certified goods more widely available, meaning farmers, workers, and fishers receive the support they need to overcome adversity and create more sustainable livelihoods.
Retailer Responsibility in Focus
First in the commitment round-up is long-time partner, Whole Foods Market, which launched Sourced for Good, an exclusive third-party certification program that helps customers identify responsibly sourced products that bear a special "Sourced for Good" seal. Fair Trade USA is one of five certifications included in Whole Foods' Sourced for Good program. Previously known as the "Whole Trade Guarantee," the program has generated millions of dollars to support hundreds of communities across 12 countries.
ALDI, the second-largest private label purchaser of Fair Trade Certified coffee, will expand its assortment of sustainably sourced coffee and continue to offer sustainable cocoa and seafood. The expansion and ethical sourcing of the three commodities is part of the retailer's new sustainability charter, which commits to protecting the planet and ecosystems by 2030. By the end of 2022, all Barissimo and Simply Nature coffees (ALDI's private labels) will be joining more than 40 coffee products currently certified as sustainable by approved third-party organizations, which includes Fair Trade USA. Since 2018, ALDI's partnership with Fair Trade USA has generated over $2.5 million in Community Development Funds paid back to producer communities. As part of its "green vision," ALDI is also committed to reducing greenhouse gas emissions by 26% by 2025, diverting 90% of operational waste by 2025, reducing food waste by 50% by 2030, and supporting communities by incorporating more sustainable and ethical buying practices.
Sustainable Snacks Make Headway
On the packaged goods front, Black Forest will launch Fair Trade Certified Organic Fruit Snacks by 2022 as a part of its 10-year plan to become a sustainable brand. Currently, snack lovers can support farmworkers by purchasing Black Forest Organic Fruit Snacks that are made with Fair Trade Certified sugar. The beloved snack brand celebrated International Day of Forests on March 21, 2021 by announcing its commitment to taking action to support "the good of people and the planet." This public promise also includes the company's commitment to only use 100% recyclable, reusable, and compostable packaging by 2025 and to plant 10 million trees by 2030 in its partnership with the National Forest Foundation.
Wholesum Harvest recently launched a 100% Fair Trade Certified Flavor Lineup collection featuring organic snacking tomatoes as the family-owned company celebrated the biggest year for its fair trade program to date. In honor of National Farmworkers Awareness Week (March 25-31), the certified organic produce grower and distributor urged consumers to buy fair trade to empower the essential workers responsible for putting food on our tables. Wholesum's seven-year partnership with Fair Trade USA has generated over $5.8 million dollars in Community Development Funds, with over $1.4 million dollars raised in 2020 alone.
"We want to provide a good life to all our workers," states Ricardo Crisantes, Chief Commercial Officer of Wholesum, "The Fair Trade program provides a framework that aligns to that purpose, helps us achieve it, and allows the consumer to be a participant in it. Wholesum's commitment to empower its farmworkers and uphold equity in its supply chains will continue "With more product in the pipeline and exciting partnerships in the works, we are anticipating another great year for our fair trade program!" states Crisantes.
Advancements in Sustainable Seafood
In March, Fair Trade USA announced its partnership with Kvarøy Arctic, making the third-generation sustainable Atlantic salmon producer the first to offer Fair Trade Certified™ farmed fin fish after an extensive vetting process of the salmon farm's social, environmental, and economic impacts. The Fair Trade Certified seal will now be carried on all Kvarøy Arctic fresh, frozen, burgers, hot dogs, and smoked salmon sold in the United States. All of Kvarøy Arctic's processors including Vega Salmon, Het Urker, Eat Salmon of Norway, and Santa Barbara Smokehouse now also carry the Fair Trade USA Certified seal to signify its seafood products were grown, harvested, manufactured, and traded in ways that improve livelihoods and protect the environment.
Through the Fair Trade USA program, Community Development Funds will directly go to farmers and workers who will manage and invest the funds to support the growth of educational programs and community projects on Kvarøy Island.
Additionally, Africa-based fishing company, Afritex Ventures, made Fair Trade Certified tuna loins available in the U.S. market for the first time in partnership with rising specialty grocer, Fresh Thyme Market. All 70 Fresh Thyme Market grocery stores across 10 Midwest states now carry Afritex Yellowfin Ahi Tuna loins, which were previously only shipped to high-end restaurants globally. With every purchase of Afritex's Fair Trade Certified tuna loins, fishermen and factory associates in Mozambique who are responsible for bringing the restaurant quality seafood to kitchens around the world earn Community Development Funds on top of wages.
Fair Trade USA is the first and only program to offer industry and consumers a holistic choice in sourcing responsible seafood that positively impacts social, environmental, and economic issues throughout the supply chain. Underpinned by a human rights approach, Fair Trade USA standards go beyond fisheries and farms by protecting the rights of workers within the certified supply chain. "Through our seafood program, fishers, farmers, and workers have earned an additional two million dollars in Community Development Funds, which they have put to use on environmental impact projects like habitat protection, pollution cleanup, and much more," said Paul Rice, Founder, and CEO of Fair Trade USA.
New Fair Trade Certified Product Launches
We are pleased to also see over 300 Fair Trade Certified products hit the shelves and online in the first quarter of 2021. Here are a few to look out for:
Kashi: Kashi GO® Dark Cocoa
Wrangler x Pottery Barn Teen: Limited-Edition Home Goods
Target x Levi Strauss & Co: Limited-Edition Home Goods
That's It: Dark Vegan Chocolate Truffles
Bimini Gin: Bimini Coconut
Explore all Fair Trade Certified products here.
With 2021 off to a strong start, Fair Trade USA, along with its partners, will continue to make sustainable choices more readily available and accessible than ever before. To be part of this shift toward ethical and sustainable sourcing, learn more about partnering with Fair Trade USA.
For more information: 
Kasi Martin
About Fair Trade USA 
Fair Trade USA is a tax-exempt 501(c)(3) nonprofit organization and the leading certifier of fair trade products in North America. Its trusted Fair Trade Certified seal on a product signifies that it was made according to rigorous fair trade standards that promote sustainable livelihoods and safe working conditions, protection of the environment, and strong, transparent supply chains. Rather than creating dependency on aid, Fair Trade USA's model empowers farmers, workers, and fishermen to fight poverty and earn additional money to improve its communities. Winner of Fast Company's Social Enterprise of the Year Award and recognized as a leading social venture by the Clinton Global Initiative, the Skoll Foundation, and Ashoka, Fair Trade USA also helps brands and retailers tell its stories of impact and educate consumers about the power of its purchase. The Fair Trade Certified seal represents thousands of products, improving millions of lives, protecting land and waterways in 45 countries and counting. Purchases have sent $740 million to farmers and workers since 1998. 
Facebook: @Fairtradecertified
Instagram: @fairtradecertified
Twitter: @FairTradeCert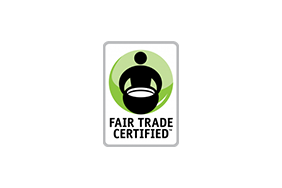 Fair Trade USA
Fair Trade USA
Fair Trade USA, a nonprofit organization, is the leading third-party certifier of Fair Trade products in North America. Fair Trade USA audits and certifies transactions between companies and their international suppliers to ensure that the farmers and workers producing Fair Trade Certified goods were paid fair prices and wages, work in safe conditions, protect the environment, and receive community development funds to empower and uplift their communities. Fair Trade USA also educates consumers, brings new manufacturers and retailers into the system, and provides farming communities with tools, training and resources to thrive as international businesspeople. Visit www.FairTradeCertified.org for more information.
More from Fair Trade USA