Published 04-26-21
Submitted by GMO Free USA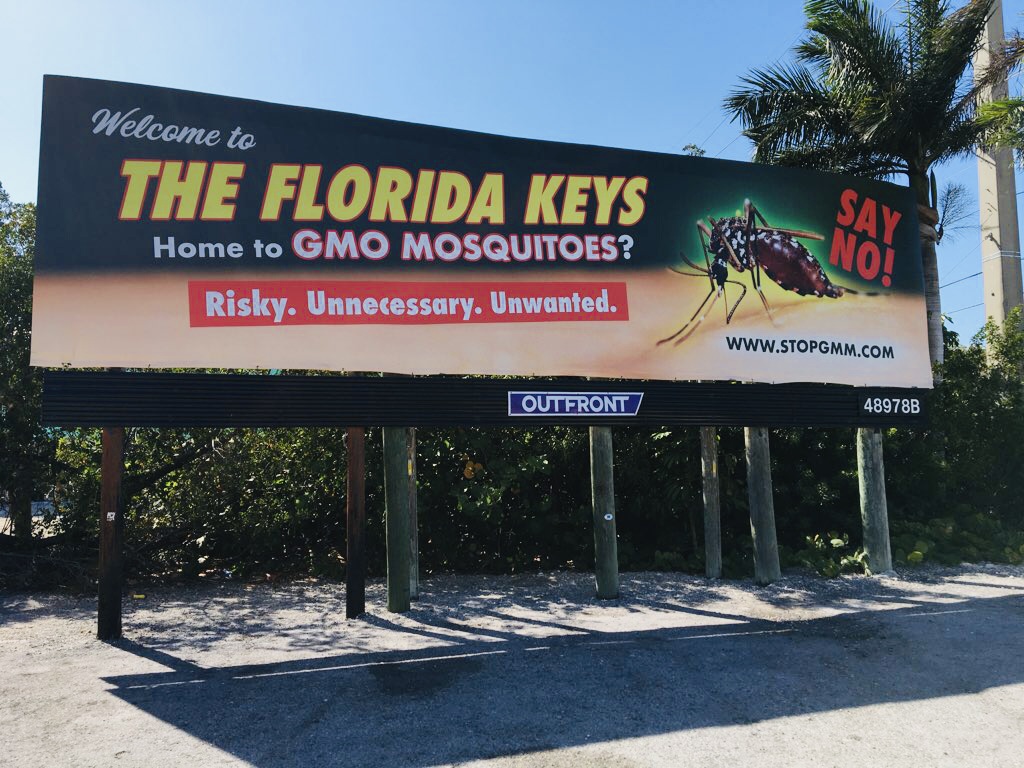 ISLAMORADA, Fla., April 26, 2021 /CSRwire/ - Despite a decade of community opposition, the experimental release of genetically engineered mosquitoes begins today in the Florida Keys. British biotech corporation, Oxitec, in collaboration with the Florida Keys Mosquito Control District, plans to release up to a billion genetically engineered mosquitoes in two phases. GMO Free USA and the Coalition Against GMO Mosquitoes condemn the uncontrolled release and are airing radio spots to educate Florida Keys residents about the health and environmental risks.
This unprecedented mass release of a genetically engineered insect is the first of its kind in the United States and many Florida Keys residents remain unaware. The Coalition Against GMO Mosquitoes recently launched an educational website, StopGMM.com, and sponsored a local billboard to increase public awareness and galvanize opposition. The new radio spot will run daily on multiple stations.
Oxitec and the FKMCD have failed to provide sufficient answers to the most pressing questions posed by concerned residents. Some residents have reached out to government officials at the EPA, in Congress and the White House to request intervention to halt the experiment until thorough research is conducted.
Oxitec and FKMCD's claim that the GMO mosquito experiments will be monitored by the Centers for Disease Control and Prevention (CDC) is misleading. CDC has agreed to review data provided by Oxietc, but that data will not include independent health assessments. A Florida Keys resident opposed to Oxitec's GMO mosquitoes received an email response from the CDC dated April 12, 2021, which reads: "CDC is not formally involved in any evaluation at this time. CDC is not overseeing the trial, and CDC does not plan to conduct any health assessments before, during, or after the trials."
"What people should realize is that this is not just a Florida Keys issue. It's a national issue," states Barry Wray, Executive Director of the Florida Keys Environmental Coalition. Wray continues, "I truly believe we are fighting one of the most consequential regulatory malfunctions we could ever imagine. We all watched as four experts in the biotech field, each enthusiastic about the technology Oxitec had created and each wise enough to say that without proper scientific rigor and prudence, we risk unnecessary outcomes and mistakes. The problem is that the discovery of those mistakes and consequences may not be realized until damages are more severe and irreversible. All this risk to benefit a for-profit company getting to market quicker with a product that has yet to actually prove anything other than failure in all of its historical field trials."
The Coalition is urging Florida Keys residents to call 305-292-7190 to tell the Florida Keys Mosquito Control District to cancel the experiments until appropriate research is done and residents' concerns have been satisfied.
Residents across the U.S. can learn more, take further actions and hear the radio spot by visiting www.StopGMM.com
###
The Coalition Against GMO Mosquitoes is made up of concerned residents of the Florida Keys and local and national nonprofits. Partner nonprofits include the Florida Keys Environmental Coalition, GMO Free Florida and GMO Free USA, Friends of the Earth, Center for Food Safety, Institute for Responsible Technology, and Moms Across America. https://www.stopgmm.com
Media contacts:
Barry Wray, FKEC: 305-304-9898, support@fkec.org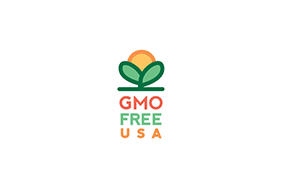 GMO Free USA
GMO Free USA
GMO Free USA's mission is to harness independent science and agroecological concepts to advocate for sustainable food and ecological systems. We will educate consumers and other stakeholders about the potential hazards of genetically engineered organisms and advance the application of the Precautionary Principle.
More from GMO Free USA