Published 04-22-21
Submitted by Intel
What's New: Teams across Intel's Global Supply Chain (GSC) organization have collaborated to ensure that less than 1% of product materials returned to Intel end up in a landfill, according to a newly released white paper. In addition to environmental benefits from these efforts, Intel's circular economy strategy delivered $30 million in added value in 2020. Building on the momentum of sustainable business practices, Intel engineers also formed a team to decrease the footprint of packaging materials used in shipping and increase sustainable material selection.
"Stakeholders have growing expectations of resilient and responsible supply chains across the entire product lifecycle. Our 2030 RISE goals reflect a comprehensive framework to meet those demands, and the circular economy strategies will enable Intel to reduce our environmental impact, extend product life, maximize reuse, open up new revenue streams and reduce total cost of ownership – a true 'win-win' formula."
–Jackie Sturm, Intel corporate vice president, Global Supply Chain
How It Works: While Intel employees have driven value from optimizing the recovery of returned products for decades, the Reverse Logistics Group in GSC formalized its initiatives under the circular economy philosophy last year. With the application of this new philosophy, the group extends the life of products through increased repairability options, extended product warranties and leveraging returns data.
If a returned product cannot be reused or repaired, it is recycled or reclaimed by Intel Resale Corporation (IRC). IRC manages the resale of semiconductor equipment, finished goods, precious metal reclaim and more. Last year, IRC collected and recycled more than 3.8 million pounds of metal e-waste from 23 countries — including returned products and waste from sites.
What Else: Both unfinished products sent through Intel's global manufacturing network and finished goods sent to customers need to be carefully protected to avoid damage during shipping. In 2019, Intel's sustainable packaging team set a goal to ensure over 95% of the materials used in Intel's latest product packaging designs, by weight, will be recyclable or reusable by 2022.
For instance, the silicon wafers that are shipped between Intel sites are extremely fragile. Engineers designed a more compact, protective casing that created a smaller shipping footprint for wafers. The new solution has reduced material usage and packaging weight by more than 70%. Last year, these efforts saved more than 4 million kilowatt hours of energy, equivalent to powering more than 650 U.S. homes for an entire year.1
The team also developed a new reusable thermoform tray for both incoming materials and products to customers, eliminating trays that were historically left for landfill. The new trays use less plastic overall and are designed with a more recyclable material. Intel conservatively estimates it has eliminated more than 16,000 metric tons of plastic material since these initiatives began in 2009.
Why It Matters: Intel's 2030 corporate responsibility strategy introduced the company's RISE framework — an integrated approach to create a more responsible, inclusive and sustainable future that is enabled through technology and the expertise and passion of its employees. In order to drive a companywide mindset for corporate responsibility, Intel is leveraging the skills of employees across departments and regions to find innovative sustainability solutions to combat the world's greatest challenges.
The Small Print:
1 Analysis according to the Trayak tool for environmental impact, using data submitted by Intel.
About Intel
Intel (Nasdaq: INTC) is an industry leader, creating world-changing technology that enables global progress and enriches lives. Inspired by Moore's Law, we continuously work to advance the design and manufacturing of semiconductors to help address our customers' greatest challenges. By embedding intelligence in the cloud, network, edge and every kind of computing device, we unleash the potential of data to transform business and society for the better. To learn more about Intel's innovations, go to newsroom.intel.com and intel.com.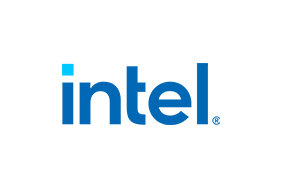 Intel
Intel
Intel (NASDAQ: INTC) is a world leader in computing innovation. The company designs and builds the essential technologies that serve as the foundation for the world's computing devices. Additional information about Intel is available at newsroom.intel.com and blogs.intel.com.
More from Intel